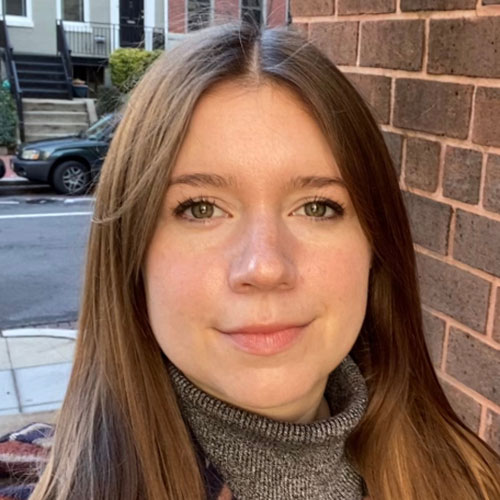 B.A. Comparative Literary and Cultural Studies & Communications and Media Studies
Producer, AJ+

Washington, D.C., USA
LinkedIn
This email address is being protected from spambots. You need JavaScript enabled to view it.
What does being one of Franklin's 50 for 50 honorees mean to you?
In 50 years, Franklin has fostered an international network that we all can be proud to be a part of. My time at Franklin was so beautiful that I often wonder if I dreamt it all. But every time I have the pleasure of connecting with a Franklin alumnus, I am reminded that our time spent in Lugano was real and that it was truly a special time in all of our lives. The bond Frankliners share is for life. I will always be honored to be associated with our school. As one of Franklin's 50 for 50 I hope to be a credit to our institution and the opportunities it primes its students for through academic travel and intercultural exchange.
Who inspires you and why?
My co-workers at AJ+ inspire me on a daily basis. On any given day in my newsroom I can hear conversations in Arabic, French, Spanish, Russian and more. When we go out, we are often told we are the most diverse group of co-workers people have seen. It's not so different from my time at Franklin. I learn so much from the varied perspectives of my colleagues who came to Washington, DC from all over the world.
What's next for you? What's your five year outlook?
The digital media landscape changes so quickly that I dare not predict how I will be working as a journalist five years from now. My goal for the next five years is to continue learning as many skills as possible, so that I can become a better journalist and storyteller. That could mean delving into the world of virtual reality or staying up to date on the latest social media platform (TikTok, anyone?). No matter where my path takes me, I intend to work with diverse creative teams that value international perspectives. And travel, as always, will have a special place in my heart, either as a part of my job or a pursuit that fuels my passion.