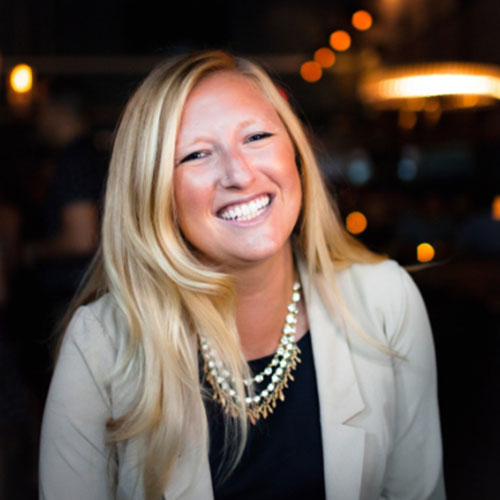 B.A. International Communications
Executive Director, GAMA Foundation for Education and Research

Washington, D.C., USA
LinkedIn
This email address is being protected from spambots. You need JavaScript enabled to view it.
Describe your success:
After graduating during the economic crisis just a decade ago, my path to success was not automatic and is still ongoing. I worked multiple jobs and had many roommates. Through hard work and ever-adapting confidence, I have found ways to always find a leadership position in whatever role I have, professionally and personally. Now, as an Executive Director of a non-profit foundation, I know I still have room to grow but I am thrilled to be able to plan for the foundation's future and to lead my team while helping people run their own businesses.
How does Franklin play into your success?
Franklin taught me to become more independent and gave me the ability to deal with conflict and changes head-on. Important in my career and as a leader, Franklin opened my eyes to different perspectives and learnings. Surrounded by people who came from countries some of which I had never even heard of before allowed me to broaden my perspective on my own life and those of others.
Who inspires you and why?
Michelle Obama – ever the graceful and mature woman, she knows how to help others by building them up, while exuding strength and knowing her own value.
What profession other than your own would you like to attempt?
Humanitarian relief worker. I would love to travel at a moment's notice to any place or person who needs help.