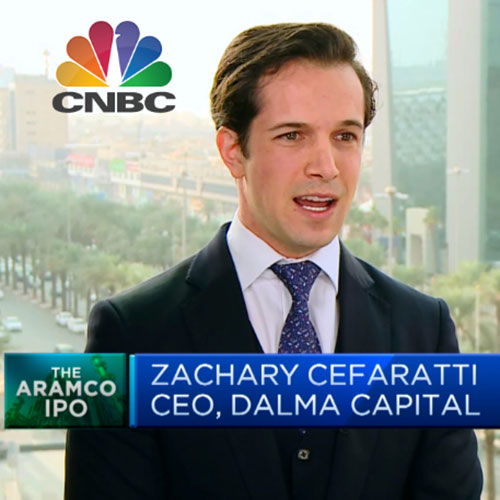 B.A. International Management & International Banking and Finance
CEO and Founder, Dalma Capital

Dubai, UAE
LinkedIn
This email address is being protected from spambots. You need JavaScript enabled to view it.
What does being one of Franklin's 50 for 50 honorees mean to you?
I am honored to be part of Franklin's 50 for 50 because Franklin helped create the foundation which has led to success, both professionally and personally. I met my fiancé at Franklin and learned what I wanted to pursue professionally at Franklin.
How does Franklin play into your success?
Franklin helped me develop a global view of the financial industry and prepared me to run an international business. I also met Robert (Bob) Gebhardt at Franklin University, who taught one of my foundational business courses. Bob was one of the first investors and non-executive directors of Dalma Capital, and has been a critical part of the support and guidance that led me to succeed.
What's next for you? What's your five year outlook?
I will grow my investment banking and fund management business into new markets, including Saudi Arabia, Singapore, London and New York. My goal is to exceed $1trn in AUM by 2035; $100bn by 2030; $10bn by 2025 and $1bn in 2020. I am changing the way the investment banking and alternative investment industries work by making capital markets more accessible for middle market companies; and making more niche, alpha generative alternative investment strategies available to institutional investors and family offices.
What's your favorite quote?
"Work like hell. Put in 100 hour weeks every week. If others are putting in 40 hours and you're putting in 100, even if you're doing the same thing, you will achieve in 4 months what takes them a year" -Elon Musk