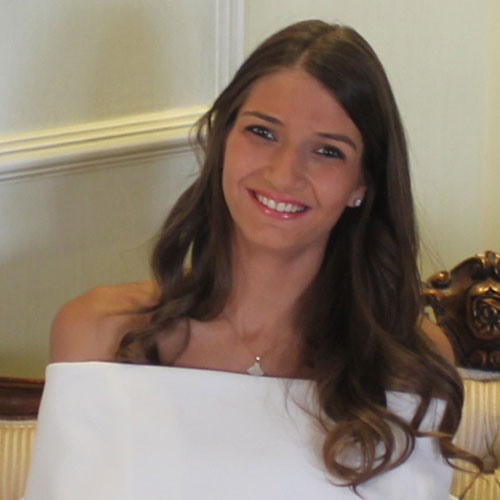 B.A. Communication & Media Studies, Comparative Literature and Cultural Studies, minor in Management
Director of Communication and Business Development, Dakkak Tours International

Amman, Jordan
LinkedIn
This email address is being protected from spambots. You need JavaScript enabled to view it.

What does being one of Franklin's 50 for 50 honorees mean to you?
Receiving the email regarding the Franklin's 50 for 50 honorees truly meant the world to me. Franklin was more than just a university experience, it was a home, and giving it my all was always a goal even after graduating. Sometimes, we are lucky enough in life to go through experiences and encounters that shape who we are, and Franklin definitely did that to me. Being one of the honorees echoes what I promised myself on the day I left Lugano: I will never say goodbye, and this isn't the end.
What's next for you? What's your five year outlook?
A lot can happen in 5 years. Five years ago I was still in Franklin. Now five years later, I had two different jobs, currently pursuing an online MA in innovation in education, married the man of my dreams and have a baby girl. I cannot really predict where I will be, but what I can easily say that five years from now I want to see my current project for education a successful reality truly creating positive impact both locally and globally. Five years from now, I want to see Dakkak Tours International, our family business a revolutionary business in the field of travel with my presence an active part of it. I want to see myself still part of Franklin through informal contributions and hopefully something more strategic and impactful. Hey I promised I will never leave this place.
What profession other than your own would you like to attempt?
I guess the profession I am currently attempting which is education. Who knows, maybe one day I will start my own preschool.