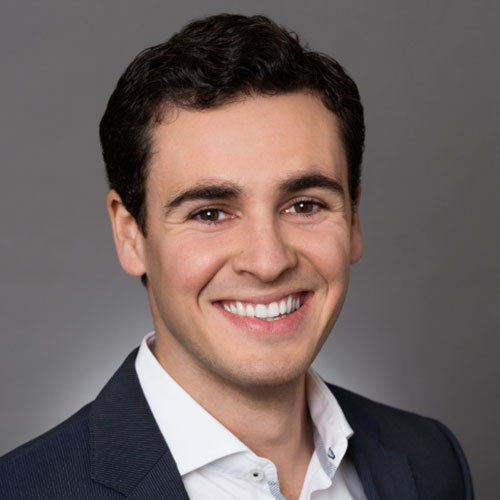 B.A. International Banking & Finance and International Management
Senior Investment Director and Co-Head US Venture Capital & Growth Equity, Cambridge Associates

San Francisco, California, USA
Describe your success:
I'm co-head of Venture Capital and Growth Equity at Cambridge Associates, a global investment firm that advises institutional investors, including some of the worlds' leading family offices, endowments, foundations, and pension funds. As part of my job, I'm responsible for directly helping the firm and its clients invest over $3.5 billion annually in the asset class. Outside of work, Rene (my wife and Franklin alumna) and I are lucky to be able to spend our free time with family and continuing to explore our love of travel that was first nurtured at Franklin, often visiting many of our Franklin friends that live around the world.
Who inspires you and why?
My parents inspire me as they've continuously exemplified hard work and honesty. In particular, I'm inspired by my mom's entrepreneurial spirit, who founded a company on her own, in a very male-dominated society, when she was just 29 years old.
What's next for you? What's your five year outlook?
I'd like my next five years to be like the previous five, full of new opportunities and adventures, both professionally and personally.
What profession other than your own would you like to attempt?
I have to say professional soccer player. My grandfather and great-grandfather had long professional careers, and my dad was also a great, semi-professional soccer player. But as many of my Franklin friends know, I just wasn't that good!