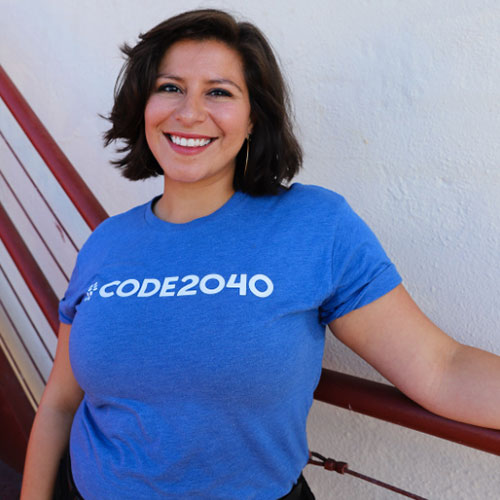 B.A. International Relations
Senior Director of People & Operations, Code2040

San Francisco, California, USA
LinkedIn
This email address is being protected from spambots. You need JavaScript enabled to view it.
What does being one of Franklin's 50 for 50 honorees mean to you?
I'm honestly so grateful to be honored as a part of this series! My experience at Franklin has absolutely helped shape me into the human I am today and I feel so lucky to share a bit about that here. I'm also pushing myself in life to spend more time celebrating and reflecting on how much I've grown and this to me is a perfect invitation to pause, reflect, and celebrate the investments I've made into myself and my communities. So, Thank you!
How does Franklin play into your success?
Franklin was like a giant (expensive!) playground for me to learn more about the world and myself. One of my biggest learnings that I've brought into my life was to always stay curious. When I see a problem in front of me, I examine it from multiple perspectives, ask a lot of questions, and seek a solution that's expansive and tactical. There's no idea too big. If I can learn to drive stick my first time driving a manual car on the way to Oktoberfest, anything's possible! I'm kidding, but in all realness Franklin instilled a sense of adventure and fearlessness in the way I approach the world and that's helped me build the life I have now.
What profession other than your own would you like to attempt?
I see this question in two ways! If the world were to stay as it is, the other professions I'd attempt would be a lawyer, politician, or non-profit/social good company CEO! The other framing would be if the world transformed into an equitable place that wasn't crumbling under climate change, which would be dope because then I could be a queer wedding planner.