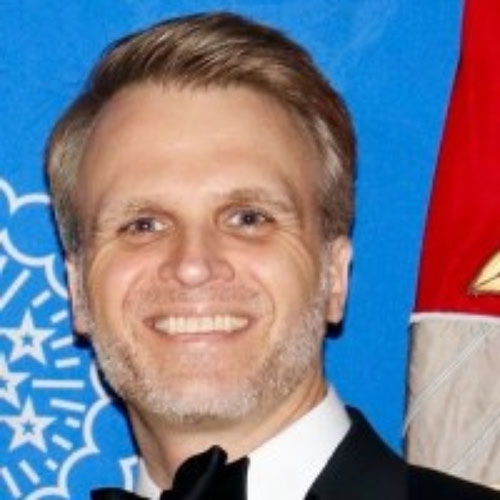 B.A. International Relations
United States Diplomat/Economic Officer, U.S. Department of State

Chengdu, China
LinkedIn
This email address is being protected from spambots. You need JavaScript enabled to view it.

What does being one of Franklin's 50 for 50 honorees mean to you?
Being one of Franklin's 50 for 50 honorees means a great deal to me. Attending Franklin was a course setting period of my life, both personally and professionally. In 1999, I met fellow alumna Abigail "Bates" Hawkins, my loving wife for over 17 years. Professionally, courses in international relations and political economy, with Professors Melvin Schlein and Morris Mottale, inspired me to pursue a career as an U.S. diplomat.
Describe your success:
I am a career diplomat with the U. S. Foreign Service. I have served in U.S. diplomatic missions in Indonesia, Pakistan, Cambodia, and China. Over the course of the last decade, I have helped Americans citizens amid terrorist attacks in Jakarta, advocated for U.S. businesses operating in Lahore, Pakistan, and reported on labor conditions for textile workers in Cambodia. Most recently, I have managed the Economic Section of the U.S. Consulate General in Chengdu, China, representing and reporting on United States economic interests in Southwest China.
What's next for you? What's your five year outlook?
Over the next five years, I will serve in the Economic Bureau of the U.S. Department of State in Washington D.C., followed by an assignment in Beijing to where I will serve as the Embassy's Investment Officer.
What is one of your hobbies?
I have a real passion for photography. Thankfully, Instagram has provided me with a platform to share this passion with family and friends. https://www.instagram.com/hawksboone/