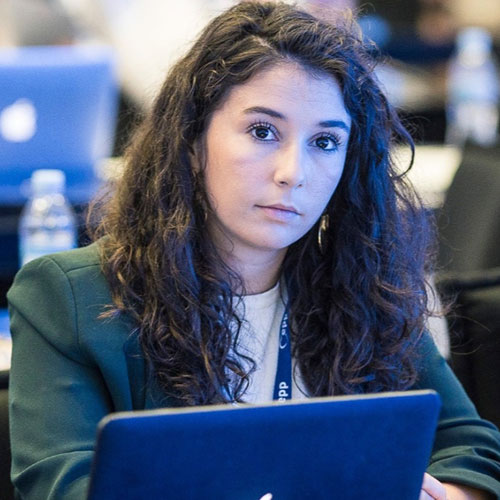 B.A. International Economics with an Emphasis in Political Economy
European Central Bank
Frankfurt am Main, Germany
What does being one of Franklin's 50 for 50 honorees mean to you?
I am extremely flattered and humbled to be among the honourees. I am deeply grateful for the recognition I have received and grateful to my friends and fellow alumni who have nominated me and to the committee that has given such high value to my work. I am aware of how many Franklin alumni are making a difference and are extremely successful, so to be among the "top 50", truly represents an immense privilege for me. Thus, receiving this award only four years after graduating from Franklin represents something special both for me and my family and motivates me to work on myself even more.
Describe your success:
I wouldn't know if I would call it yet a success. I consider myself very young to be saying that I am successful. Nonetheless, I believe I am on the right track with what I imagined I would be doing in my life until now. I was able to get my Masters degree from LSE and have already acquired almost 3 years of working experience in the European Parliament and the European Central Bank.
How does Franklin play into your success?
I believe Franklin was very important in my career development as it had widened my horizons and really prepared me to live and work in an international and diverse environment.
Who inspires you and why?
My parents. I know it's a cliché, but they are the ones that inspire me to be a better person each day both on a personal and professional level. Needless to say that without their support, encouragement and love I would not be here where I am.