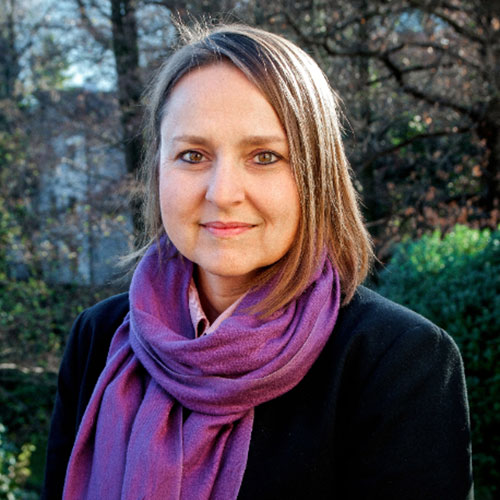 B.A. International Relations
Advancement Coordinator, Franklin University Switzerland

Lugano, Switzerland
LinkedIn
Describe your success:
I have been working at Franklin for the past 20 years in alumni relations, advancement and the Gazette magazine. I am passionate about my work because I want Franklin to continue to thrive so that many students can have this life-changing experience. I also have a wonderful and supportive family. My husband and I have 2 great kids of whom we are very proud.
How does Franklin play into your success?
My Franklin education enabled me to gain understanding of history, politics and cultures - and to experience these outside of the classroom. And a decade later it welcomed me back and gave me more than just a career path to follow.
Who inspires you and why?
My parents. They courageously emigrated to the U.S. from an Eastern Bloc country and reinvented themselves.
What's next for you? What's your five year outlook?
I want to continue what I do. I love the university environment: the students, the professors, and colleagues.
What's your favorite quote?
"The only person you are destined to become is the person you decide to be." -Ralph Waldo Emerson