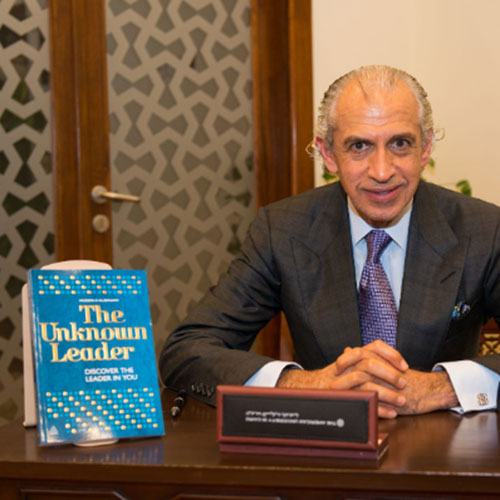 Chairman and Chief Executive Officer, The Industrial Group
Jeddah, Saudi Arabia
Describe your success:
I serve as the Chairman and Chief Executive Officer of The Industrial Group, a market leader in packaging, specialty chemicals and food flavors in the Broader Middle East, Africa, and Indian Subcontinent.
I have dedicated myself to helping the next generation of enterprise leaders in the Arab World.
I am the Founder of the Chair in Islamic Economics, Finance and Management at Rice University in Houston, Texas and I am a founding member of The John D. Gerhart Center for Philanthropy and Civic Engagement at the American University of Cairo. I am also a member of the Board of Trustees, Vice Chairman of the Executive Committee, and Chairman of the Investment Committee of the World Waqf Foundation of the Islamic Development Bank.
I serve as the Chairman of the Advisory Committee of The Effat Ambassadors Program, a program established at Effat University in Jeddah, Saudi Arabia to empower aspiring women leaders.
I authored The Unknown Leader, one of the foremost publications on leadership which has emerged from our region.
How does Franklin play into your success?
Franklin has always been important in my life. I established the Al-Banawi Scholarship for Personal Development at Franklin with the unique purpose of providing financial aid to outstanding students in need who reciprocate by acting as academic mentors for other students facing language, learning or cultural challenges.