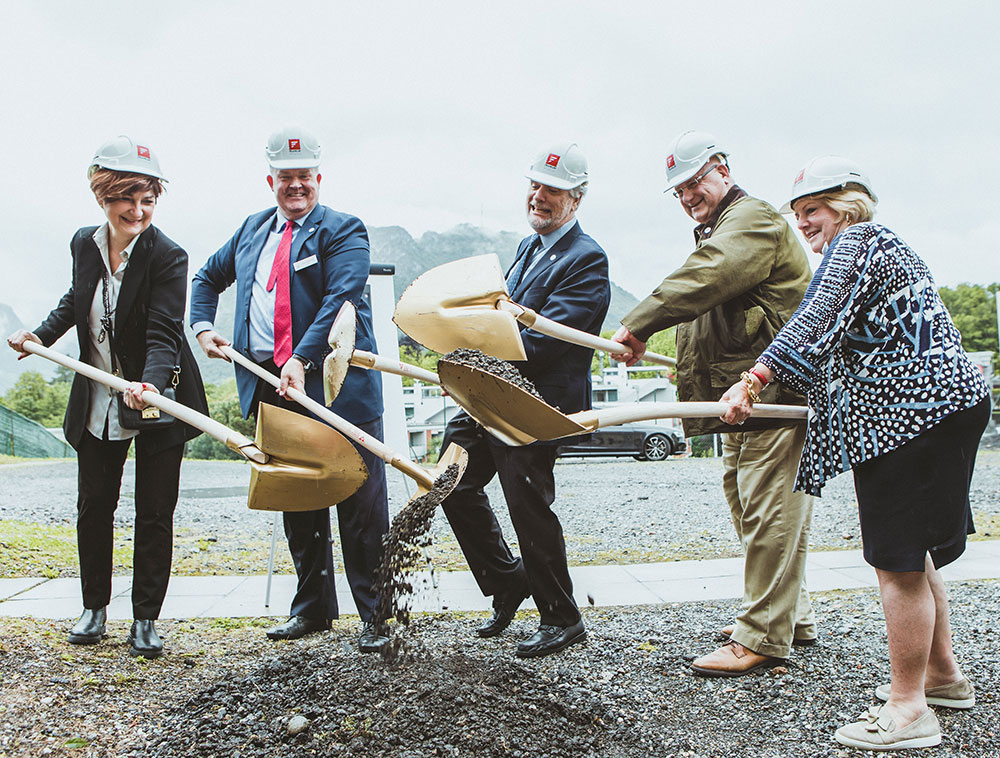 Our 50th anniversary is more than just a year of celebration; it provides an opportunity to lay foundations for Franklin's next 50 years – and beyond. The 50th anniversary offers staff, students, alumni and friends of the University an opportunity to come together and celebrate all we have achieved thus far. More importantly, it will be your opportunity to voice your hopes and dreams for the future of the University and to shape what Franklin will look like in our next 50 years. It will be a challenge to all of us to create a lasting legacy that will determine the direction of the University for the next 50 years and beyond. With your inspiration and investment Franklin's future will be bright and secure.
Campus Development
We've been investing in our campuses to ensure that our staff and students can work in an environment that inspires them to excel. One of the projects at the heart of this program and one that we are so excited to see becoming a reality is the development of the new student residence complex.
Residence construction project, June 2019 - May/June 2022.
Donate
You can help inspire the future and support Franklin students today by making a special gift in honor of Franklin's 50th Anniversary. For all your support, now and in the future, thank you. We are FUS.