Boundless: not limited in any way; having no boundaries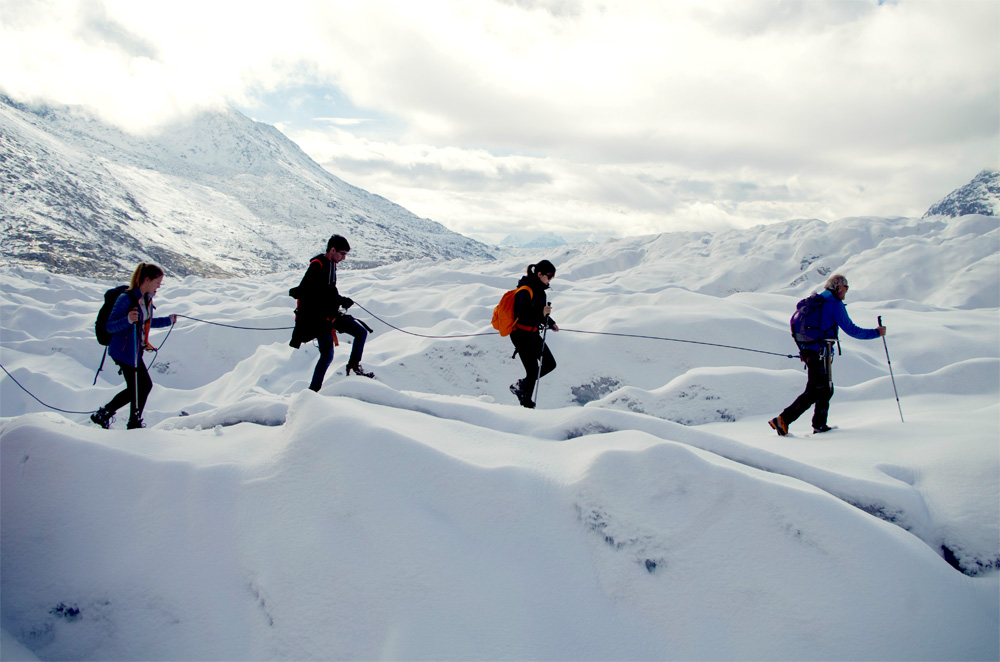 We know that there are always limits to where you can go and what you can do while getting your degree, but we try to challenge those boundaries as far as they will go. At other universities, boundaries can include inflexible curricula, rigid social traditions, academic calendars that discourage travel and a college microculture that interacts little with the surrounding community. Franklin takes a different approach. With degree programs that offer many opportunities for interdisciplinary experiences, Academic Travel and direct interaction with a multilingual Swiss community, crossing physical and social borders will become second-nature to you.
The Franklin curriculum is as focused or as interdisciplinary as you want it to be. We offer quality academic programs taught by capable scholars – if we didn't, we wouldn't be accredited in two countries – but we go beyond the more direct path to offer many majors with multiple emphases, such as International Management with an emphasis in Marketing, or Visual Communication Arts with an emphasis in Fashion Studies. We offer the opportunity to combine majors, such as Economics with Italian Studies or Psychology with Communication and Media Studies, and many of our students double-major or take multiple minors.
Additionally, Franklin is small. Many of the opportunities to experience leadership roles, such as student government, academic mentorship, student clubs or resident assistance, are very attainable goals for students that want to pursue them. As anyone at Franklin will tell you, Franklin is what you make of it.
Exploratory: done or created to find something or to learn more about something
Franklin was founded by people who believed that interacting with other cultures directly through travel was an essential learning experience, and that it was the only way to create understanding between people of different nations. Academic Travel has always been a fundamental part of the Franklin curriculum.
How many universities can plot their courses on a world map?
2015 - 2016 Academic Travel Destinations
Education: the knowledge, skill, and understanding that you gain from attending a school, college, or university
The value of a Franklin education is more than just accumulating information to be applied in your career field. The Franklin experience will open your mind to the world, and you will gain a real human understanding that will give you the tools you need to become a leader. Leadership is about understanding people, their desires and differences, and Franklin's interdisciplinary, cross-cultural curriculum, location and international student/faculty population create the perfect environment for developing that understanding.
Our alumni are team leaders and entrepreneurs who add value to multinational companies, new ventures, government and non-profit organizations in multiple countries around the world. They do not stop at boundaries and they innovate to forge new paths. It is the Franklin Experience that gives them the tools to succeed.
This is Boundless Exploratory Education.