Thailand: Village Culture and Service Learning
Fall 2016 Academic Travel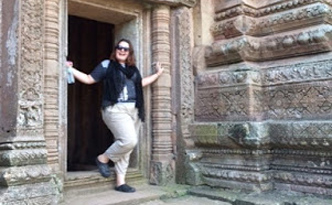 Q: Briefly describe your Academic Travel course - what is the concept behind the course, what did you learn about, and where did you go for the travel component?
A: My Academic Travel course this semester was focused on village culture and service learning with a specific focus on international aid. Working with the Sainam Foundation, the travel group built three houses for families in need, worked in the local garden, and taught English to local children. Before entering Thailand, we read about the current political situation, basic Thai history, and Thai socio-cultural values. One main focus of the course was full immersion. When we were in Thailand we worked all day with the locals, we slept on the floor, and were completely submerged within the village life.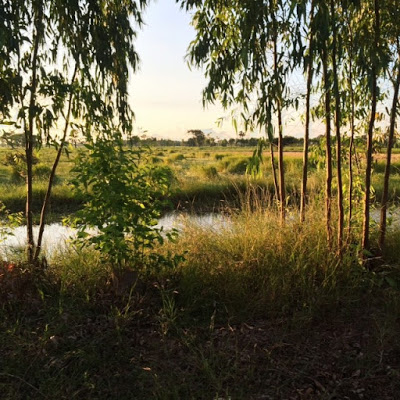 Q: What surprised you during Academic Travel?
A: One thing that surprised me in Thailand was the power of human connection. Despite speaking very little Thai, we were all able to make deep connections with all of the local people and the families we helped. It was really difficult to return to Franklin, to say the least.
Q: What was your most memorable experience during Academic Travel?
A: We were lucky enough to be in Thailand during the rice harvest. Therefore I would say harvesting the rice in the paddies was one of the most unforgettable moments of my travel (though there were many more!). After you cut out bundles of rice by hand with a sickle, you will never look at rice the same way again.
Q: Is there a course project? If so, what is it and how is it supplemented by the travel component?
A: There are two course projects: building a house and a research paper. The travel component mostly surrounding construction days and physical labor. Whereas the research paper is an assignment due after travel which allows us to investigate anything about Thailand that interests us.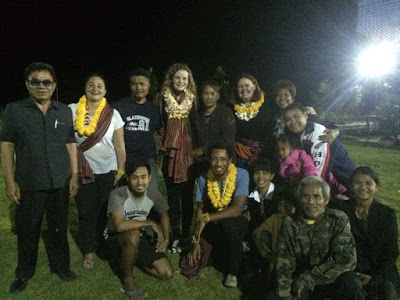 Q: What was your favorite learning moment during Academic Travel?
A: My favorite learning moment didn't occur during one specific moment on my travel. Rather, I realized slowly throughout my interaction with my construction team, the family we built the house for, and the local community that their is a clear impact on an individual when they follow an accepting and positive life outlook.
---
Alana Hindiyeh is a Psychology and International Economics Double Major from Livermore, California USA
First published by Gabrielle Kincheloe in the Adventures at Franklin blog.