In the Wake of the Hapsburg Empire: Vienna-Bratislava-Budapest
Fall 2016 Academic Travel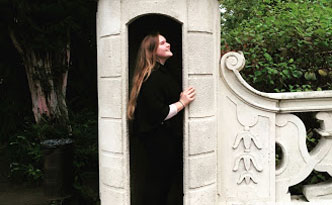 Q: Briefly describe your Academic Travel course - what is the concept behind the course, what did you learn about, and where did you go for the travel component?
A: Our class studied the last decades of the Hapsburg Empire towards the turn of the century, focusing on how the political developments of the time were reflected in the arts and theatre. For the travel component, we went to Vienna and Budapest, with a day trip to Bratislava in between the two. We began by studying the paradigm shift that occurred towards the turn of the century, which was influenced by the increasing role of technology in society and the proliferation of democratic values that undermined the cohesion of the empire. The paradigm shift also helped bring about the modernist art movement and Art Nouveau, so we studied the work of Gustav Klimt and Egon Schiele, particularly through Sigmund Freud's Beyond the Pleasure Principle. Finally, we learned about the Viennese Operetta and how it reflected the changing social and political environment at the time.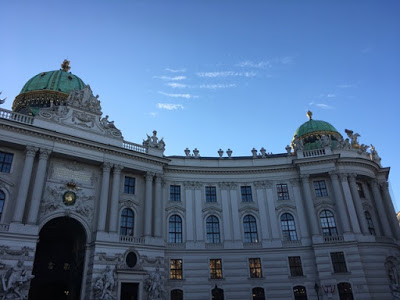 Q: What surprised you during Academic Travel?
A: I was really surprised by how unique the Hungarian language is! I always try to learn the basics of the country's language before visiting, but I've never heard anything quite like Hungarian and found it very difficult to learn.
Q: What was your most memorable experience during Academic Travel?
A: My most memorable experience during Academic Travel was visiting Gödöllö Castle outside of Budapest, which was the favourite castle of Empress Elizabeth (also known as Sissi). It was originally owned by a Hungarian count and was bought for the imperial family in the 1860s, and was later occupied by Soviet troops during the Cold War era. I felt that its past really encapsulated Hungary's recent history, and of course the castle was stunning as well.
Q: What was your favourite learning moment during Academic Travel?
A: While we were in Vienna, we visited the Belvedere Museum (home to many of Klimt's and Schiele's works) and the Secession Building, which hosts the Beethoven Frieze. Seeing so many important works by these artists helped me connect their progression from the convention school of art to the avant-garde style they became famous for.
---
Gioia Chaouch is a History and International Relations Double Major with Minors in Italian Studies and Management from Melrose, Massachusetts USA and Tunis, Tunisia.
First published by Gabrielle Kincheloe in the Adventures at Franklin blog.