Measuring the Alps
Fall 2016 Academic Travel
Briefly describe your Academic Travel course - what is the concept behind the course, what did you learn about, and where did you go for the travel component?
This math course focuses on understanding topography, and its implementations throughout the Alps. We spent some time in Italy learning about the Dolomites, went to Innsbruck, Austria to explore the mountains there, and to Davos and Bern Switzerland. Hiking through these mountain ranges, we measured hiking times, slope, and visibility. We learned to estimate elevation and distance, and learned about geological factors, natural hazards, and alpine life.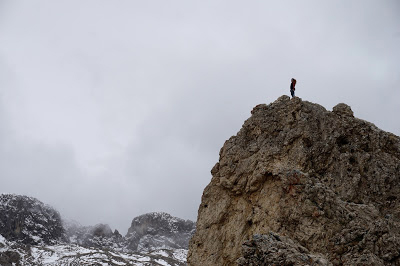 What surprised you during Academic Travel?
We learned about so much more than the math, and were exposed to such a variety of information. Not only did we hike into these unique places to see some of the things we had discussed in action, but we went further to analyze this, and its implications in real life. We would notice the slope of a mountain, and then think about the avalanche risk, how that affects the local community, and what is being done about it.
What was your most memorable experience during Academic Travel?
The views were amazing! Each hike was beautiful. We would walk for hours, fully immersed in the natural landscape, and upon reaching a summit, everyone would take time to appreciate the beauty we were surrounded by. The incredible views will stay with me.
Is there a course project? If so, what is it and how is it supplemented by the travel component?
Groups of students are working on course projects, and each of us developed a plan to gather information while on travel. For example, one group will work on hiking times, and the accuracy of formulas used to calculate such. They would time each of our hikes. My project has to do with tree line, and why it is different in different parts of the Alps. We were able to experience this, and take pictures of this phenomenon for first hand research. We talked to local experts about this topic, and were given information and tools to help us understand this in the Alps region in particular.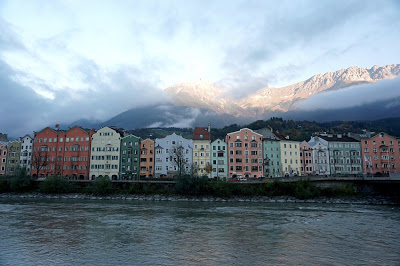 What was your favorite learning moment during Academic Travel?
When traveling in a setting with an academic group who is passionate about a learning topic, every moment is a great learning experience. Having the opportunity to experience these places, and see the aspects we discussed in class is amazing. It was a great opportunity to have meaningful discussions, and analyze these places while actually experiencing it. Even if we were not actively measuring, we were learning about the environment, the geology, how to work in a group, what the culture is like in these mountain towns and so on. This approach to learning allowed us to be genuinely excited and curious throughout the tip.
---
Emma Collins is an Environmental Studies Major with a Minors in Mathematics from Leadville, Colorado USA.
First published by Gabrielle Kincheloe in the Adventures at Franklin blog.