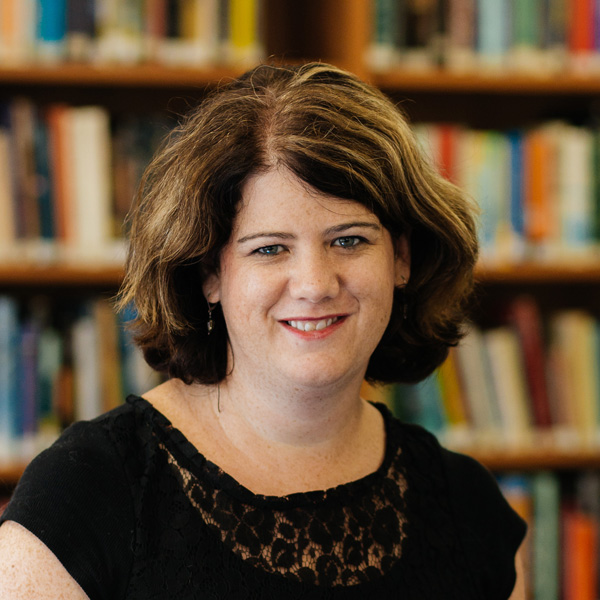 Alexandra Peat
Associate Professor, Literature
Ph.D. University of Toronto, Canada
M.A. University of Aberdeen, The United Kingdom
Office: Lowerre Academic Center, North Campus, Office 1
Phone: +41 91 986 36 31
This email address is being protected from spambots. You need JavaScript enabled to view it.
Profile:
Alexandra Peat came to Franklin University Switzerland from the University of Toronto, where she received a PhD in English Literature. Her research and teaching interests include global modernism, travel fiction, theories and practices of collaboration, and craft and making practices. Peat teaches in the Literature program where she offers courses on modern and postcolonial literatures, including a First Year Seminar on the theme of home and an Academic Travel on song and storytelling in Scotland. She also teaches in and co-directs the interdisciplinary minors in Media Production and Publishing, and Postcolonial Studies. Peat is currently at work on a monograph that explores the modernist culture of exhibitions. This book reads the cultural significance of interwar empire exhibitions alongside contemporary responses in the popular press and modernist periodicals, and considers exhibition culture's impact and influence on the literary production of modernism.
Selected Publications
Books:
The Discourses of Environmental Collapse: Imagining the End (ed. and contrib. with Alison Vogelaar and Brack Hale). Routledge, 2018.
Modernism: Keywords (co-author with Melba Cuddy-Keane and Adam Hammond). Wiley-Blackwell, 2014.
Travel and Modernist Literature: Sacred and Ethical Journeys. Routledge, 2011.
Edited Collections:
Special issue of Literature & History on "Modernist Collaboration" (ed. and intro. with Claire Battershill). 2018
Special issue of intervalla on "Modernist Currents". Volume 4, 2016.
Selected Articles and Book Chapters:
"Traveling Homes in Interwar Modernism: 'New Forms of Living' in Cold Comfort Farm." Modern Fiction Studies 66.3, 2020.
"Scottish Internationalisms at the 1938 Exhibition: Between Britain, Europe, and Empire." "Writers and Intellectuals in Britain and Europe, 1918-2018," Open Library of Humanities. June 2020.
"Crafting an Education: The Handmade Gift as Talisman for Our Times" (Co-written with Lilly Carr, Elsa Thompson, and Alison Vogelaar). Decorating Dissidence. 11, 2020
"Virginia Woolf's Art and Craftsmanship." Virginia Woolf and the World of Books. Liverpool UP and Clemson UP, 2018.
"Salvaging the Fragments: Virginia Woolf and Station Eleven" in The Discourses of Environmental Collapse: Imagining the End. Routledge, 2018.
"Mending Walls and Making Neighbors: Spatial Metaphors in the New Modernist Studies" (Co-written with Sarah Copland). intervalla, 2016.
"Travelling to Modernism's Other Worlds: Huxley's Brave New World and Orwell's Nineteen Eighty-Four." Journeys : The International Journal of Travel and Travel Writing 16.2, 2015.
"Modern Pilgrimage and the Authority of Space in E. M. Forster's "A Room with A View and Virginia Woolf's The Voyage Out." Mosaic 36.4, 2003.
Works in Progress:
Modernism and Exhibition Culture
Awards and Honors:
CRF / RSE European Visiting Fellowship, Edinburgh Napier University, January - July, 2017
Excellence in Professional Engagement Award, Franklin University Switzerland, 2016
Green Leaves Award, Franklin University Switzerland, 2015
Social Sciences and Research Council of Canada Research Grant (named collaborator for Modernism: Keywords), 2008-2012
British Academy Visiting Fellowship, De Montfort University, May-September 2008
University of Toronto Fellowship, 2002-2005
Commonwealth Scholarship, University of Toronto, 1999-2001