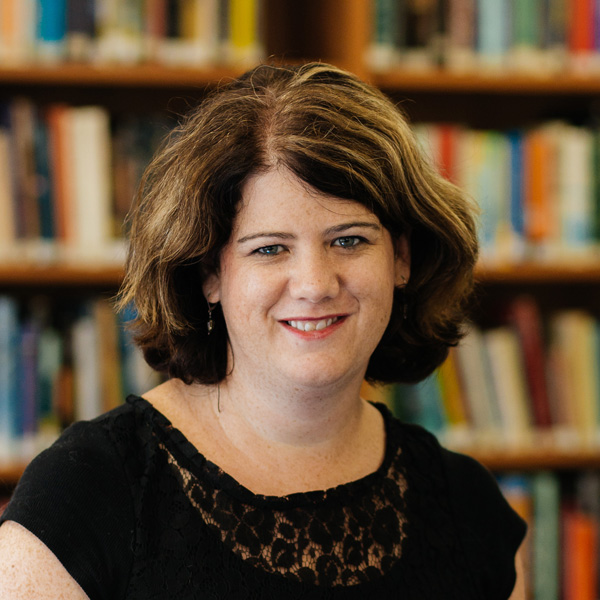 Alexandra Peat
Associate Professor, Literature and Creative Writing
Ph.D. University of Toronto, Canada
M.A. University of Aberdeen, The United Kingdom
Office: Lowerre Academic Center, North Campus, Office 1
Phone: +41 91 986 36 31
This email address is being protected from spambots. You need JavaScript enabled to view it.
Profile:
Alexandra Peat came to Franklin University Switzerland from the University of Toronto, where she received a PhD in English Literature. Her research and teaching interests include global modernism, travel fiction, and theories and practices of collaboration. Peat teaches in the Literature program where she offers courses on modern and postcolonial literatures as well as a First Year Seminar on Dystopia and an Academic Travel course on song and storytelling in Scotland. Peat's research focuses on transnational and transcultural elements in modernist literature, specifically as embodied in in narratives of travel and travelling exhibitions and world's fairs. She has presented widely on this topic at various international conferences including the Modernist Studies Association Conference and as an invited speaker to the English Language and Literature Association of Korea Anniversary International Conference. Her recent publications include Modernism: Keywords. Unlike dictionaries and glossaries, this collaboratively researched and written book explores unstable words that cannot be easily defined in order to trace the cultural and literary debates of the modernist era. She is presently editing two journal issues: the forthcoming "Modernism" issue of Franklin's transciplinary journal intervalla, and a special issue on the theme of "Modernist Collaborations" for Literature and History. She is also at work on an edited volume that surveys the various approaches to "environmental collapse" across genres and academic disciplines.
Selected Publications:
Peat, Alexandra. "Travelling to Modernism's Other Worlds: Huxley's Brave New World and Orwell's Nineteen Eighty-Four." Journeys 17 (2016): 38-59.
Cuddy-Keane, Melba, Adam Hammond, and Alexandra Peat. Modernism: Keywords. Wiley-Blackwell, 2014.
Peat, Alexandra. Travel and Modernist Literature: Sacred and Ethical Journeys. Routledge, 2010.
Peat, Alexandra. "Modernism and the Authority of Space in E. M. Forster's A Room with a View and Virginia Woolf's The Voyage Out." Mosaic 36.4 (2003): 139-154.
Works in Progress:
Battershill, Claire and Alexandra Peat. "Modernist Collaborations." [Special issue] Literature and History (2018).
Vogelaar, Alison, Brack Hale, and Alexandra Peat. Environmental Discourses in a Time of Crisis: Imagining the Collapse. Routledge, 2017.
Peat, Alexandra and Sarah Copland. "Mending Walls in the New Modernist Studies." Intervalla (2016).
Peat, Alexandra, ed. "Modernist Currents." Intervalla (2016).
Awards and Honors:
Social Sciences and Research Council of Canada Research Grant (named collaborator for Modernism: Keywords), 2008-2012
British Academy Visiting Fellowship, De Montfort University, May-September 2008
University of Toronto Fellowship, 2002-2005
Commonwealth Scholarship, University of Toronto, 1999-2001