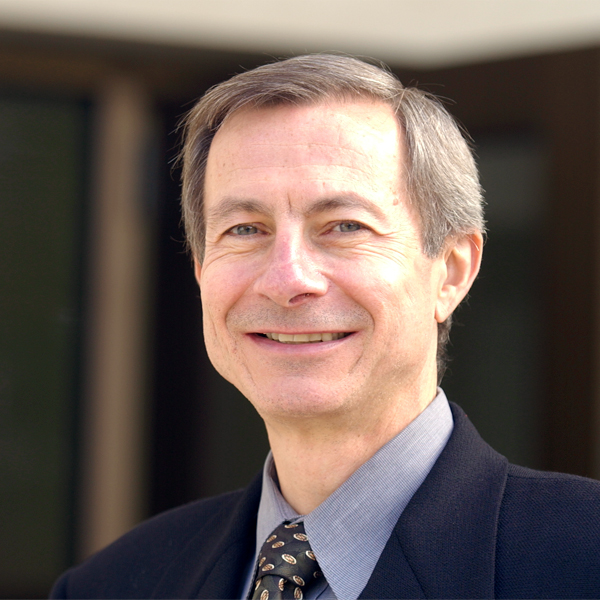 Stephen A. Stumpf
Professor and Senior Fellow, International Management
M. Phil. and Ph.D. Organizational Behavior and Industrial Psychology, New York University
M.B.A. University of Rochester
B.S. Chemical Engineering, Rensselaer Polytechnic Institute
Profile:
Dr. Stephen A. Stumpf has been professor of management and operations at Villanova School of Business (VSB) where he served as the Fred J. Springer Chair in Business Leadership for 12 years. Dr. Stumpf was interim dean of VSB and has been its Management Department Chair. Dr. Stumpf was chief learning officer (dean) at Booz & Company (formerly Booz, Allen & Hamilton) for four years where he worked with clients in the creation of corporate universities, and designed and delivered leadership programs for the firm's client staff, principals, and partners.
From 1993-96, Dr. Stumpf was professor of management at The University of Tampa, founded its Center for Leadership, and served as dean of the College of Business and Graduate Studies. Prior to this, he was professor at the Leonard N. Stern Schools of Business at New York University for 16 years. During this time, he received the David L. Bradford National Award in 1990 for outstanding teaching from the Organizational Behavior Teaching Society and the S. Rains Wallace Outstanding Dissertation Award in 1979 from the American Psychological Association for his research. He has served as adjunct professor in the Graduate School of Business Administration−Zurich, Switzerland, EMBA program.
Steve is often a speaker and facilitator on the topics of leadership and relationship building, and has worked as an advisor with CitiGroup, Deutsche Bank, Dow Chemical, Philip Morris, Shire, and Tampa Electric among many others. Public service interests include the Aspen Institute's Business and Society Program, the Please Touch Museum of Philadelphia, AACSB International, and LearningBridge.com. His interests, which he shares with his wife and son, include cycling, travel, antiques, tennis, and movies.
Publications:
A Fulbright Scholar in Brazil, Dr. Stumpf has authored/edited 8 books; written many in-basket exercises, cases, and behavioral simulations; authored/coauthored more than 80 academic journal articles, two dozen book chapters, and over 20 practitioner articles.
Recent publications include:
Stumpf, Stephen A. "A longitudinal study of career success, embeddedness, and mobility of early career professionals." Journal of Vocational Behavior 85.2 (2014): 180-190.
Clark, Kevin D., Narda R. Quigley, and Stephen A. Stumpf. "The influence of decision frames and vision priming on decision outcomes in work groups: Motivating stakeholder considerations." Journal of business ethics 120.1 (2014): 27-38.
Stumpf, Stephen A., Walter G. Tymon Jr, and Nick HM van Dam. "Felt and behavioral engagement in workgroups of professionals." Journal of Vocational Behavior 83.3 (2013): 255-264.
Stumpf, Stephen A., et al. "Employees and change initiatives: intrinsic rewards and feeling valued." Journal of Business Strategy 34.2 (2013): 21-29.
Stumpf, Stephen A., and Walter G. Tymon Jr. "The effects of objective career success on subsequent subjective career success." Journal of Vocational Behavior 81.3 (2012): 345-353.
Doh, Jonathan P., Stephen A. Stumpf, and Walter G. Tymon. "Responsible leadership helps retain talent in India." Journal of Business Ethics 98.1 (2011): 85-100.
Stumpf, Stephen A., Jonathan P. Doh, and Walter G. Tymon. "The strength of HR practices in India and their effects on employee career success, performance, and potential." Human Resource Management 49.3 (2010): 353-375.
Tymon Jr, Walter G., Stephen A. Stumpf, and Jonathan P. Doh. "Exploring talent management in India: The neglected role of intrinsic rewards." Journal of World Business 45.2 (2010): 109-121.
Arnone, Maria, and Stephen A. Stumpf. "Shared leadership: from rivals to co-CEOs." Strategy & Leadership 38.2 (2010): 15-21.
Executive Education: A View from the Top, Academy of Management Learning and Education, 2007
Handbook on Responsible Leadership and Governance in Global Business, Edward Elgar, 2005.
Awards & Honors:
Dr. Stumpf received the Daniel J. O'Mara VSB Faculty Award for graduate teaching excellence in 2014 and numerous research awards from VSB's Center for Global Leadership. He founded the MSP Institute in 1988−a non-profit research and development organization that serves the educational, public, and business communities with technologies for leadership development. He currently chairs the MSP Institute's Board. Dr. Stumpf served as an Air Force officer for four years, mostly at Wright Patterson AFB, Dayton, Ohio.