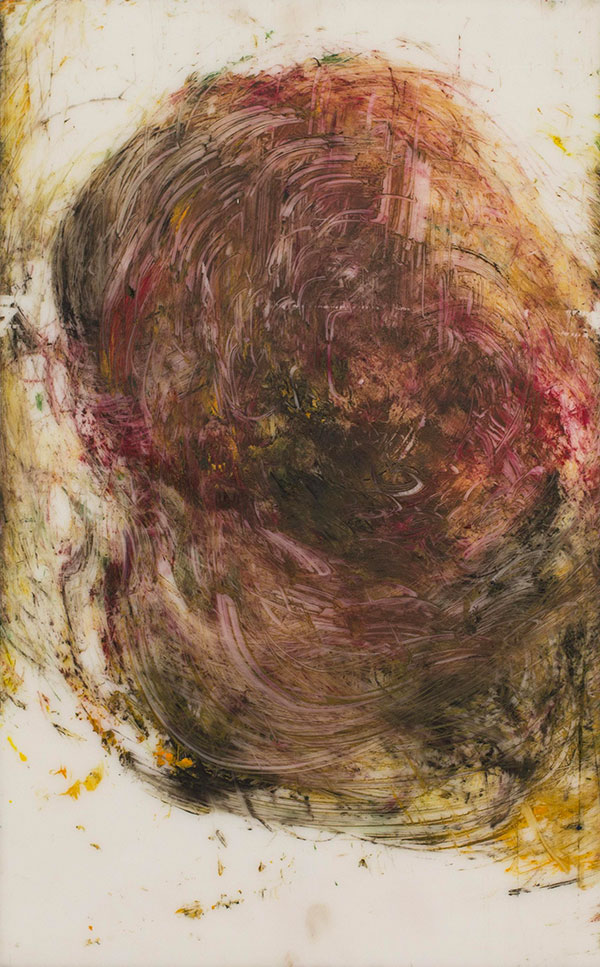 Intervalla Volume 5, 2017-18
From loss to survivals: on the transmission and reconstruction of artistic gestures
Gabriel Gee, Editor
This Intervalla issue on Loss and survivals: on the transmission and reconstruction of artistic gestures brings together articles that explore mimicry, transfer and resurgence of gestures in artistic practices. The project has its roots in a panel session organised by the TETI Group (Textures and Experiences of Trans-Industriality) at the 2014 conference of the Association of Critical Heritage Studies at the University of Canberra, Australia. The authors look at different types of artistic practices, from performance art to painting and architectural drawing, exploring the way through which artistic gestures can reveal hidden textures of our individual and collective identities.
---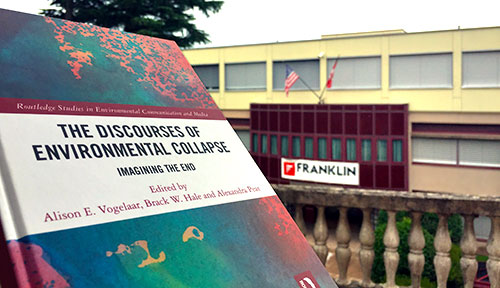 Professors Publish Collaborative Book on Collapse Discourse
Professors Alison Vogelaar, Brack Hale, and Alexandra Peat publish timely volume, The Discourses of Environmental Collapse: Imagining the End. This interdisciplinary volume illustrates the collaborative potential of Franklin University Switzerland. It was co-edited by Franklin professors from three fields of study, Alison Vogelaar in Communication and Media Studies, Brack Hale in Environmental Science and Studies, and Alexandra Peat in Literature. It also features a chapter by professor Ann Gardiner, and its production was supported by student intern Madeline Ames '18.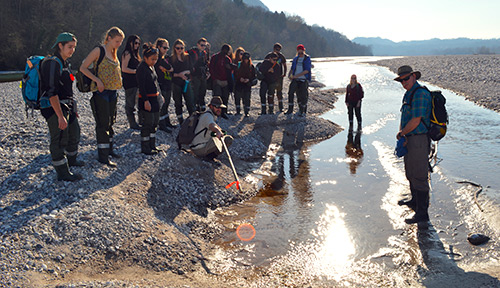 Faculty of Environmental Sciences to Host Workshop on Riparian Vegetation Management in Ticino
On June 6, regional forest managers, planners, and other practitioners will participate in a workshop on Franklin's campus to share experiences about managing riparian vegetation in Ticino. The workshop, organized by Environmental Science Professors Patrick Della Croce and Brack Hale, is part of a larger research project co-sponsored by the Forest and Wood Research Fund of the Swiss Federal Office for the Environment, in collaboration with EcoEng SA, with whom Franklin has been cooperating since 2015 on water-related projects, such as river revitalization, fish passes, and lakeshore revitalization.