Franklin Frank Program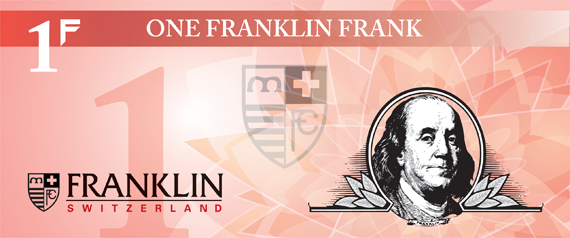 The Economics and Finance Department is launching a new currency in the composite world of money to support a new initiative. This currency is called the Franklin Frank (FF).
The Franklin Frank Community Engagement program invites Franklin students to contribute their time to volunteer work with local institutions and non-profit organizations in the Franklin neighborhood.
Laghetto di Muzzano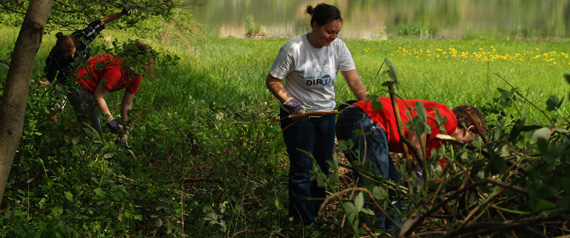 In collaboration with Pro Natura, the largest nonprofit environmental organization in Switzerland, students from Franklin organize volunteer days one to two times per year to remove invasive plant species, such as bamboo and palm trees, plant native shrubs, and pick up trash surrounding the lake. For more information about Pro Natura please visit their website.
The Sustainable Garden
The Franklin Campus Garden Project was one of several sustainable initiatives introduced by Franklin's Center for Sustainability Initiatives in 2010. A collaboration of students and faculty developed a formal proposal for a multiphase organic garden project that aims to expand on a yearly basis.
Sustainable Franklin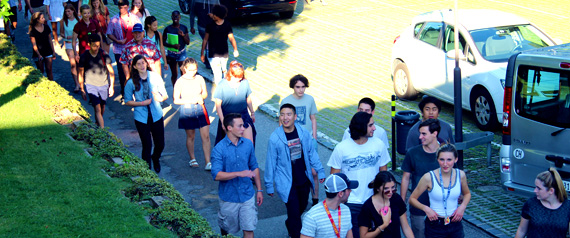 The Sustainable Franklin initiative promotes the adoption of sustainable practices in the operation and management of the university. Students in the Center for Sustainability Initiatives have done two analyses of sustainability using two different calculation standards. These analyses have been used as a reference to determine policy and guide strategies used on campus to reduce environmental impact.