Study in Europe this summer!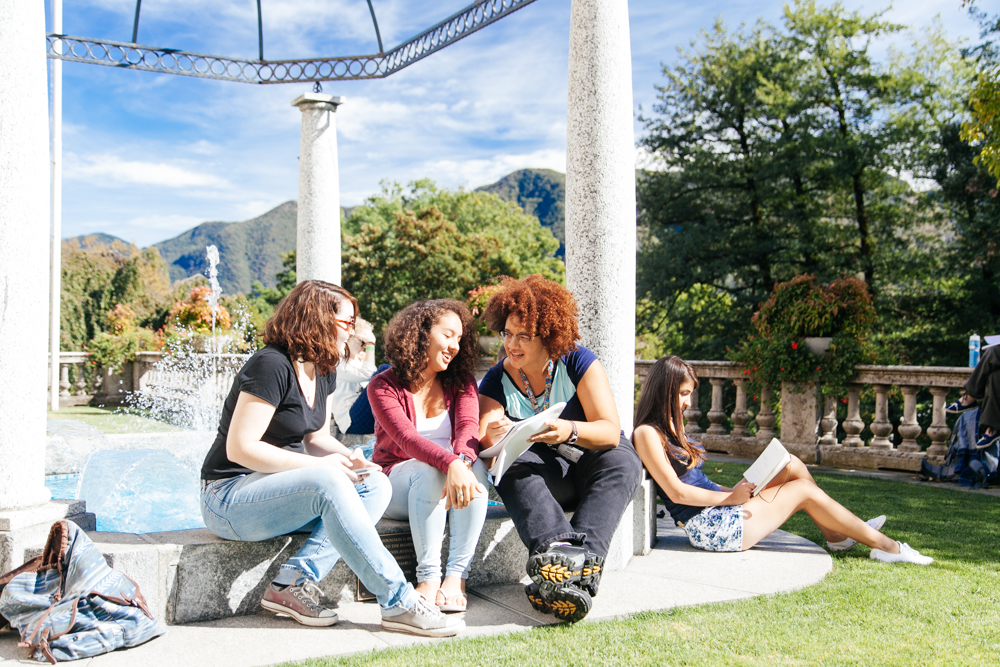 Franklin University Switzerland combines rigorous academic programs with exciting experiential learning, and the summer sessions are no exception.
Whether you already study at university or you are a high school student, summer is a great time to join Franklin, as guest lecturers and Franklin faculty come together to offer a diverse array of courses focusing on highly relevant global issues.
---
Under­­graduate Programs
Our 2018 undergraduate summer school programs take place from June 4 to June 28 (Session 1) and from July 2 to July 26 (Session 2). You can choose from a wide selection of undergraduate-level courses that will allow you to earn university credits in different fields, in a highly international environment right at the center of Europe.
Topics include sustainability and finance, psychology and immigration and sports management, to name but a few.
The sessions offer a highly concentrated, immersive experience that is an excellent choice for a study abroad period in Switzerland or for Franklin students who want to continue their studies in Lugano over the summer months.
Summer Program for Educators
This two-week summer workshop for teachers, professors and administrators, taking place July 8 - 18, will focus specifically on several human dilemmas of the twenty-first century at both the micro and the macro levels. The course will be divided into two sections: in the morning, teachers will focus on themselves and their needs in the classroom.
Teachers will learn collaborative skills for lesson planning and create lessons they may use in their classrooms for September with meaningful discussion on new practices and assessment. Four components, ranging from the teacher as reader and writer, as well as the teacher as foundation for multi-modal literacies, will help teachers develop their educational tool boxes.