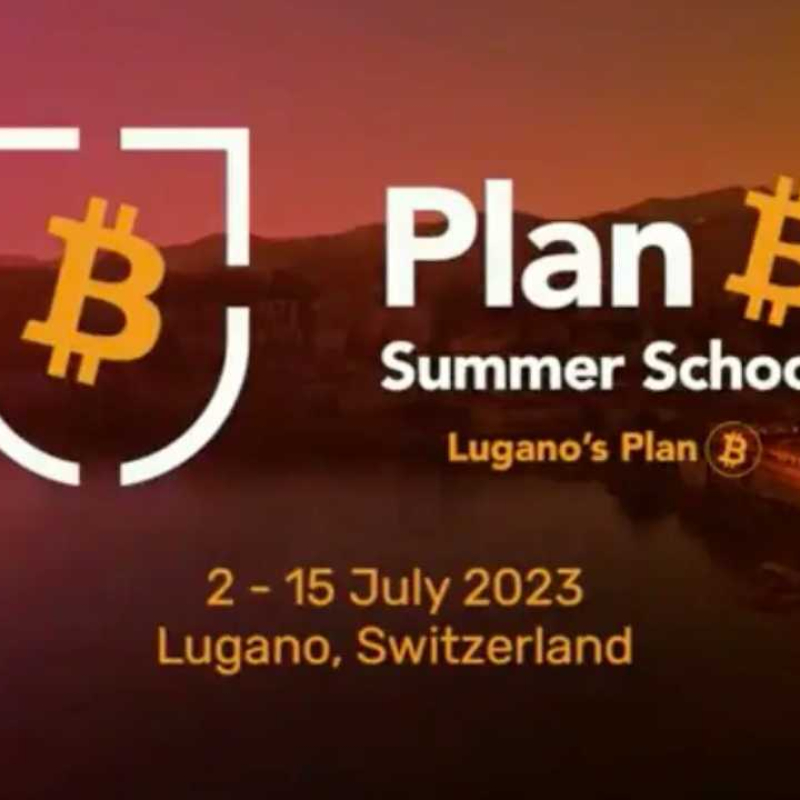 Learn how Bitcoin and Peer-to-Peer technologies unleash financial freedom and freedom of speech from world-class experts in an intensive two-week program.
What you will learn
During the first week students will learn about Bitcoin, Lightning Network, Stablecoins, Peer-to-Peer Technologies, Mining, Blockchain Analysis, Regulation, Self-Custody and more.
The second week is divided into two tracks, where students approaching technology for the first time can learn the fundamentals of coding and, at the same time, professional developers can further advance their knowledge by learning the potential of Peer-to-Peer programming.
The Summer School tracks
Satoshi track (for beginners / no coding skills required)
Choose the Satoshi track if you don't have coding knowledge but you are interested in grasping its fundamentals.
Pear track (for intermediate / advanced developers)
Choose the Pear track if you love coding and want to learn how to build on Peer-to-Peer technologies such as Holepunch and Keet.io.
Pitch competition and award
Students will work in teams on their ideas and proof of concepts tackling major societal issues through Bitcoin and Peer-to-Peer technologies. At the end of the two-week program, the teams will participate in a pitch competition to present the outcome of their work.
The best three teams will compete for a prize totalling USDT 9'000 (1st USDT 5'000, 2nd USDT 2'500, 3rd USDT 1'500). A jury of Bitcoin and Peer-to-Peer experts, professors and company representatives will assess and award the winners.
Overview
| | |
| --- | --- |
| When | 2 – 15 July 2023 |
| Where | Franklin University Switzerland, Lugano |
| Course Language | English |
| Workload | Approx. 60-70 hours 
for the two weeks |
| Cohort | 80 - 100 students |
| Certification | Earn a Certificate upon completion |
| Pitch competition | Total prize of 9'000 USDT |
SPEAKERS AND LECTURERS
Learn the main business, regulatory and technological implications of blockchain and cryptocurrency from world-class experts.
Adam Back
Paolo Ardoino
CTO at Tether and Bitfinex
Giacomo Zucco
Bitcoin Consultant and Educator
Sanja Kon
Oleg Mikhalsky
Mathias Buus
Giw Zanganeh
Dr. Sc. Mechanical Engineering, Energy and Electricity Grid expert
Riccardo Masutti
Cybersecurity and Privacy researcher at Bitfinex
Crenguta Leaua
Board Member - Silicon Valley Arbitration
Giles Dixon
Head of Licensing at Bitfinex
Edoardo Beretta
Elisa Castagna
Brand Strategy & Business Innovation
Michael Kunz
Andrew Osheroff
Zulfikar Moledina
Senior Training Specialist Chainalysis, Inc
Entry requirements
01
Strong interest in Bitcoin and Peer-to-Peer technologies
02
Currently studying or having just completed your course of studies / Talents looking for a new career path in the Bitcoin or Peer-to-Peer sphere
03
Fluency in English / Coding skills are required if selecting the Pear track
Scholarship and application
With the Plan ₿ Summer School being part of Lugano's Plan ₿ initiative, scholarships are provided for each student with the objective of boosting Bitcoin and Peer-to-Peer education in the area.
STUDENT RATE CHF 900
The full student rate is 6,000 CHF, with the Plan ₿ scholarship the student rate has been lowered to 900 CHF. The tuition fee includes lessons, coffee breaks, lunches and dinners as per the agenda. Accommodation not included.
 Includes a 85% discount, scholarship offered by Plan ₿
Two-week intensive course
 Includes meals and activities as per the agenda presented
 Accommodation on campus not included (limited availability) +550 CHF
The notifications of admission will occur within 10 to 15 days from the application submission. A member of the Plan ₿ team will reach out to you. Students are required to bring their own working laptop to follow the lectures and contribute in group work.
Studying in Lugano
Lugano, the largest town in the holiday region of Ticino, is not only Switzerland's third most important financial centre and a conference, banking and business centre, but also a town of parks and flowers, villas and sacred buildings. With Mediterranean flair, Lugano offers all the advantages of a world-class city, combined with the cachet of a small town.