In pursuit of happiness? You are now one academic summit away!
Come and join us on April 4, 2020, at our annual Academic Summit in Lugano and get involved in a series of full day workshops and activities designed for high school students - an unmissable opportunity to also reflect upon hot topics and trends in today's world. Discover what it means to be a student at Franklin for a day.
What will you do at the event?
Meet with international student ambassadors
Experience a university lecture in English
Join small workshops covering topics related to the main theme
Engage with leading members of our faculty
Explore new industry trends
Have dinner on campus with fellow participants
Stay overnight on campus and experience Lugano
Receive a Certificate of Participation
Conference of the Day: Digital Selves 2020 - Consumption and Curation of Happiness
From Hyper-Connectivity to Interconnectedness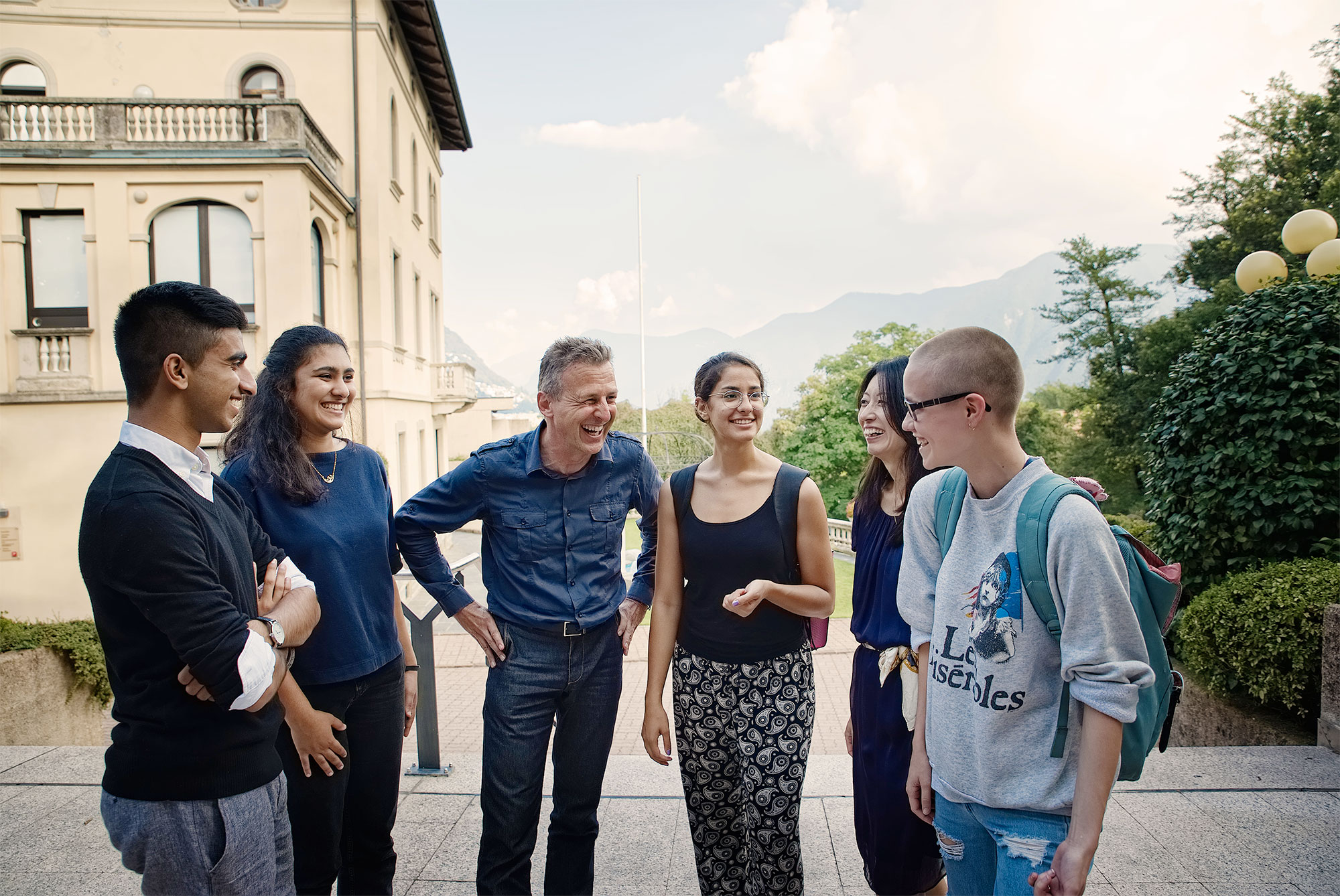 This year's topic responds to the intensifying scholarly interest in digital selfhood, happiness and wellbeing in areas such as media studies, psychology, neuroscience, sociology, marketing, economics, politics, and contemporary philosophy.
How do young people contribute and respond to this trend?
In what ways do young people self-represent on social media with regard to their stories about the real meaning of happiness?
Is digital selfhood for the so-called Generation Z a narrative in a collective pursuit of happiness?
How are images of happiness crafted online and consumed by Gen Z?
How do young people respond to products and brands promising to deliver happiness, or curate experiences concerned with consumer well-being?
How well does the digital self, as a cultural phenomenon, resist or respond to broad societal concerns about an overemphasis on the virtual and a collapse of the authentically real?
Attending students will learn not only more about happiness as a quickly developing field of study in university academics, but also be informed about its practical applications and the enrichment of personal and professional pathways to which all FUS academic enterprises promise to lead.
Faculty: Giulia Miniero Ph.D., Assistant Professor of Marketing, and Fabio Ferrari Ph.D., Associate Professor of Modern Languages and Literatures.
When: Saturday, April 4, 2020, 9:30 a.m. – 6:30 p.m. (general program)
Where: Franklin University Switzerland, via Ponte Tresa 29, Lugano, Switzerland
Registration
Join us on our beautiful campus in Lugano to get a taste of university life, to meet other students and to learn from a diverse group of faculty.
Registration deadline is March 20, 2020. Franklin will help with transportation expenses to our campus in Lugano from within Switzerland. Housing and meals will also be provided.
Welcome to Franklin
Franklin University Switzerland is a U.S. and Swiss-accredited university based in Lugano. Our community of students comes from over 50 countries, and our courses cover disciplines as diverse as international relations, politics, communications, economics, finance, history, psychology, environmental studies, literature and the arts. Classes take place both on our campus in Lugano and in destinations around the world.
The Franklin Advantage
Excellent teaching in English
Small classes, averaging 16 students per class
Flexible academic curriculum
Personal connection with professors and staff
One Academic Travel 'study tour' to another global destination is included each semester
Scholarships for bachelor programs are available to applicants who apply early