<! img src="/images/_News-Events/WURI.article.jpg" alt="" itemprop="image"/>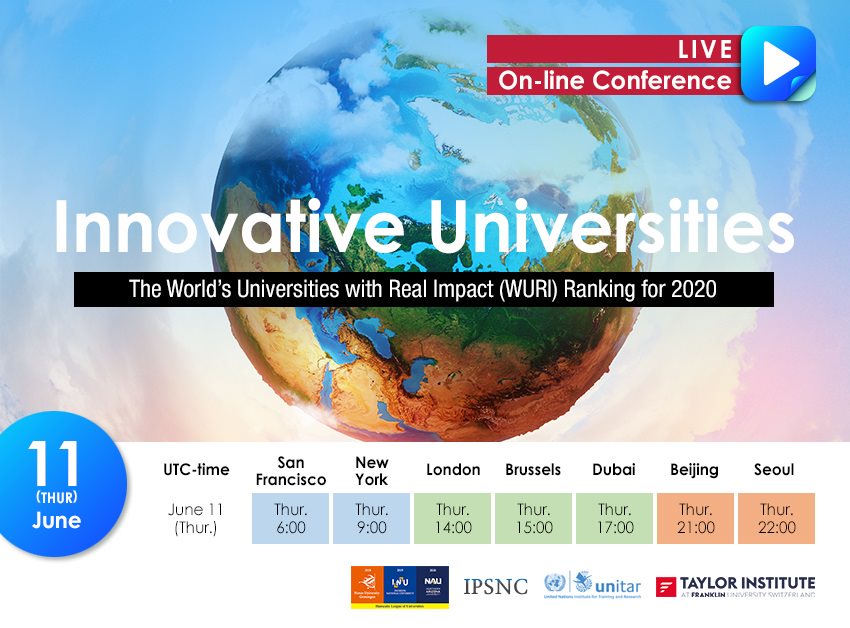 Join us this Thursday, June 11, 2020, at 3:00 p.m. CEST, when President Greg Warden will speak at "The World's Universities with Real Impact" (WURI) virtual conference. Be among the first to learn about the new university ranking system – register now for the Zoom conference.
At this conference, the first WURI University Rankings will be announced. Franklin may do quite well in these rankings because the criteria are closely connected to our mission and goals as an institution. WURI ranking criteria include: 1) entrepreneurship, 2) social responsibility, ethics, and integrity, 3) student mobility and openness for exchange, as well as 4) good collaboration – between schools and across national borders. These new criteria will complement the more traditional university rankings. They are designed to give a fresh, updated perspective on the real-world impact of universities around the globe.
The Taylor Institute, which celebrates its 10th anniversary this year, is excited and honored to be co-hosting this conference with three distinguished organizations: the Hanseatic League of Universities (HLU), the United Nations Institute for Training and Research (UNITAR), and the Institute for Policy and Strategy on National Competitiveness (IPSNC). The WURI rankings will revolutionize how universities are considered.
About Taylor Institute at Franklin University Switzerland:
The John Taylor Institute at Franklin University Switzerland fosters research that advances academic knowledge and generates innovations in business theory and practice, including competitiveness, collaborative practices, and sustainability.