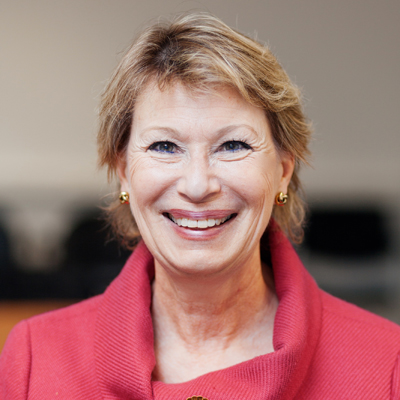 The Taylor Institute is led by Corinne B. Young, who is also the Director of Graduate Studies at Franklin University Switzerland and Professor of International Management. In addition to her academic expertise, Dr. Young brings extensive professional experience through community and industry partnerships, specializing in strategic management, leadership and entrepreneurship. With over 25 years' experience at several universities, she has founded and led organizations including the Center for Leadership Development at Rollins College, the Institute for World Commerce Education at the University of Tampa, and the Center for Social Medicine and Health Equity at the University of Miami. She has served on many local, state, national, and international community boards, has chaired the Tampa Bay International Business Council, and has served as Economic Advisor to the Governor of the State of Florida.
Perhaps most relevant to the Taylor Institute, Dr. Young has set up and managed over 130 student-led consultancy strategic analysis projects for small businesses (Tampa Bay Electric Supply Company), NGOs (FTAA Florida, Inc.), multinationals (Sykes Enterprises), and private-public sector organizations (Tampa Bay Partnership). These collaborations are a win-win proposition: students acquire experience as professional consultants; clients gain new strategies to make their organization more efficient and effective.
John Taylor
Founder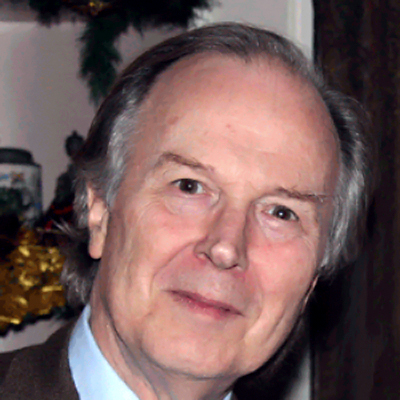 John is the Chairman and CEO of Taylor Global Vision, a premier provider of insightful independent global macro research to corporations, foundations, hedge funds, equity and mutual funds, wealth management and family offices in the US and internationally. Prior to starting Taylor Global Vision, John was Chairman of FXConcepts for over 20 years. He graduated from Princeton and worked at Citibank for many years before founding FXConcepts. As the bellwether for FX overlay, the company had at one point over $14 billion in assets under management. In addition to the overlay funds, a number of model-driven funds also made up the portfolio. These models were based on the unique cyclical research that John had developed and perfected throughout his career.
Taylor is a member of the Franklin University Switzerland Board of Trustees and supports the Taylor Institute in an advisory capacity.
http://www.taylorglobalvision.com/
Patrick Coggi, Ph.D.
Executive Fellow, Taylor Institute
Dr. Coggi is a member of the executive board at Banca del Ceresio, a Swiss bank at the head of an international asset management and private banking Group. He used to be the CEO and CIO of a Lugano and Zurich-based bank, and was previously the head of quantitative analysis, financial engineering and product development for a major international private bank. Patrick also worked as an advisor to institutional and UHNW private clients and as a hedge fund manager. As part of his academic career, he is currently Adjunct Professor of International Finance and Economics at Franklin University Switzerland, was a research fellow at the Institute of Mathematics and Statistics of the University of St. Gallen, has taught undergraduate classes at the LSE and has lectured on risk management at the research and teaching center of the Ticino Banking Association. Patrick is a member of the group of experts of the Association of Swiss Asset and Wealth Management Banks.
Roberto Ferretti, Ph.D.
Executive Advisor, Taylor Institute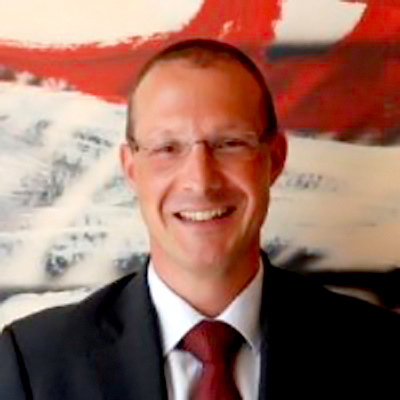 Dr. Ferretti is a Managing Director at EFG Private Bank and a member of the board of Gamma Foundation, one of the most prominent institutions promoting financial research in Switzerland. He is also a lecturer in mathematics at Università della Svizzera italiana in Lugano. Roberto has published extensively in arithmetic geometry and financial mathematics. He earned his MSc, PhD and "Habilitation" in mathematics at the Swiss Institute of Technology ETH Zurich. After several research experiences in Princeton (International Economics Section IES), France (Institut des Hautes Études Scientifiques IHES) and Cambridge UK (Newton Institute), he lectured in mathematics at ETHZ for several years before returning to Ticino.
Maria José Pereira
Executive Advisor, Taylor Institute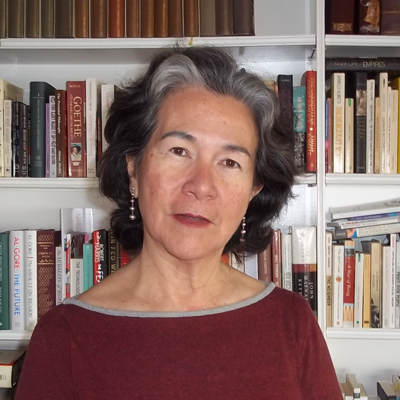 Maria worked for many years as a banker and investment adviser, serving as Managing Director of Brown Brothers Harriman & Co. (Private Bankers) first in New York and then setting up their office in Hong Kong. In that capacity, she worked with major institutions and private clients. Her interest in advancing transformation in business and finance to a more sustainable model led her to the Clinton Climate Initiative of the WJ Clinton Foundation, where she promoted clean energy investment. Prior to banking, she was International Controller for a multinational corporation. Her business experience spans the United States, Canada, Europe, Brazil, and Asia, and her languages include English, Portuguese, French and Cantonese, with understanding of Spanish and Italian.