Deep dive into your best self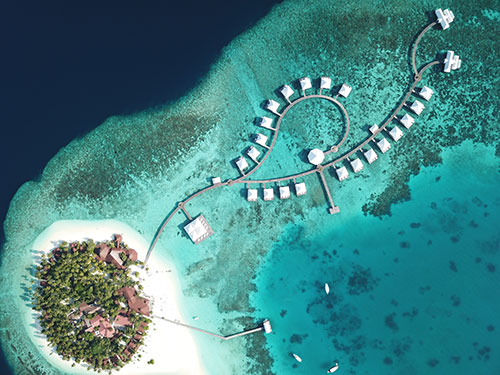 We don't know what we don't know but it's time to go and find out. Research is telling us that our brain develops in ways and through activities that have mostly disappeared in our daily lives.
As we look at the world and its situation, several aspects are clear. The first is that all things are holistic and interconnected, and the second is that human beings are all-creative and should not be underestimated. We are now creating machines that can work better than we can. We are on the cusp of dramatic changes that mirror all the science fiction of just a few decades ago. What was once imagination is becoming objective reality.
The Fourth Industrial Revolution is paradigm shifting characterized by the integration of technologies that blur the lines between the physical, digital and biological spaces. Such technologies include yet not limited to artificial intelligence, quantum computing, nanotechnology and robotics. Profitability, continuous improvement, and reductionist problem-solving are no longer sufficient for businesses to sustain today. You have expanded your current capacity to engage with it all. You have outgrown conventional leadership programs.
What is essential for leadership is an internal re-boot which will inspire you and your teams toward 21st century leadership excellence.
This program is to experience the possibilities and potential of creativity that is embedded within us. A gift to humanity taken away by our conditioning and the VUCA world we are living in. It will increase your awareness that we have choices as a leader to meet these challenges, to be a quantum leader.
Nature is an enabler of leadership potential and the Maldives offer an incredible experience reconnecting to nature at its maximum expression.
Unleash your QUANTUM LEADERSHIP and unlock the best version of yourself.
Details
Chris Laszlo
Professor, Organizational Behavior
Distinguished Visiting Scholar, Benedictine University
Visiting Professor, The Drucker School of Management, Claremont Graduate University
Author of Quantum Leadership: New Consciousness in Business
Dates: July 5-10
Place: Thudusfushi Island Resort – Ari Athol, Maldives
Price: CHF3500 All-inclusive (Certificate of Executive Education on Quantum Leadership, 5 nights in luxury over-water bungalows, meals, drinks, experiences)
Not included: flight to Male airport, seaplane transfer to/from the island (CHF500 ca return)
In collaboration with Planhotel – Thudufushi Island Resort
Receive more info:
Are you interested? Click here to receive more information.