Franklin University Switzerland is a small, international university located in the southern Swiss city of Lugano. Founded in 1969, Franklin was among the first institutions to bring American Liberal Arts education to Europe. It is the only liberal arts university in the world accredited in the United States (MSCHE) and Switzerland. Following the Bologna Process guidelines, Franklin offers diploma supplements and transcripts reflecting European Credit Transfer System (ECTS) credits. It is the only university in Switzerland that offers a flexible, interdisciplinary, experiential-learning education, placing Academic Travel at the core of its curriculum.
Location: Franklin is located on a hillside above Lugano, the principal city of Switzerland's southernmost Italian-speaking canton of Ticino.
Language of instruction: English.
Dual Accreditation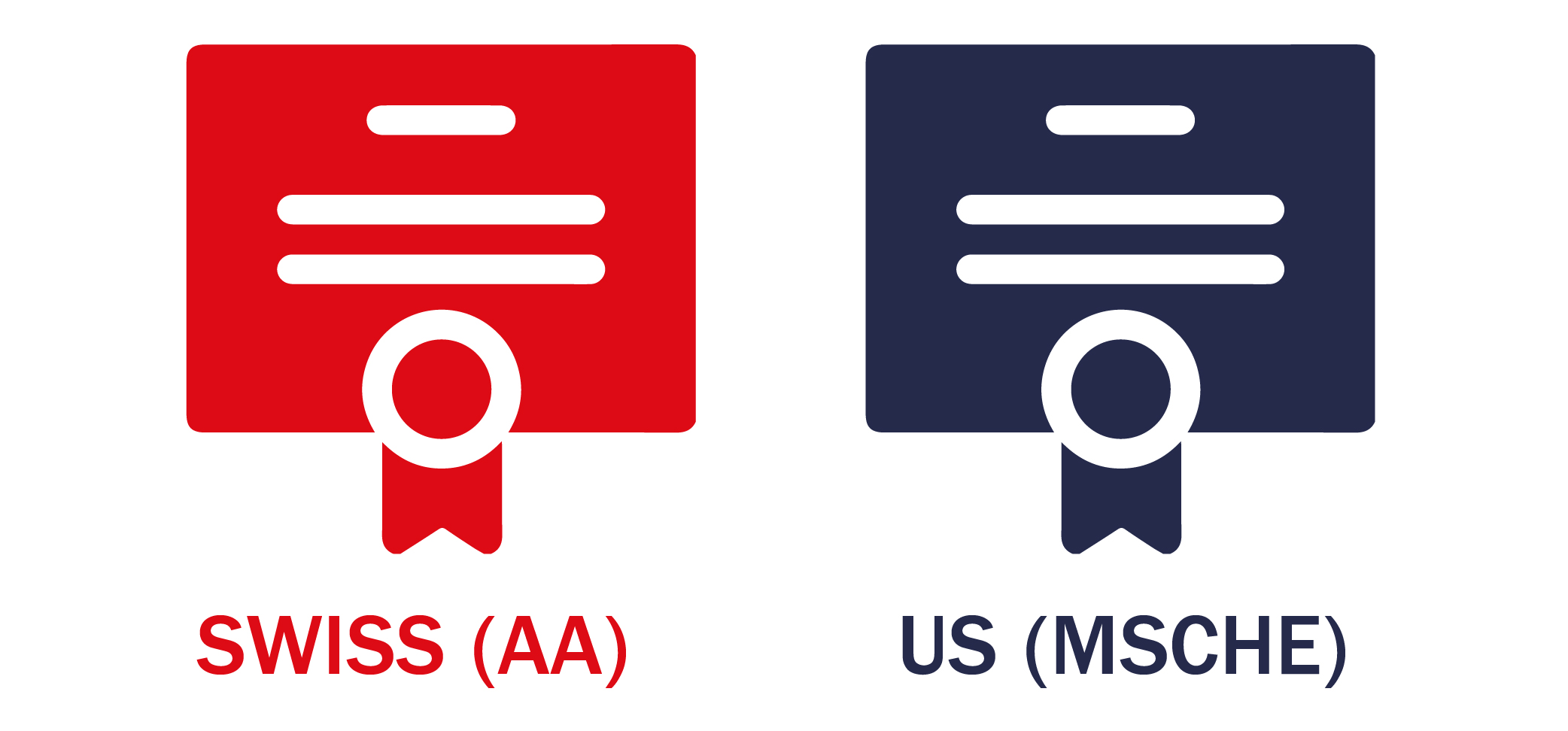 Franklin University Switzerland is accredited in the United States by the Middle States Commission on Higher Education (1007 North Orange Street, 4th Floor, MB #166, Wilmington, DE 19801) and in Switzerland by the Swiss Accreditation Council (Effingerstrasse 15, Postfach, 3001 Bern, Switzerland Tel.: +41 31 380 11 64)
The University has also been approved by the Chinese Ministry of Education 中华人民共和国教育部 as an accredited foreign university in China.
Find out more about Franklin's dual accreditation.
Faculty
Fall 2021 Census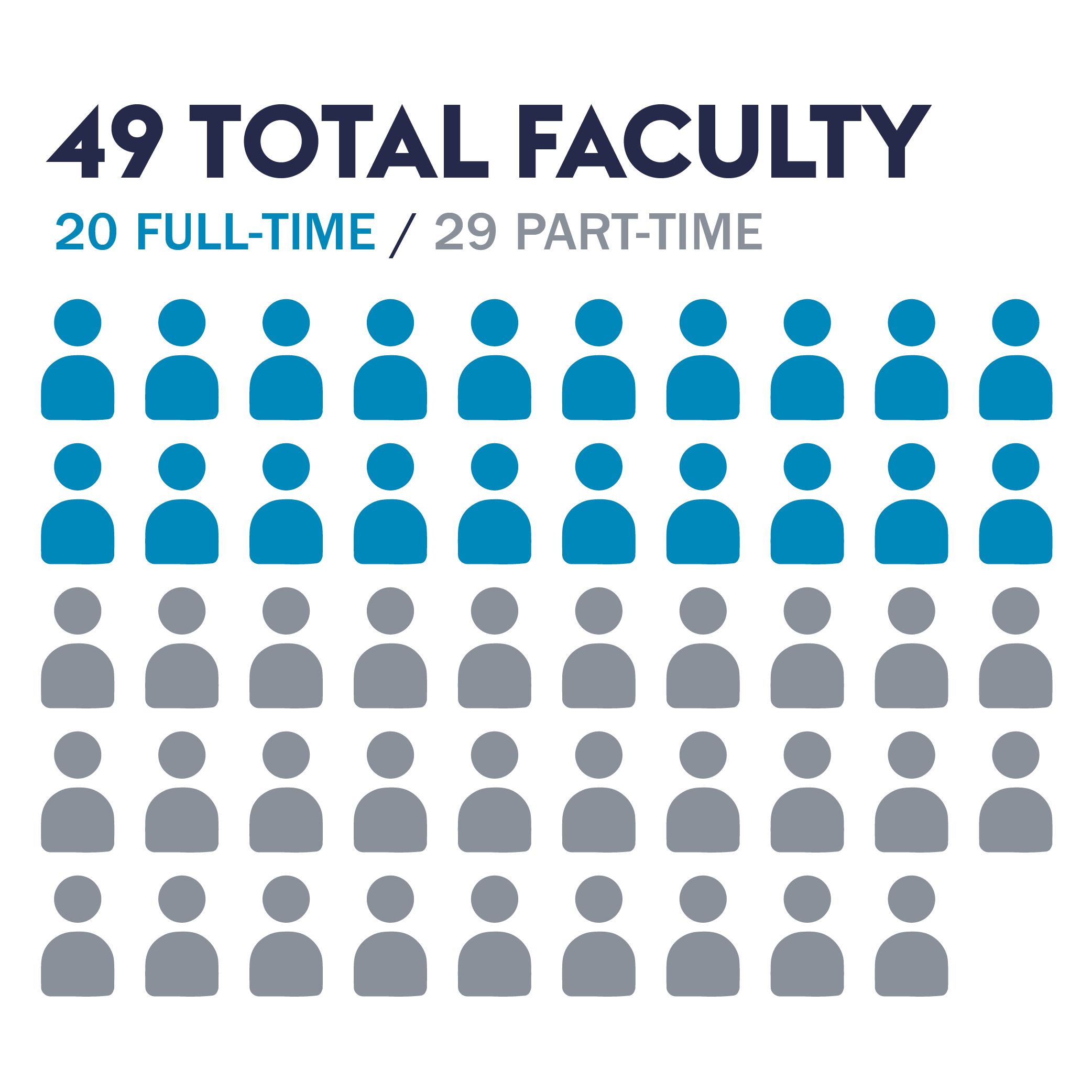 The FUS faculty is a select group of accomplished scholars, respected researchers, and innovative thinkers. They obtained their PhDs at some of the most renown institutions worldwide such as: Princeton University / New York University / University of Chicago / University of St. Gallen / University of London / Université Paris
Class Statistics
 Fall 2021 Census

Students
Fall 2021 Census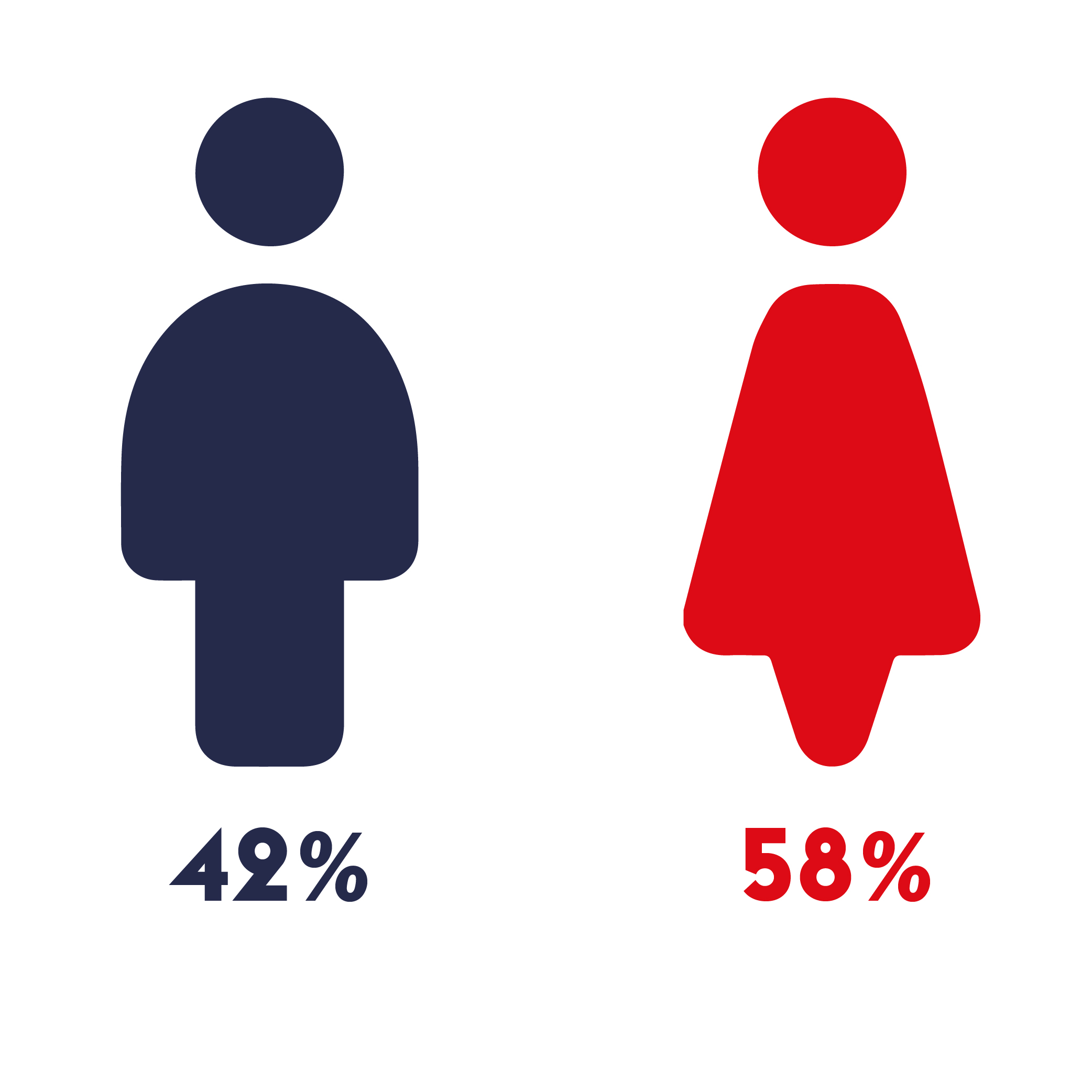 Headcount: 328
Full-Time Equivalency: 313.7
Housing breakdown (2021)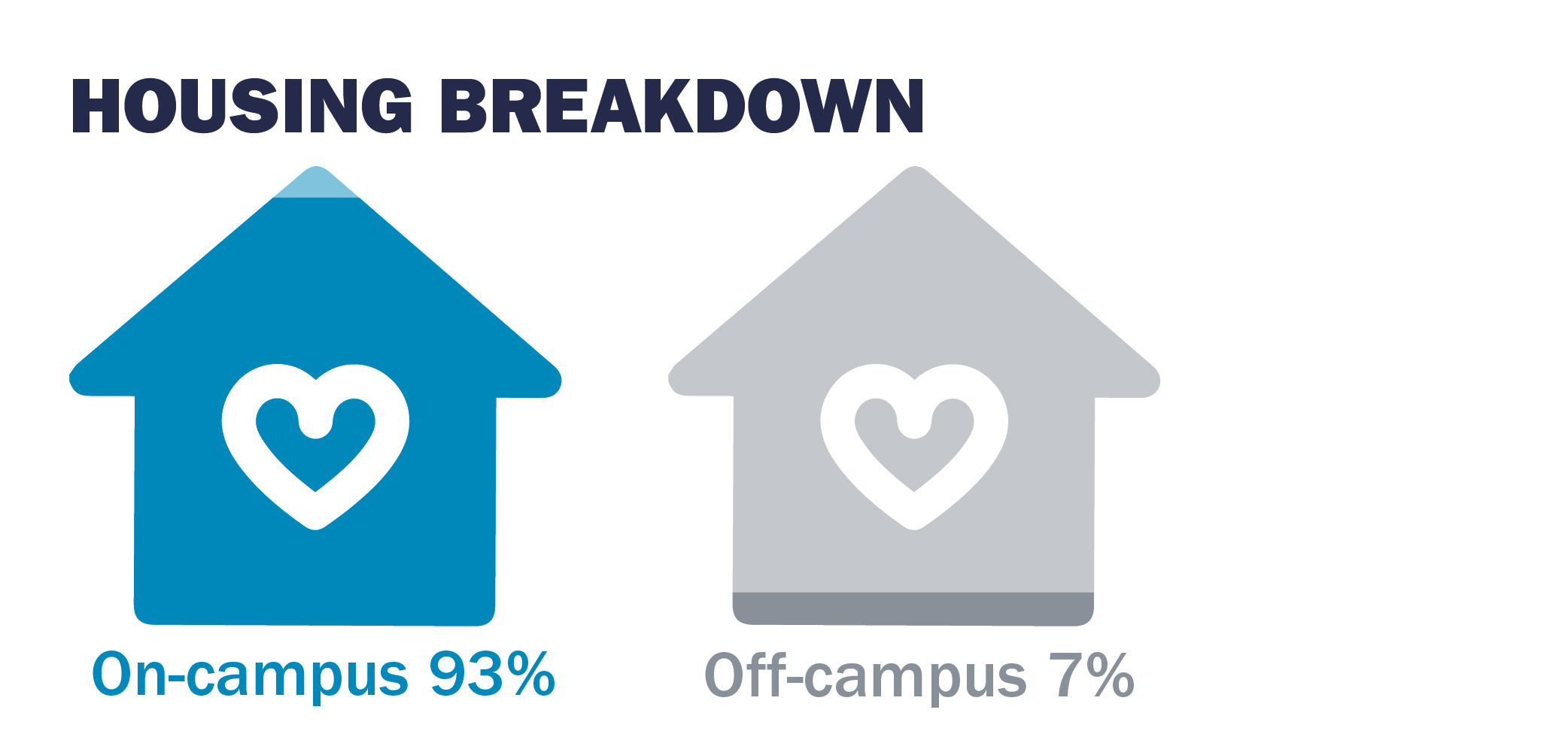 On-campus: 304 (93%)
Off-campus: 24 (7%)
Student Performance
Freshmen graduation within 4 years:  58.8%
Freshmen graduation within 6 years:  64.1%
Graduated summa cum laude: 4
Graduated magna cum laude: 9
Graduated cum laude: 7

Countries Represented
Fall 2021 Census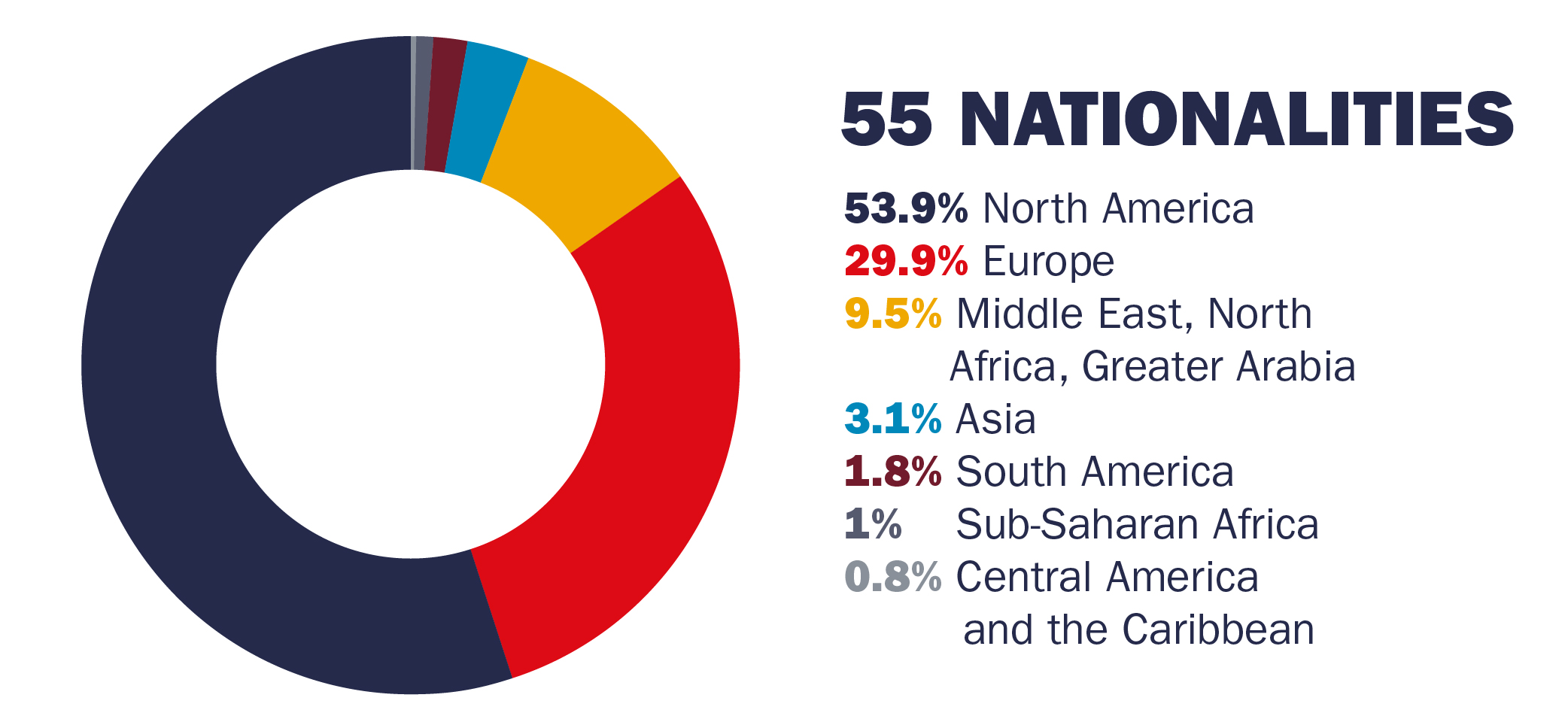 North America (53.9%)
Canada / United States of America / Mexico
Europe (29.9%)
Armenia / Belgium / Bosnia / Bulgaria / Croatia / Denmark / Estonia / France / Georgia / Germany, Greece / Hungary / Italy / Latvia / Norway / Poland / Romania / Russia / Spain / Sweden / Switzerland / The Netherlands / Ukraine / United Kingdom
Middle East, North Africa, and Greater Arabia (9.5%)
Azerbaijan / Iran / Israel / Jordan / Lebanon / Libya / Morocco / Pakistan / Saudi Arabia / Syria / Turkey / United Arab Emirates
Asia (3.1%)
China / India / Kazakhstan / Sri Lanka / Turkmenistan / Vietnam
South America (1.8%)
Argentina / Brazil / Chile / Peru / Venezuela
Sub-Saharan Africa (1.0%)
Cameroon / South Africa
Central America and the Caribbean (0.8%)
Cuba / Guatemala / St.Kitts
N.B. Students with dual nationality are counted twice in the percentage calculation.
Student Outcomes and Alumni Network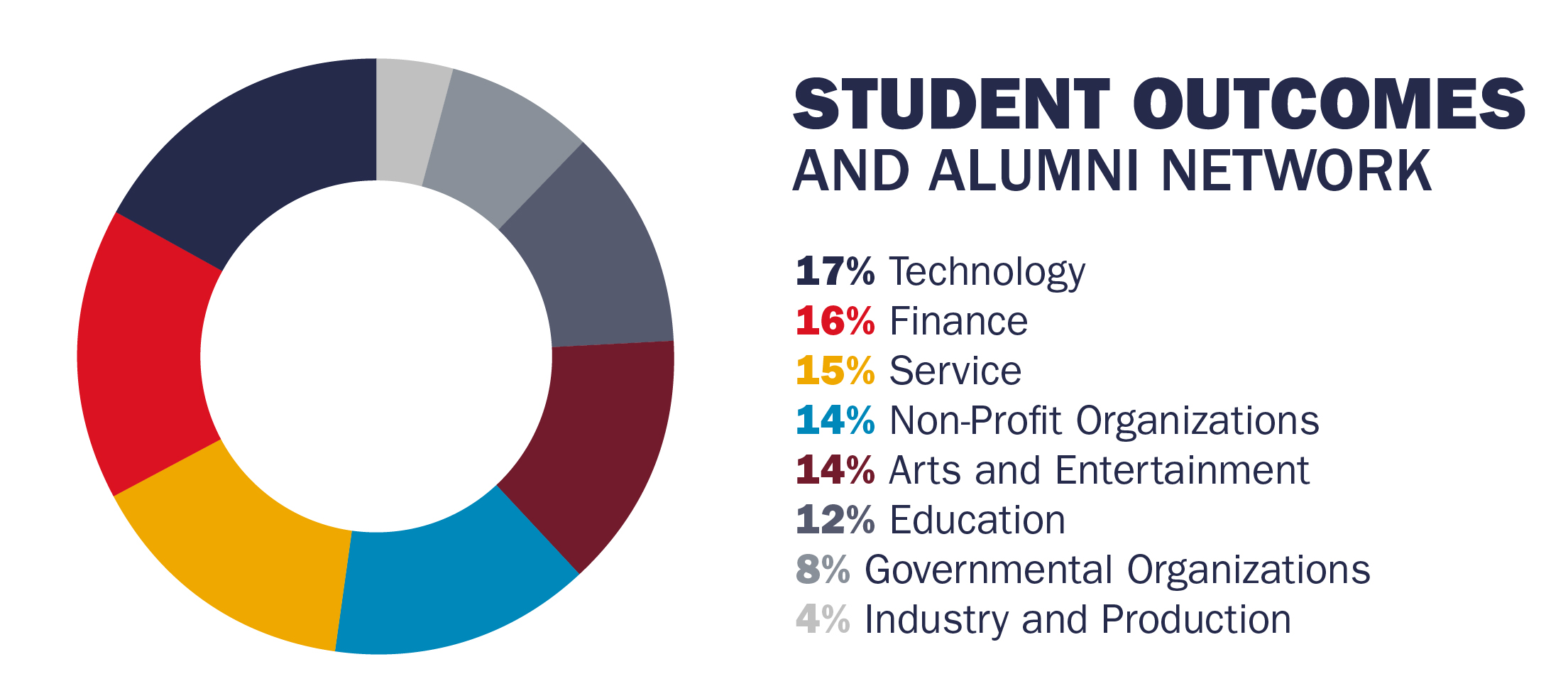 Franklin University Switzerland graduates obtained full-time employment
75% 0-6 months after graduation
95% 0-12 months after graduation
Employers that have hired recent Franklin graduates
Al Faridah Publications / Arlen Group / Barclays PLC / Bloomberg LP / BMW / Boston Children's Hospital / British Embassy / Dalma Capital Ltd. / Deloitte / Ernst & Young / Evernote / Fidelity Investments / Google / Hodgman Capital Partners / Houston Ind. School District / Human Rights Campaign / IBM / Leighton Broadcasting / Loro Piana / Milieu Law and Policy Consulting / Oasis500 / Peace Corps / Prince's Charity for Sustainable Development (UK) / Responsible Medial / Saudi Sanabel Company / US Department of State
Positions held by graduates within 1-3 years of graduation*
Account Manager / Analyst / CEO/CFO / Clinical Researcher / Communications Manager / Financial Consultant / Coordinator of Fundraising and Special Events / Director of Women's Economic Empowerment / Financial Advisor / Global Health Specialist / Marketing Officer / Project Coordinator / Tax Consultant
*Source: Survey of graduates from the Franklin classes of 2011, 2012 and 2013
Postgraduate university destinations (Masters/PhD)
Bocconi University / Boston University / Brandeis University / Columbia University / Diplomatic Academy, Vienna / ETH, Zurich / Franklin University Switzerland / Georgetown University / George Washington University / Harvard University / Hebrew University Jerusalem / IDC in Herzlia Israel / Johns Hopkins University / London School of Economics / McGill University / Moscow State University / New York University / Oxford University / San Diego State University / Simon Fraser University / Stanford University / Trinity University (Ireland) / Université de la Sorbonne / University College London / University of Illinois / University of Miami / University of San Diego / University of Southern California / University of St. Gallen / University of Texas at Austin / University of Waterloo / Woodrow Wilson International Center for Scholars