Don't just think outside the box. Go see what's out there.
Students choose Franklin because they are looking for a more challenging kind of educational experience. Franklin students not only learn in the classroom, library and auditorium, but they learn while buying groceries, riding the train and making new friends. For most Franklin students, every day brings an opportunity for understanding something new about an unfamiliar language, cuisine or social norm.
Switzerland is the perfect place to have that kind of cross-cultural experience. It is a country that speaks multiple languages and has successfully bridged gaps among the cultural differences that make up its population. It is safe, clean, organized, and on time. Those characteristics come at a cost, and while it is not an inexpensive place to live, it is the kind of place that parents can feel comfortable about.
Franklin's housing provides students with privacy and autonomy, and students quickly learn to manage on a budget and, while university meal plans are offered, they often enjoy learning to cook for themselves in their own kitchens. They also soon speak enough Italian to shop, buy tickets and ask directions in Lugano. It doesn't take long for Franklin students to feel comfortable in an international setting, and it's no surprise that many graduates go on to work in positions that are globally-oriented.
Being successful is making choices.
Most Franklin graduates go on to become successful in their fields. Among them there are consulate officials, heads of startups, product developers, international marketers, artists, and NGO directors. We believe that direct exposure to people and places of different cultures gives our graduates an edge as they forge new career paths, but more importantly, we believe that a Franklin education is an experience that builds character, independence and the ability to adapt to new situations.
Franklin students learn to be confident about their choices and to trust their curiosity. We measure our graduates' success by their ability to lead interesting lives and to choose rewarding careers. Accepting the challenge of the Franklin experience is the first step on a path that you will define for yourself through critical thinking, problem-solving and decision-making. We don't pretend to know where you will go or how far, but we know that you will choose how to get there.
Explore your interests.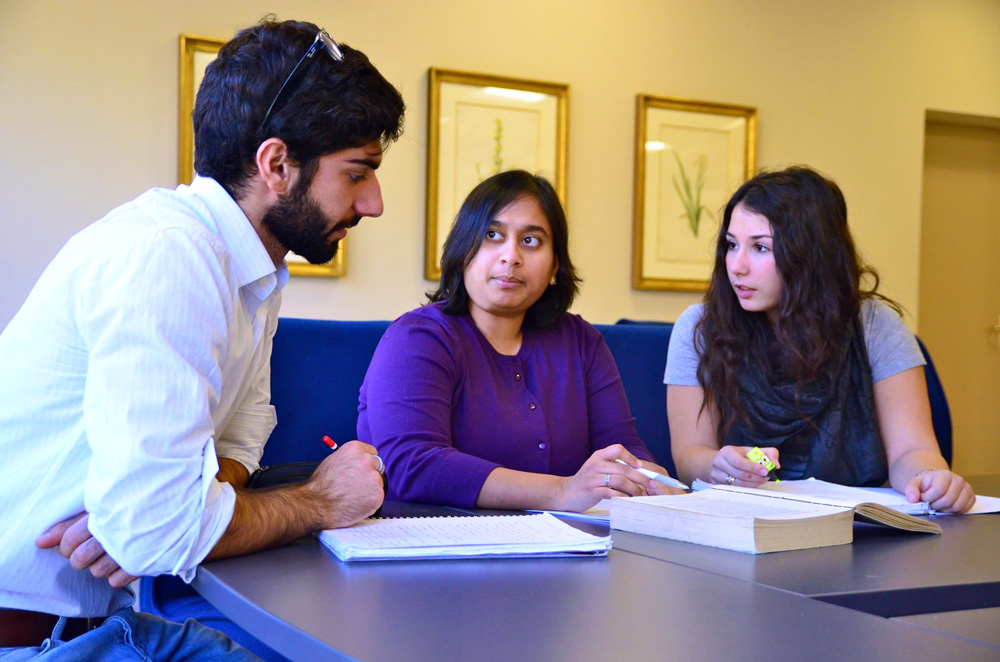 At Franklin, we offer a unique set of academic opportunities, starting with our signature program Academic Travel. Studying in a new country for two weeks every semester isn't the only thing that sets us apart, though. Compared to other international schools, at Franklin you will take more courses in a wider array of subjects. You will see more of the world and will have more opportunity in terms of Majors, Minors and customizing your study path. Compared to other American schools, our core curriculum has a much stronger focus on language and interdisciplinary study, while our international Faculty and student body provides an immersive environment of cross-cultural perspectives that makes every moment spent studying or relaxing on campus into a learning experience. What's more, Franklin offers opportunities for honors students, for students that may need some additional preparation, and for displaced persons needing additional support to begin or continue university study. Choosing Franklin means making the most of your international university experience.