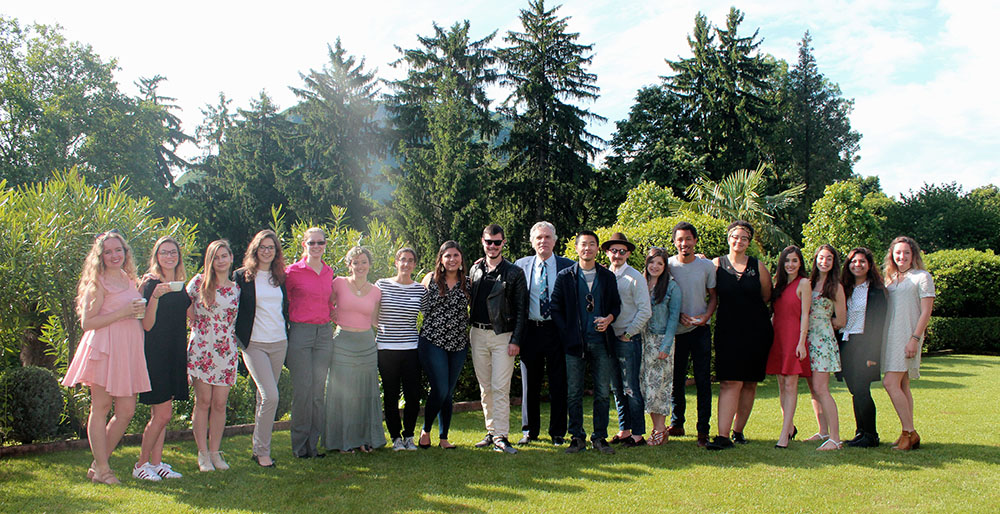 You've made a big decision…
and a rewarding one.
"Are you ready? You are about to join a vibrant international community that starts in Switzerland and extends to over 100 countries throughout the world. You have the support of this community to make sure you start right and design your Franklin experience to match your personal and academic goals. With the encouragement and guidance of our professors and staff, I have seen students thrive personally and professionally as they grow to become confident young adults. Franklin is a dynamic and multicultural community of scholars, administrators, leaders, and travelers, and my door is always open to you. Whether you are here undertaking your bachelor's or master's degree or as part of a study abroad program, I am sure that you will soon call Franklin home."
Dr. Deborah Knaust, Dean of Student Life and Engagement
We look forward to welcoming you to Franklin University Switzerland and want to make sure you have everything you need to prepare for the experience.
Undergraduate students are greeted by Orientation Mentors who will show you around campus and help get you off to a strong start.
During Orientation, you will meet your academic advisor, a faculty member who leads your First-Year Seminar. You will also have an Academic Mentor, a third or fourth-year student who participates in your First-Year Seminar and will give you tips on academic resources and how to settle into life in Switzerland.
Graduate students are given full independence and can access student services as needed.
Read the Get Ready pages for important information on how you can prepare for joining us at Franklin. If you still have questions, email us at info@fus.edu - we are happy to help.