Sharpen your skills. Become a responsible leader: choose your international and interdisciplinary Master of Science in International Management (MSIM) degree:
Structure of the Master Programs
Fall Semester: Core courses
During this term students will learn leadership and management in a participative and collaborative setting. The pace of this term is intense, and the experience provides the foundation for transformation. At the end of the term students will begin to be empowered as change agents. Faculty and instructors, many who are pioneers in their spheres of competence, share their expertise with students.
 Spring Semester: Concentration specialization and Individual Learning Journey
In the Spring semester, students will be engaging in 11 courses, rooted in International Management, with 5 key common courses and 2 courses per concentration with content that is more specific to each track. These courses are designed and will be taught by Franklin's faculty and partners, coordinated by the Division of Business and Economics.
With the Individual Learning Journey component, students will have the opportunity to build their own learning plan with activities and projects related to their specific concentration, with the support and guidance of the Concentration Coordinators.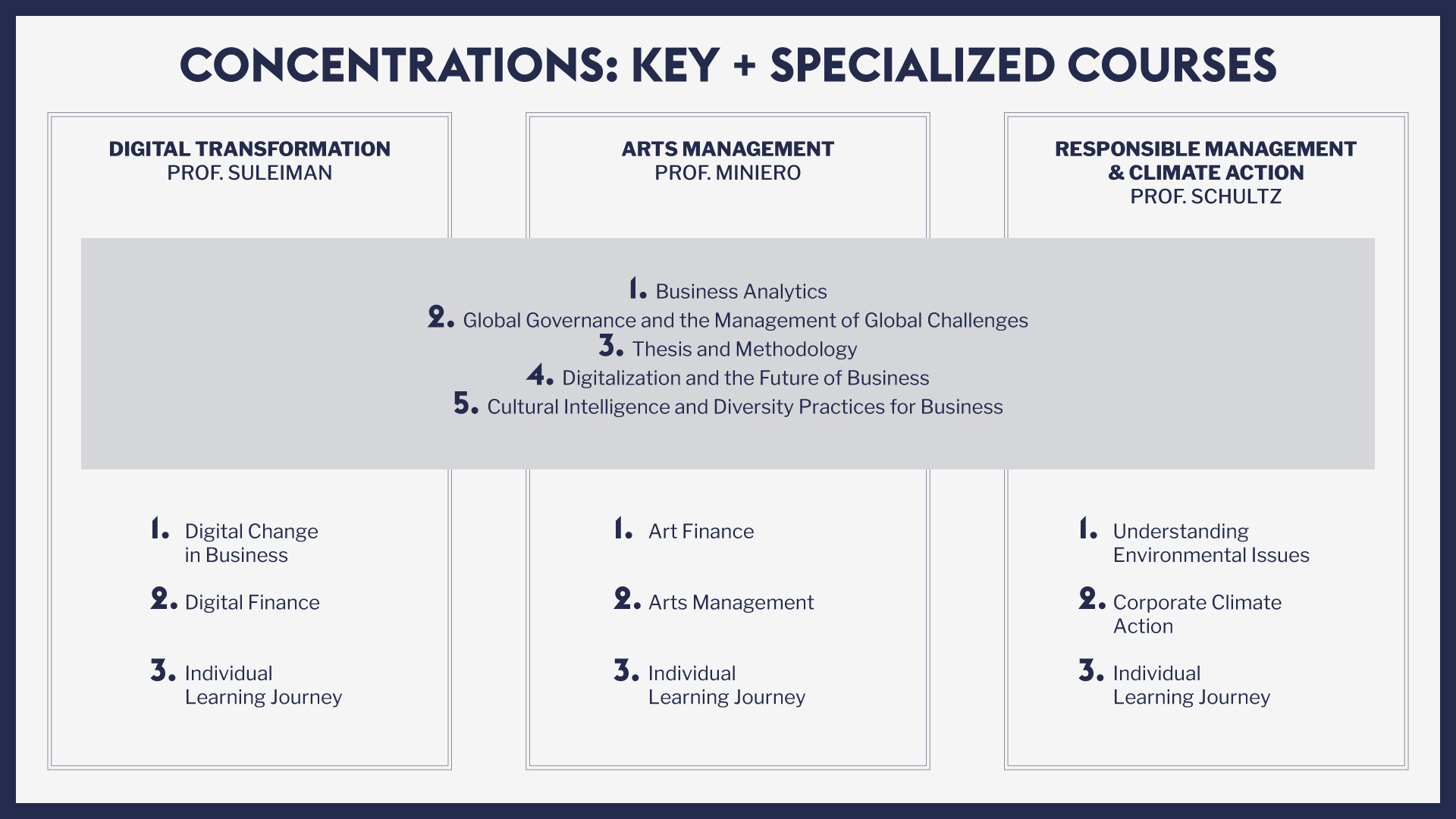 Summer Semester: Practical Experience and Thesis
In this semester, students will deepen their expertise through a six-week practical experience in collaboration with different Franklin's partners, including UNITAR, SDA Bocconi and more. This term will allow students to develop the skills necessary to be competitive in their fields.
Students will also be challenged in writing and present a capstone thesis, to be defended by mid-July, under the supervision of Franklin faculty.