Denise H. Alfeld
Denise Alfeld is a freelance editor with a focus in children's literature and manuscript preparation. Upon graduation from DePauw University in 1989 she became the Director of Creative Services at WPNT-FM Radio in Chicago and went on to join Ogilvy & Mather Advertising Chicago as Account Management Supervisor.
Alfeld has a wealth of knowledge and experience in advertising, fundraising, public relations, event sponsorship and independent school admissions. She has extensive non-profit board experience and currently serves on the boards of the Association Montessori International-USA and The Cobb School, Montessori, where she now serves as Chair of the Board. She also serves on the Board of Directors of the Margaret Elizabeth Stephenson Financial Aid Fund for Montessori teacher training.
In 1988 Alfeld studied for a semester at Franklin, during her junior year at DePauw University, and has since become a committed advocate for international education.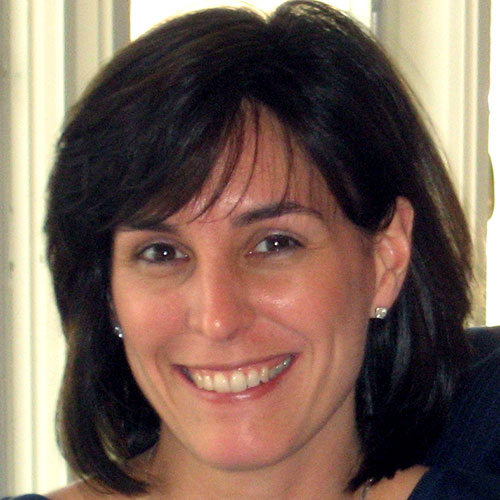 Laurent Belet, Secretary
Laurent Belet is Chair of the Buildings and Grounds Committee for Franklin. Following his graduation from Eltham College in London, he became an experienced trader in financial derivative products.
With his passion for politics and extensive EU, Swiss and British connections, Belet is a well-respected liaison between parliaments and regularly arranges MP visits for host countries.
Residing in Lugano allows him to remain dedicated to the task of ensuring that Franklin provides the highest levels of international education for students, and he is often found engaging with the students, staff and faculty on campus.
With a passionate interest in education, he currently serves on the boards of two educational institutions, sharing his wealth of knowledge for future generations.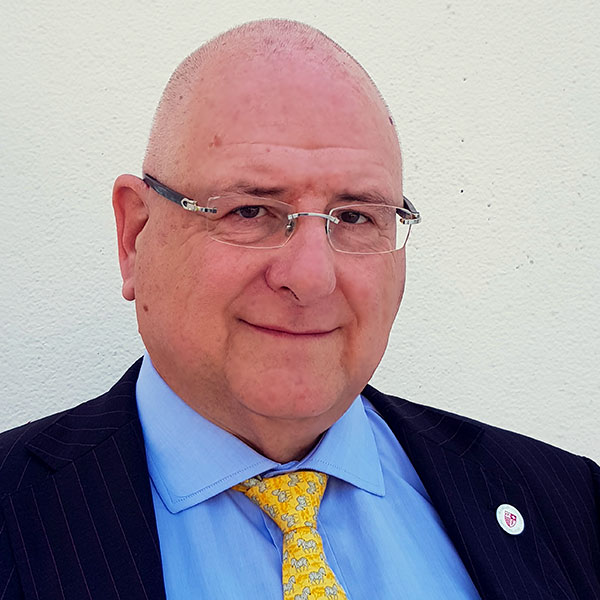 Richard H. Bell, II Trustee Emeritus
Rick Bell is the founder, CEO and Chairman of Harvard Business Services, Inc. in Lewes, Delaware.
He began his career in San Francisco as the first circulation manager of Rolling Stone Magazine. He then went on to create a consulting firm to assist new publications in gaining national distribution. In 1981, he formed Harvard Business Services, Inc. and has built it into a thriving business, serving clients in the U.S. and globally.
Bell was a student of The American School in Switzerland's Post Graduate Program from 1964-65. He has also served on the Board of Directors of the TASIS Schools for five years.
An active alumnus, supporting Franklin as "Class Rep" in the early days, he went on to be elected to the Board of Trustees of Franklin in November 1993. He served as Franklin's Secretary for 20 years, when he was honored to be named 'Trustee Emeritus.'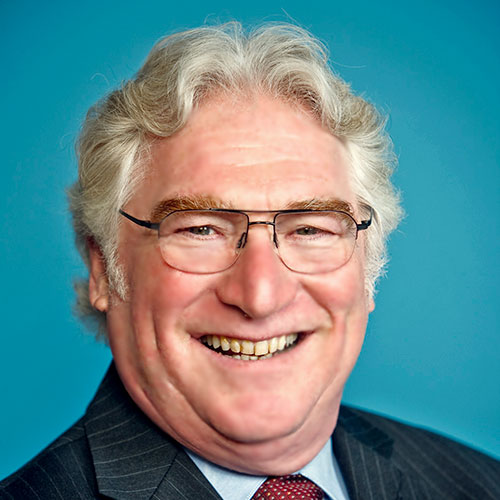 Jennifer Helene Berg
A native of Minnesota, Jennifer Berg graduated from Williams College with a B.A. and earned a Master's degree at Yale University. Intrigued by experiencing national and cultural diversity first hand, she spent her junior year at Franklin University Switzerland. The Franklin opportunity had a great impact on her life and career decisions.
Her career in investment banking spanned 28 years on both sides of the Atlantic, where she performed at a senior level across a worldwide forum. She was a Euro-financier at Merrill Lynch Capital Markets; a Principal at Morgan Stanley (NYC & London) and a Managing Director and Global Product Head at UBS (London).
Appointed to several prestigious positions, she inspired women as a leader in a predominantly male profession. As a champion of talented women in the industry, she co-founded and launched AllBarNone, the first multidisciplinary diversity network in London, adopted globally, and thriving today.
She was appointed to the Franklin Board of Trustees from 1987-1991 and again from 2012 to the present. She contributes her time and expertise on two other boards at the executive level and mentors young professionals in the financial services industry.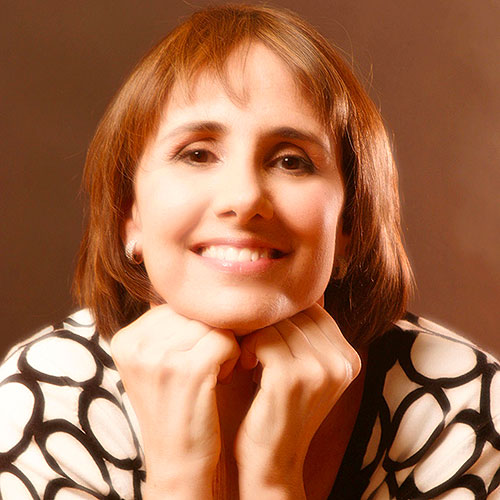 Lusyd W. Doolittle
As one of the first students to attend Franklin (1970-1972) when its doors first opened, Lusyd W. Doolittle is keen to share her knowledge and experience of this prestigious university with her peers and students alike.
Following her graduation from Williams College with a B.A. and Cardozo School of Law with her J.D. degree, she went on to work as clerk for Federal District Judge, Dudley B. Bonsal, of the Southern District of New York and continued to build her career by accepting positions at several New York City law firms including; Patterson, Belknap Webb & Tyler and Reboul, MacMurray, Hewitt, Maynard and Kristol.
Doolittle joined the Board of Trustees of Franklin in 2014. She is a past member of the Board of The Masters School and is also currently serving as a member of the Board of Dobbs Alumnae/i Association.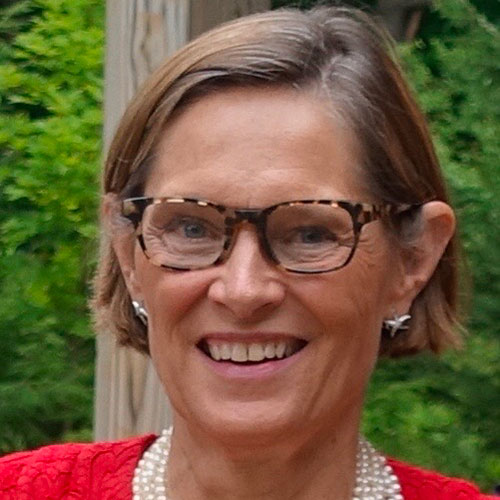 Stanley M. Ellis
Stanley Ellis is Vice President of Calkins Media, a privately-held company. He also serves on the Board of the Calkins Foundation.
Having graduated from Pennsylvania State University in 1979 with a B.S. in Marketing, he went on receive his M.B.A. from The Wharton School of the University of Pennsylvania.
Ellis has served in various leadership roles on the boards of the YMCA of Burlington and Camden Counties, the New Jersey Press Association and the New Jersey Press Foundation, including the Calkins Media Board of Directors as they transitioned from local media firm into a multi-faceted, multi-generational company.
He is a strong proponent of giving back to the community and joined the Franklin Board of Trustees where his three sons studied and graduated.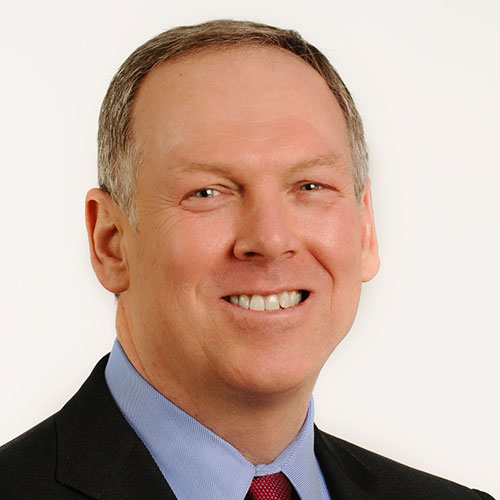 Lucius L. Fowler
Luke Fowler is a principal of Douglass Winthrop Advisors LLC, a wealth management advisory firm based in New York. Following his graduation from Tufts University 1978, he began his professional career at J.P. Morgan where he served 13 years in a number of roles in the investment management, trust and banking departments. Fowler then became chairman and CEO of Northcott Hospitality Int. LLC (NHI), a Minnesota based hospitality and restaurant company, where he founded and developed the AmericInn Lodging franchise of more than 220 hotels. At the same time, he served on the Board of Directors of Fiduciary Trust International for 23 years and was a Vice Chairman of business development, marketing and custody services prior to joining Douglass Winthrop.
As the son of Harry W. Fowler, a founding Board Member of Franklin, he has a long history with Franklin and is proud to serve on the Board of Trustees giving back to the students, staff and faculty while maintaining and strengthening its legacy for future generations.
Fowler also serves on the board of directors of Visions Services for the Blind and Visually Impaired in New York, Triform in Hudson, New York, and the Island Community Center and the Friends of the Fishers Island Theater on Fishers Island, New York.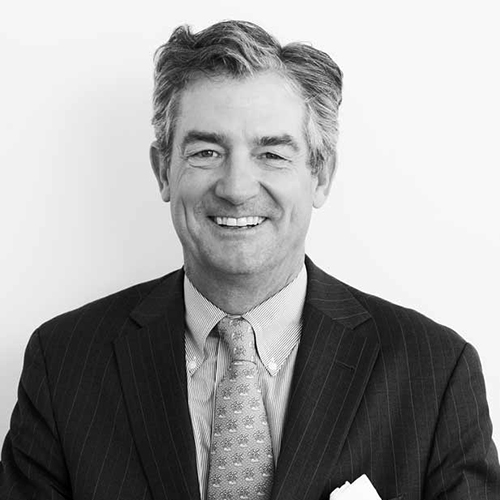 Kim Hildebrant, Chairman
A native of Denmark, Kim Hildebrant has lived in Lugano for over 25 years, and is currently the President of Anchorage Group PLC, a global consultancy with offices in London & Zurich.
Hildebrant graduated from Franklin University Switzerland in 1990 with a B.A. in International Relations, and then went on to forge a career in the Royal Danish Ministry of Foreign Affairs in Copenhagen. He has traveled extensively living and working on every continent, where the cultural skills acquired while at Franklin, came in useful in understanding and appreciating the diverse nature of our multicultural world.
He returned to Franklin to serve in the role as Chair of the Board of Trustees for Franklin to give back to its staff, faculty and students. His experience and knowledge of an international education and career is invaluable in ensuring Franklin remains a leader in innovation, vision and connectivity with our global peers.
Hildebrant is also the Chair of CMC Cybersecurity & Management Challenges Symposiums, which take place annually at Franklin.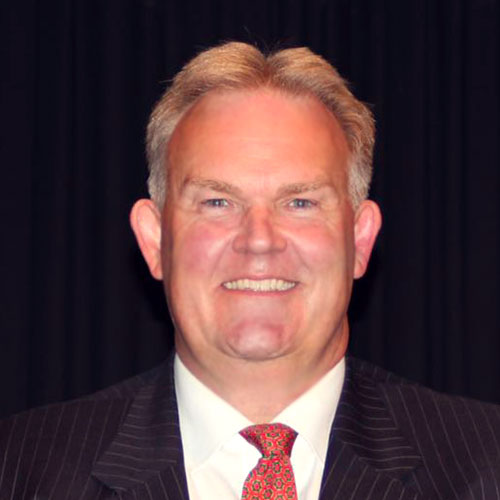 Deirdre Kinney-Brennan
Deirdre Kinney-Brennan is an Emmy award winning decorator for television, film and theatre. Her passion for wildlife and conservation led her to form Castletown Productions in 2004; making films about rare and endangered species. Most recently she partnered with The Ocean Foundation to make the film Atlantic Salmon - Lost at Sea, aimed at raising awareness about the alarming decline of the species.
She is a member of the Explorers Club and a juror and board member of the New York Wild Film Festival.
Kinney-Brennan studied at Franklin University Switzerland from 1978-1982 and graduated from Sarah Lawrence College. She was appointed member of the Board of Trustees in 1995 and is also a member of the Alumni Council.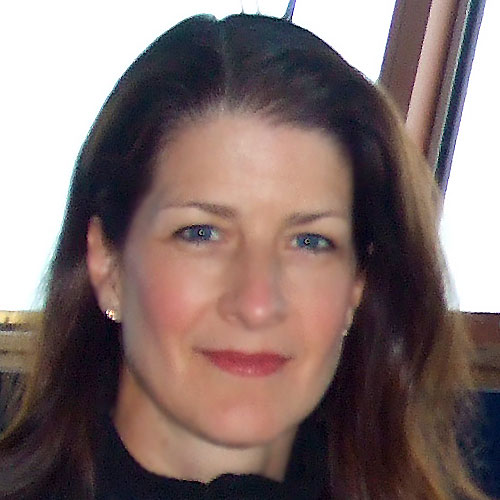 Paul C. Lowerre
With a career in the financial sector spanning over 30 years, Paul Lowerre is currently the Senior Vice President of Wealth Management at UBS in New York.
While studying at Marymount Manhattan College in New York, where he graduated in 1981, Lowerre chose to take an Academic Year at Franklin University Switzerland in 1975. This experience provided him with an understanding of the global financial world and all its complexities.
Lowerre returned to become a Trustee of Franklin in 1995 and served as Chair of the Board from 2000 to 2010. In 2010 he received his Doctorate of Humane Letters, Honoris Causa, from Franklin.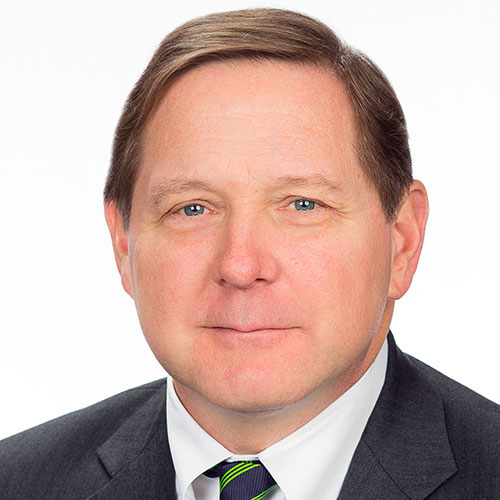 Kevin W. McNeely
Kevin McNeely's winter semester at Franklin in 1973 had profound impact on him while he was a sophomore at Claremont Men's College, and reinforced his love of travel and the enjoyment he derives from experiencing life and education in a multicultural environment.
After graduating in 1975, McNeely headed to New York City to work in the banking industry and subsequently as a producer for ESPN. His passion for good food and wine led him to ultimately move to Sonoma, California, where he currently resides and where he is one of the original founders of the Sonoma International Film Festival. The 2018 festival program included fellow trustee, Deirdre Brennan's award winning film, Atlantic Salmon - Lost At Sea.
Because of the impact of his experience at Franklin, he has since returned to serve on the Board of Trustees and is determined to help Franklin continue to develop as a top university where students become receptive to the challenges of today's global world while developing the skills and knowledge needed to succeed.
Fulvio Pelli
Born, raised and currently residing in Lugano, Fulvio Pelli is a practicing lawyer and notary public. His passion for politics has been the foundation of his career and life in Switzerland.
Following his studies for a Doctorate Degree in Juridical Science from the University of Zürich, he was a substitute for the general attorney in the Canton of Ticino. He then went on to work with his father in the family's law firm.
Pelli developed his broad and in-depth knowledge of Swiss politics during the 19 years he spent as a member of the Swiss Parliament serving as National Councilor. During this period, he was also President of the Liberal parliamentary group in Bern and the President of the Swiss liberal party.
More recently Pelli was the President of the Banca dello Stato del Cantone Ticino and served on the board for several foundations and companies in Ticino, Switzerland.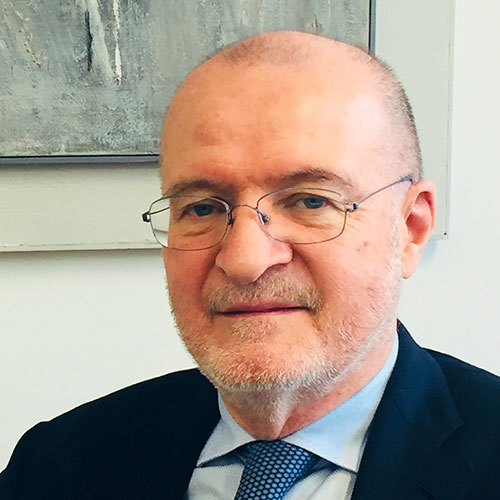 Jeffrey Reimer
Jeffrey Reimer is currently the Chair of the Chemical and Biomolecular Engineering Department, the C. Judson King Endowed Professor and the Warren and Katharine Schlinger Distinguished Professor at UC Berkeley.
He is the recipient of the UC Berkeley Distinguished Teaching Award, the highest award bestowed on faculty for their teaching.
In addition to nearly 200 research publications, he is the co-author of 'Chemical Engineering Design and Analysis' (Cambridge University Press, 1998), and of 'Carbon Capture and Sequestration' (World Scientific Press, 2013).
With paternal connections to Franklin, Reimer currently serves on the Board of Trustees, offering his knowledge and experience of an innovative and visionary education.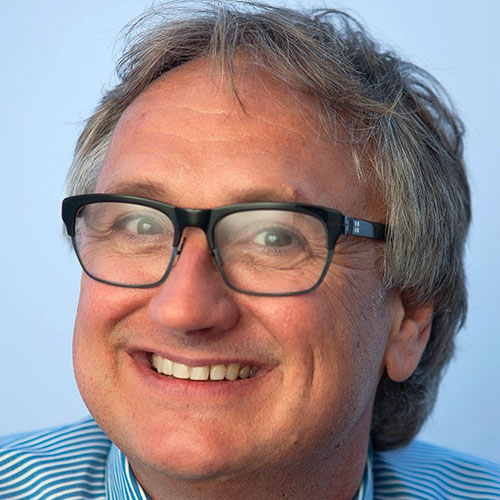 Philip Renaud
A Canadian citizen living in Milan, Italy, Philip Renaud works for TNG Corporation, a Renaud family office. He is also director at Redecam Group, a leader in air pollution control solutions based in Milan, as well as a director at Sierra Metals, a mid-tier precious and base metals producer in Latin America. 
Renaud contributes his time to various other organizations including the International Board of Massachusetts General Hospital in Boston and JamesSuckling.com, and he is Chairman of the Board of Directors of Kane Biotech Inc. based in Winnipeg, Manitoba.
Renaud's eagerness to explore an international education was realised when he graduated from Franklin in 1995. Following his father, Richard Renaud, who served on the Board of Trustees at Franklin University Switzerland from 1995 to 2003, Philip Renaud was appointed to the Board of Trustees in 2003. He continues today inspiring others by giving his time, knowledge and experience.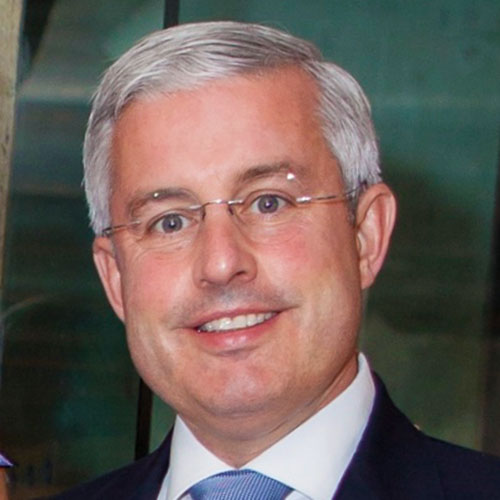 Christopher Scholz
Christopher Scholz graduated from Franklin in 1976 with an Associate of Arts degree. He went on to earn a Bachelor of Science Foreign Service degree from the School of Foreign Service at Georgetown University and later received his Master of Architecture degree from the Graduate School of Architecture and Planning at Columbia University. He is a Registered Architect.
Scholz has directed his award winning architecture and design firm with his wife and partner Ines Elskop since 1992. Based in New York City, Elskop Scholz' portfolio includes commissions in institutional, commercial and residential architecture and in interior and industrial design with works in the United States, Europe and China. He joined the Franklin University Switzerland Board of Trustees in 2016 and also serves on the Council of the Snite Museum of Art at the University of Notre Dame and as a Trustee of the Hudson Valley Chamber Music Circle.
Having lived in both the United States and Switzerland and as a fluent speaker of several languages, Scholz is passionate about the importance of fostering an international vision in young people and of providing them with the tools to operate successfully in the global context.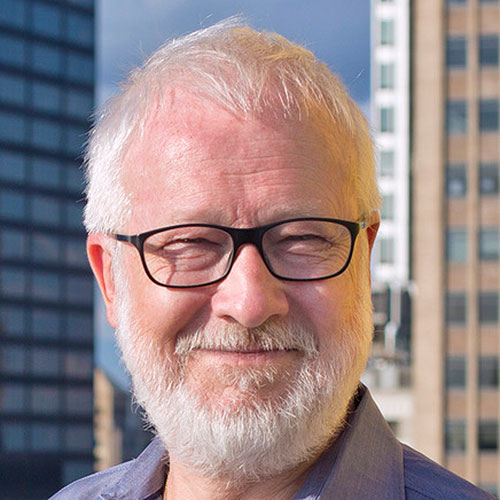 John Read Taylor, Trustee Emeritus
John Taylor attended Franklin from 1960 to 1961. He went on to receive an A.B. from Princeton University and a Ph.D. in political science.
He is a leading expert in the management of foreign exchange and a pioneer in the analysis of cyclicality of foreign exchange and interest rate markets. More recently, he was founder, chairman, chief executive officer, and chief investment officer of FX Concepts, Inc., a global currency hedge fund established in 1981 that manages currencies for institutional investors through overlay and absolute return strategies.
Taylor has served as a member of the Franklin Board of Trustees since 1973 and was formerly Chairman from 1979 to 1991 and Vice Chairman from 1976 to 1979. 
Pascal F. Tone
Pat Tone is one of the five founding members of Franklin University Switzerland. Opening its doors in 1969, he and his peers' vision was to provide a multicultural experience while attaining educational excellence.
Tone understood the importance of a good education and excelled at the University of North Carolina and Columbia University in Manhattan where he received a M.A. in Education. He went on to attend MIT in Boston where he became a Fellow at the Sloan School of Management receiving an M.S. in Management.
He served as Franklin's first President, and his inherent passion for students, staff and faculty was rewarded when the college was recognized as Franklin University Switzerland with full accreditation in both Switzerland and the United States.
Tone was Chairman of the Board of Trustees from 2010 until 2017 and remains a tireless advocate for educational excellence. One of his proudest moments was receiving an honorary doctorate from Franklin University Switzerland in 2015.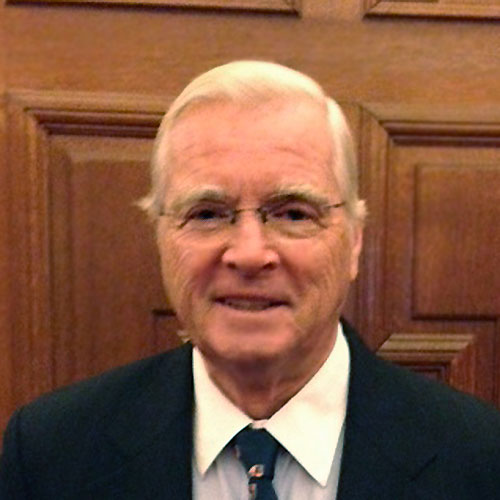 Jay Tucker, Treasurer
Jay Tucker is the COO at George Weiss Associates (Weiss Multi-Strategy Advisers LLC).
Graduating with a B.A. from George Washington University and an A.A. from Franklin, Tucker went on to build his prestigious career working for finance firms including Credit Suisse First Boston, Dean Witter, Caxton and Troubh Partners. Prior to joining George Weiss Associates, Tucker worked for 10 years at Eastwind Capital, his own asset management firm.
Returning to his roots, he is delighted to serve as a current member on the Board of Trustees at Franklin. He has also served as board member of the Financial Index Exchange, the Currency Committee of the Chicago Mercantile Exchange and the Real Estate Finance Alliance at George Washington University.
Keen to give back, he is also an active participant in The Disability Opportunity Fund, a non-profit providing housing loans and advice to parents of children with disabilities.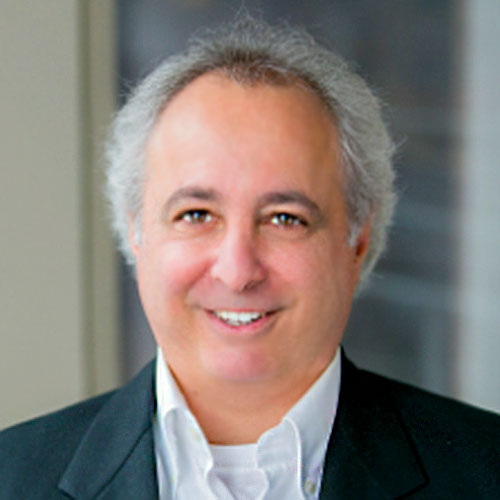 Cabell Goolsby West
Cabell Goolsby West graduated from The American School in Switzerland's Post Graduate Program in 1965. She graduated Cum Laude with a B.S. from the Virginia Commonwealth University and holds an undergraduate degree from St. Catherine's School.
Her passion for retail has made her a world traveler. Her knowledge and experience of cultures, customs and traditions has developed throughout her career as she explored every corner of the earth. In a career spanning over 20 years she has worked as a buyer for some of the biggest brand names including Macy's Department Store.
She was the former President of the Garden Club of Virginia, The Woman's Club, Tuckahoe Garden Club, the Sacred Heart Center and the Jenkins Foundation. She has also made a valued contribution to her community and its future generations by working with numerous schools and institutions.