If you are looking for a transformative, international and rigorous academic experience, but are not sure you want to commit to a full degree program — or if you simply want to take a year to learn and explore, the Franklin Gap Year Program makes this possible.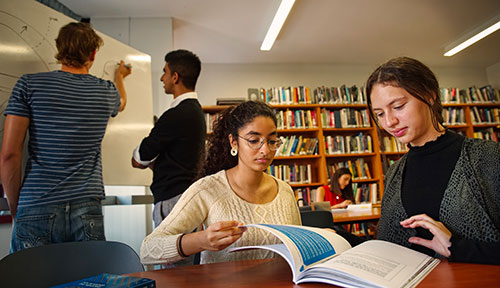 You can study at Franklin for a semester or a full academic year, and start either fall or spring semester. If you are a recent high school graduate, you can participate in the Core Curriculum and first year program, and take a variety of courses in one of our sixteen majors. Also, not only do you get to live in Lugano, Switzerland, a beautiful city and a great home base for exploring Europe, our Academic Travel program lets you study a topic specific to another country every semester and travel there for a first-hand learning experience. Because Franklin is accredited both in the U.S. and in Switzerland, you can be sure that your classes have a high likelihood to transfer to another university, should you decide to continue your Bachelor's degree elsewhere.
The program is flexible, and we can custom design a program to fit your needs. Whether you choose to focus your experience on improving language proficiency, getting a start on an academic career in a highly supportive environment or just simply trying something new, Franklin's academics, cultural activities, and travel opportunities provide a meaningful way to spend your gap year. You will return home better prepared for your future, with lasting memories, new skills and new perspectives.