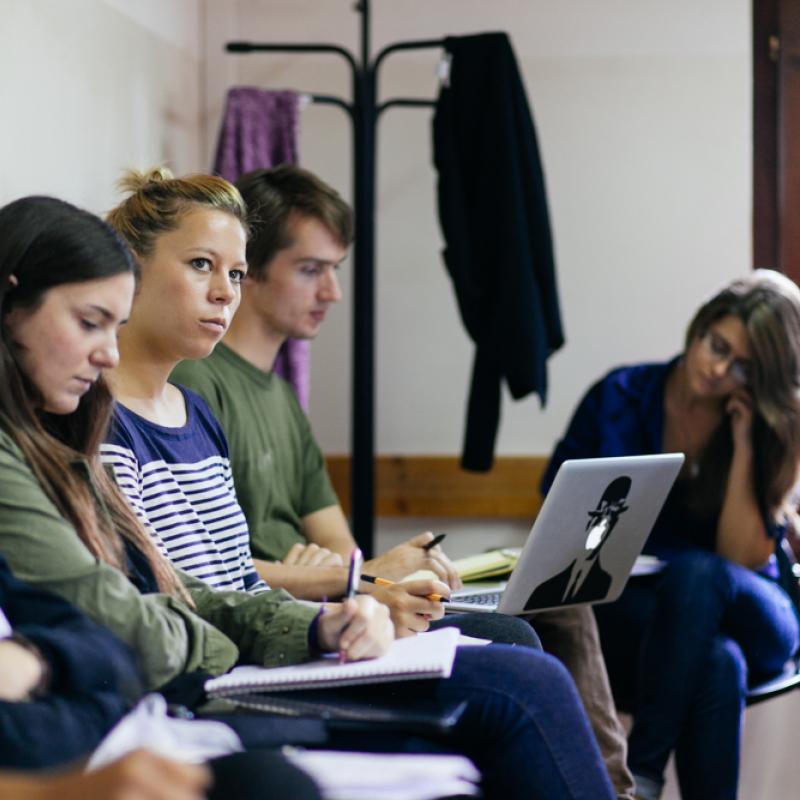 Unsure about travel to Lugano? Take advantage of our hybrid model.
Franklin is resilient and committed to its mission of educating responsible global leaders, and is tailoring its programs to support students during Covid-19. The Fall 2020 semester is planned to begin in August as scheduled. Our new hybrid learning model will make it possible for students to study remotely if necessary at the start of the term. Information regarding staggered start dates will be communicated in the coming weeks.
Your education is one of the most important investments you can make.
As a dually-accredited US and Swiss institution, we operate a dual currency system, accepting payments in US Dollars or Swiss Francs. Your tuition costs and the currency you use to make payments are based on your citizenship. See the three categories below for details.
Franklin also offers a variety of options to help you invest in your future. Our scholarships, programs and payment plans make attending Franklin possible for students from all backgrounds. For more information on the financial support available to study at Franklin, see Scholarship and Financial Aid Opportunities.
Franklin is a member of the Tuition Exchange program. For more information contact the Office of Admissions.
US Citizens / Permanent Residents and Canadian Citizens
Tuition and Fees in US Dollars (USD)  
Swiss/EU/EEA Citizens
Tuition and Fees in Swiss Francs (CHF)
All Other Nationalities