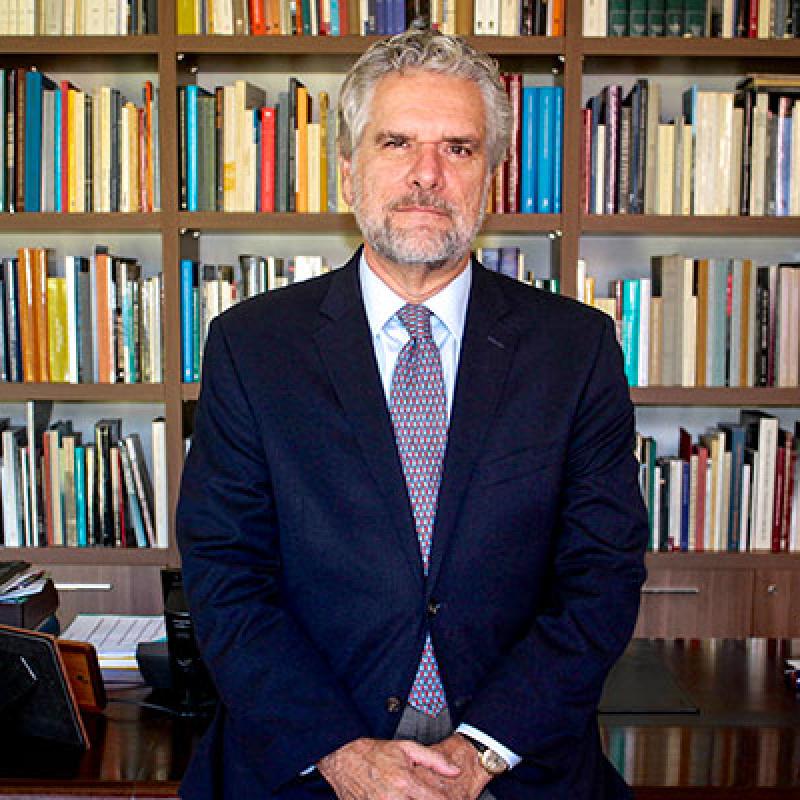 P. Gregory Warden is the fourth President of Franklin University Switzerland.
He previously taught at Bowdoin College, the University of Pennsylvania, and SMU, where he was University Distinguished Professor, Meadows Foundation Distinguished Teaching Professor, and Altshuler Distinguished Teaching Professor.
Warden is the Executive Editor of Etruscan Studies, a trustee of the Etruscan Foundation, Consulting Scholar at the University of Pennsylvania Museum of Archaeology, and an elected member of the Istituto di Studi Etruschi e Italici.
He is also the founder and Principal Investigator of the Mugello Valley Archaeological Project, which since 1995 has trained students from over 70 universities and includes scholars from seven countries. The project's discoveries have been featured in the New York Times, the International Herald Tribune, in the European media, as well as on CNN, Reuters and the Discovery Channel.
In 2012 the Republic of Italy awarded President Warden the title of Cavaliere of the Order of Italian Solidarity for his sustained contributions to Italian culture.
Contact President Greg Warden by emailing gwarden@fus.edu.