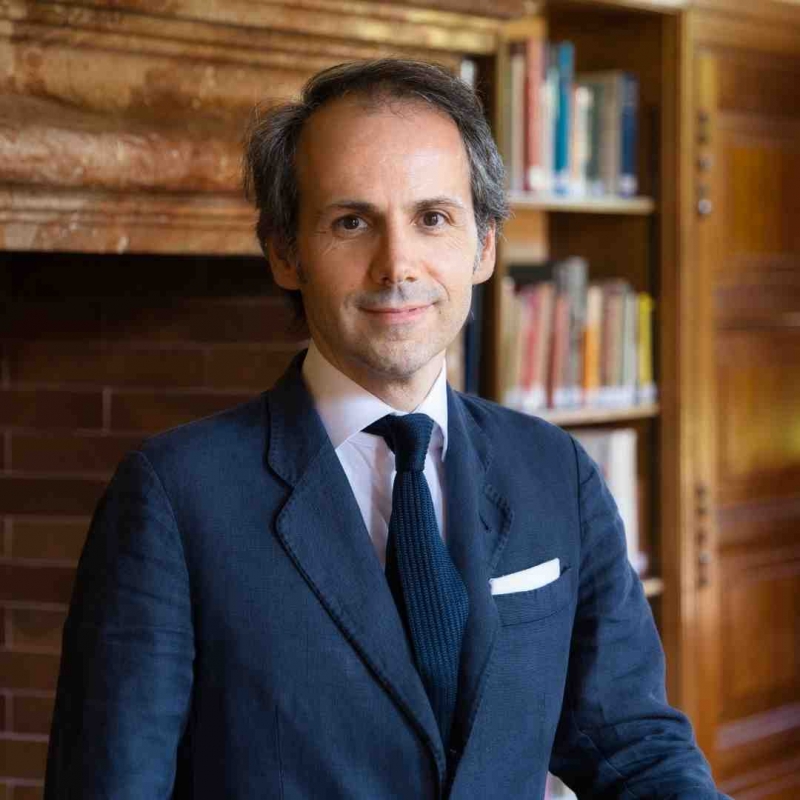 Samuel Martín-Barbero: Franklin University Switzerland's 5th President.
"It is difficult to put into words what being Franklin University Switzerland's next president means to me. I feel humbled and privileged in equal measure, and am thrilled to put to service not only my cross-cultural higher education understanding and leadership experience, but also my undivided devotion to the liberal arts and sciences approach to teaching, learning, researching and citizenship. I will commit my full heart and dedication to the values and mission of this outstanding institution."

Sorengo, August 2022
Dr. Martín-Barbero is an international higher Education Leader, Administrator and Academic Innovator, with a keen appreciation for interdisciplinarity, intrapreneurship and internationalization across different institutional models, including college/liberal arts, and business school, and research universities.
Prior to his current position, he was a Presidential Distinguished Fellow & Academic Innovation Fellow at the University of Miami, in the United States. Previously, he served as President/Rector and Faculty Member at the University Camilo José Cela, in Spain. Dr. Martín-Barbero has also held notable senior executive, entrepreneurial and academic roles at IE University and IE Business School, as Founding Dean and Professor at IE School of Communication, Secretary General of the International Advisory Board at IE University and Associate Dean at IE Business School.
Our new president at Franklin University Switzerland, has been for more than a decade actively engaged with several advisory groups at the World Economic Forum (WEF), in Switzerland: Informed Societies, Knowledge-Universities and the Latin America Region. In terms of industry experience, he has also worked in the past as a project manager at the E-learning division of Telefonica Group and has been trained as a newsmedia reporter in the Culture and Society Section at Prisa Group (El País, Cadena Ser and Canal Plus).
Dr. Martín-Barbero has many recognitions, including the Top 100 Economic Leaders of Tomorrow (Institut Choiseul, in France), and the International Leadership Program by the US Department of State. He is also the author of important publications in university transformation, internationalization, social committment, and academic innovation on specialized media and academic journals. He speaks English, Spanish, Italian, and French. Among his personal interests are traveling, music, and outdoor sports.
You can contact the Office of the President by emailing president@fus.edu.