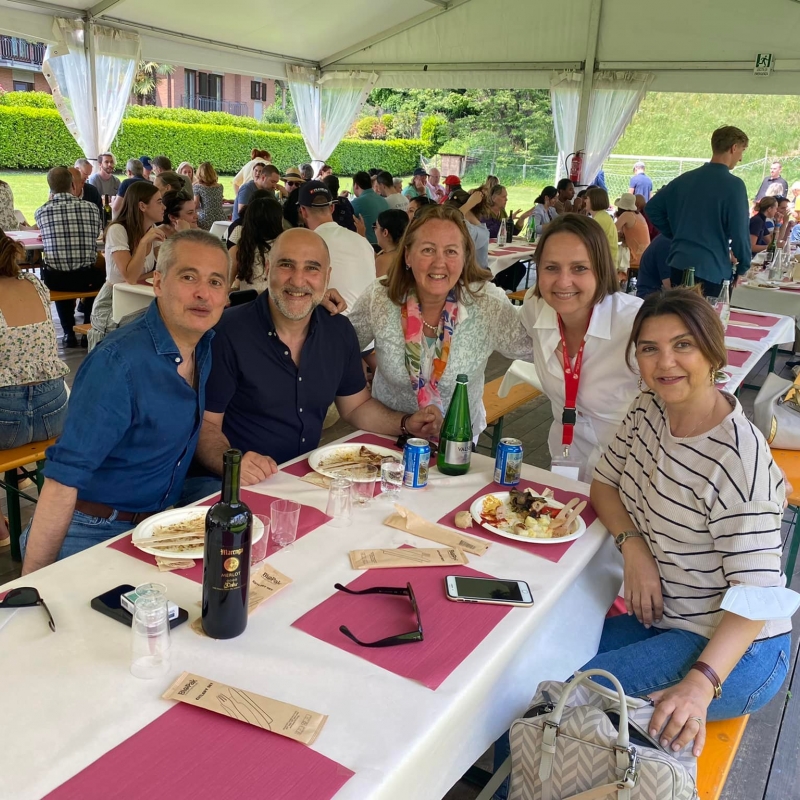 Thank you for helping to make Alumni Weekend 2022 a success!
More than 150 alumni and nearly 250 people reunited, reconnected, and reminisced during Franklin's 2022 Alumni Weekend in Lugano. Alumni and friends had a chance to tour the New Building, enjoy a beautiful Alumni Cruise on Lake Lugano, sample the amazing food at Franklin during the Alumni BBQ, tour the current campus with current students, hike to the top of San Sal, celebrate our newest alumni at Commencement, and so much more.
We hope to see you in 2025 for the 55th Anniversary celebration and the Global Alumni Reunion. 
Here are some great ways to keep connected with Franklin:
Franklin's large and global community of successful Alumni — entrepreneurs, researchers, policymakers, and above all, leaders — have helped to shape the world we know today. Many of them remain deeply involved in the life of the university. They volunteer, serve on boards, follow regional alumni clubs, and generously support Franklin's students, faculty, and staff. As individuals, their contributions are extraordinary. As a community, their impact is substantial.
Gallery