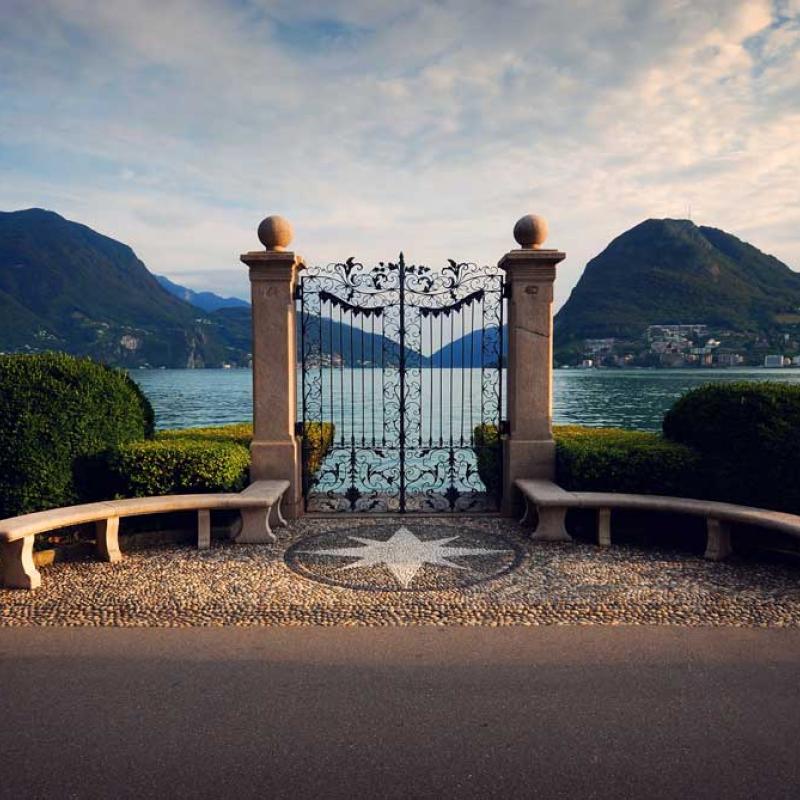 Franklin University Switzerland is a twenty-minute walk from the heart of Lugano, where rail and airlines connect to all of Europe – choose your favorite means of transport to get here!
Air Travel
Easy connections from Milan airports – Malpensa or Linate – and Zurich. Since many international flights arrive in Zurich and Milan, you can make bus or train connections from either of the two cities to Lugano.
Train Travel (SBB CFF FFS)
Travel by train to Lugano and arrive in the center of town. From Zurich, trains run directly from the airport to Lugano, and the duration of the trip is about 3 hours. 
Car
Coming from Milan: take the Laghi A9 motorway, direction 'Como-San Gottardo' or the A8 motorway, direction 'Varese-Stabio-Gaggiolo'. Exit: Lugano Sud.Coming from Zurich: take the A2 motorway, direction 'San Gottardo-Chiasso-Italy'. Exit: Lugano Nord.
Please remember that to drive on Swiss motorways it is necessary to be equipped with a motorway sticker, to be affixed on the car windshield. It costs 40CHF (valid from Jan. to Dec.) and can be purchased at Swiss post offices, petrol stations, Touring Club offices (TCS) or directly at customs when you enter the country.
Limo Service
For information on limousine service to and from Milan, consult EC Limousine Service.
For more accommodation options, travel and activities in and around Lugano, check out the following websites: