Visit Franklin University Switzerland and see why so many students feel at home on our campus and in the Lugano community.
We welcome you and your friends and family to experience what it means to live and learn in our safe, international environment.
Prospective Students and Parents
One of the best ways to find out if Franklin is the right fit for you is to make a visit to our campus. During your personalized visit, you will have a guided tour of campus, meet with current students and professors, attend a class or two and get a taste of what it is like to live in Lugano. To arrange a visit, please complete our Prospective Students Campus Visit form.
We recommend visiting campus when our classes are in session – be sure to take a look at our Academic Calendar as you consider a date for your visit. Our offices in Sorengo, Switzerland, are open from 8:30am to 5:00pm, Monday though Friday.
Even if you are unable to visit us in Lugano, we encourage you to meet us at an upcoming global event or set up a time to This email address is being protected from spambots. You need JavaScript enabled to view it. virtually via Skype or by telephone.
Current Parents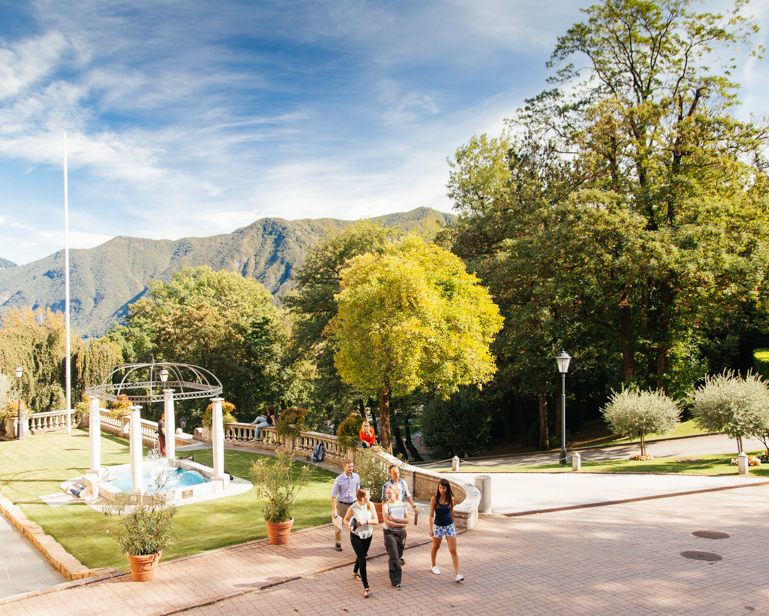 We invite all Franklin parents and family members to visit Franklin during the year. The Office of Advancement will gladly schedule a campus tour, visits with faculty or meetings with members of the administrative staff. Reach out to our This email address is being protected from spambots. You need JavaScript enabled to view it. in Sorengo, Switzerland, open from 8:30am to 5:00pm, Monday through Friday, to arrange your visit.
Franklin Alumni
We encourage our Alumni to visit Franklin whenever they can – contact either This email address is being protected from spambots. You need JavaScript enabled to view it., Director of Alumni and Parent Relations, or our Sorengo This email address is being protected from spambots. You need JavaScript enabled to view it. to make arrangements.
Need more information on how to get to Lugano? Curious to find out about accommodation options in the area?
We look forward to welcoming you to our campus!