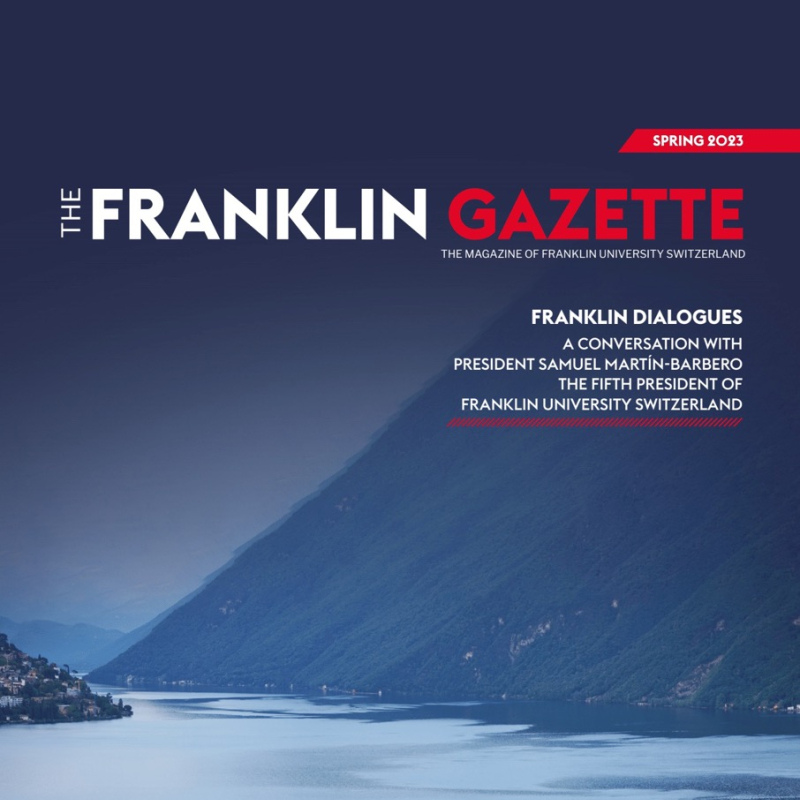 Welcome to the Spring 2023 edition of The Franklin Gazette, the magazine of Franklin University Switzerland. Discover a captivating collection of articles and stories that bring you up to speed on the latest events while celebrating the unique essence of our global, student-centered university in the enchanting city of Lugano.
This edition is brimming with exciting news, including the grand opening of the McNeely Center of Ideas & Imagination and the Giardino di Luce (Garden of Light). These new additions provide exceptional opportunities for student well-being and serve as a hub for the Office of Student Life.
Explore FUS's academic partnerships with esteemed global institutions, fostering cultural exchange through the Franklin Leadership Footprint 2022-2023 initiative, and empowering our students to become true global citizens.
Witness the dedication to sustainability as the FUS Green Office integrates eco-friendly practices into our daily lives. From faculty highlights to the expansion of the Lugano Dance Project and the flourishing Psychology major, there's something for everyone in this edition.
This issue also features an exclusive interview with President Samuel Martín-Barbero, the fifth president of Franklin University Switzerland. Discover the profound insights and leadership that are propelling the university towards a future of academic excellence and global impact.