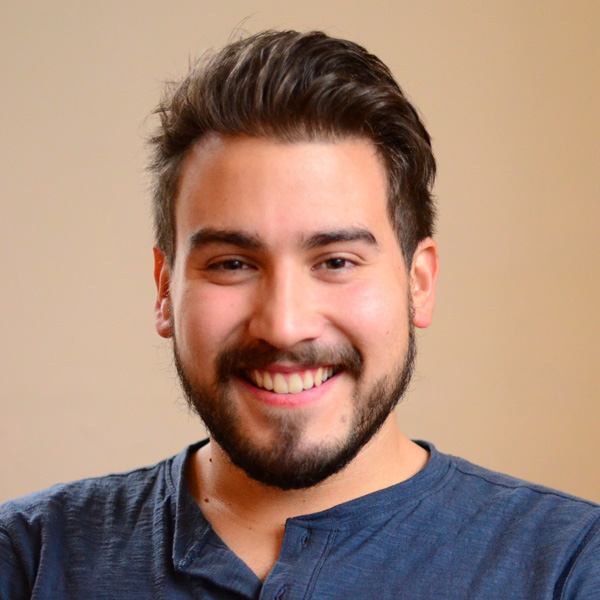 Hometown: Riverside, California, USA
Nationality: Mexican and American
Previous Institution: Notre Vista High School
Majors/Minors: International Relations and a minor in History
Class of: 2015
Which universities and/or schools have you attended in the past?
Norte Vista High School in California
What is your international background?
Both of my parents are from Mexico, and I also lived in Mexico City for a significant portion of my life.
How did you hear about Franklin University Switzerland, and why have you chosen to study here?
My high school was privileged enough to sponsor the International Baccalaureate program which motivated my academia. A student who was in the IB generation before me applied to Franklin, and I had just returned from a European voyage the previous summer. I had visited Switzerland during that trip, so when he told me that he got accepted to an American university in Switzerland I decided to apply!
What is your major and why have you chosen this field of study? Is there a particular subject within this field that you find especially fascinating?
My major currently is International Relations with a minor in History. I selected the International Relations program at Franklin because I felt that it would be the most challenging of all. The program that I had traveled to Europe with that I mentioned in the previous question mainly heightened my interest in this political arena. The program emphasized the idea of being an "ambassador" and representing the United States. After delving more into the idea, I researched the field and became extremely interested in political science.
Why do you think a student who is interested in your major might want to choose Franklin University Switzerland?
In terms of the International Relations field, several of the professors have real world experience in the political realm from working in the United Nations to the European Union and other global political organizations.
Which special features/differences do you see in your classes in comparison with other institutions (schools or universities) where you may have studied previously?
Franklin University overall is a unique setting for the humanities, mainly because these fields are constantly hot topics on campus, in Lugano, in Switzerland, and in Europe. Being in such an intimate environment, a student is able to study these subjects closely with other students and their professors. The classroom setting is a very distinct experience because there are never more than 30 students to a class. Essentially, I feel if a student wants to learn any subject within the humanities, Franklin provides a perfect environment.
What has been your favorite Academic Travel course, and why?
For the past three and a half years, with a two week travel in every semester, my favorite travel by far has been Thailand. Usually, every travel has a specific academic based topic with a constructive agenda that helps emphasize the topic on location, which includes: tours, speakers and cultural activities. However, Thailand was different. Thailand was a service based voyage that had students contribute to the community that our class was based in. We did this by dividing our class into four sectors that the Sainam Foundation aids. There was construction, organic farming, daycare and English teaching. With two weeks of service and working side by side with the people of this community, I felt that I learned more from this small village community than I have ever learned on any previous Academic Travel. The Thai philosophy resonated through its people and how they lived their lives, and by being in such close contact with these people we realized that simplicity is a very powerful mechanism of living one's life.
What are your general or specific career goals? How do you think studying at Franklin will help you achieve these goals?
Prior to attending Franklin, I had very ambitious goals of becoming an ambassador and accomplishing some political dream that I fostered while in high school. When I came to Franklin, I definitely pursued this in regards to my major, being International Relations. However, Franklin University impacted my outlook on life in a way that I did not expect. I gained strong friendships here and strengthened my passion for photography. Every semester, I traveled to someplace different at least more than once, either independently or with a professor, and exploring these various locations had me pointing my camera in every direction. I began to increase my artistic eye with every travel I went on and became the campus photographer my Junior year. Eventually, I became so captivated with the dynamics of Franklin University by means of events, social dimensions and the scenery, which all gave me more opportunities to capture moments with my camera. I can say that my life goals have definitely changed since arriving at Franklin, all I know is I hope that the traveling never stops and that I always have my camera in my hand.
What do you like best about the campus or university?
The people that attend the university are my favorite thing about Franklin. A student here is able to meet several different types of people from all over the globe. This is true about other universities as well, but Franklin offers an intimacy factor like no other school. With there only being about 450 students that attend the school, you are able to develop a connection with just about every student here. A student cultivates numerous friendships that make living here in Lugano all the more comfortable.
What were your first impressions of the university?
It was much smaller than I expected. I knew beforehand that it was going to be a small school, but seeing it in person was a totally different experience.
Other feelings that I had during my first semester were unfortunately negative, I found almost any reason to be upset with the school in any way. I owe this to a variety of reasons, but I suggest to any incoming students that the best things you can do for yourself are to find positivity in any situation and to try to establish a strong friend group. In the end, that is what has made my Franklin experience the most memorable.
What are you passionate about beyond university extracurricular activities?
My passion and greatest love is photography. Art, in general, has always been an important basis throughout my life, and it has given me a drive that I apply to my studies as well.
What do you do for relaxation/recreation?
My main leisure activities that I enjoy include hiking the nearby mountains, running, lakeside activities and traveling.
Which clubs or activities are you involved in on campus and why those?
I am currently the President of Latin Club, member of PACE, involved in Texas Club, and the Campus Photographer.
What tips would you give to someone coming to Franklin University Switzerland from your home region?
My best advice is to keep an open mind. This place offers some of the best aspects of any college and more.
Is there any fun fact you wish you knew before you came to Franklin University Switzerland?
To have a coffeemaker and microwave, and to never skip out on any social events!
What surprised you most about Franklin?
What surprised me most about Franklin was how much I was going to love the community here. I enjoy the social life I have created for myself, and the intimate setting allows students to get to know each other in a better way than at a larger university. I know almost every person on campus and I'm sure I share a mutual sentiment regarding the social dynamics of Franklin with every other student as well.
Tell us about an important lesson or an epiphany you have had during your time here.
Being at Franklin has taught me so much, especially about myself. I've noticed how I can cope with certain situations because of the closeness that I've gained with people here.
Describe your typical day here at Franklin.
I am a very early riser. Carpe diem is the philosophy that I live by, as cliché as that sounds. I try to do my work as early as possible, but I can be quite the procrastinator. Since I live with six other people, there tends to be a lot of leisure time in the apartment and recreational activities outside in Lugano.