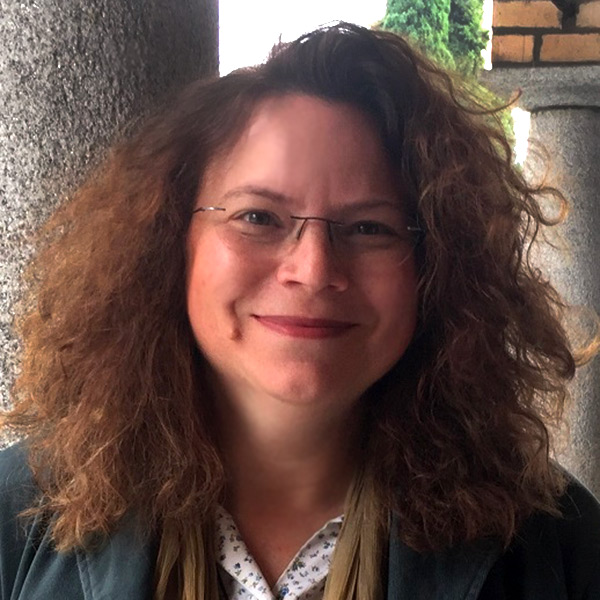 Iona Dawson
Adjunct Lecturer in Academic Literacies Program (ALP)
M.A. Hons English Language and Literature, Glasgow University, Scotland
CTEFLA Newnham Language Center, Cambridge, UK
MLlitt English Language Teaching, University of Dundee, Scotland
Office: Kaletsch Campus, Office 7
Phone: +41 91 985 22 91
This email address is being protected from spambots. You need JavaScript enabled to view it.
Profile:
Iona Dawson worked in various positions before coming into teaching in 1996, including commercial banking and market research. Previous teaching experience includes teaching EFL to private and business students in Rome and Milan, particularly at the IULM, a prestigious private language university. She started teaching at Franklin in 2000. In 2001 she was the author of the British Institute exams for Italy and she has also worked as translator, specializing in website and advertising copy. In addition, she has taught various courses at USI in Lugano. In 2009 she gained her MLlitt in ELT with First Class honors. Her research focus for her disseration was the role of native and non-native speaking teachers in English Language Teaching. She has also been an EFL teacher at SUPSI in Lugano since 2006.
Recent Conference Presentations
Dawson I. , Dawson C & Mac Kenzie T. 2020 "Is Less More? Detail in essay-writing prompts." Presented at IATEFL. Manchester, UK
Dawson C. , Dawson I. & Mac Kenzie T. 2018. "Learner Training: The road to collective autonomy?" Presented at English for Specific Purposes: A Multidimensional Challenge. Vienna, Austria.
Dawson I. , Mac Kenzie T. & Dawson C. , 2017 . "Life in the EAP Lane: Student Perceptions of the Effectiveness of EAP." Presented at BALEAP PIM. Edinburgh, UK.