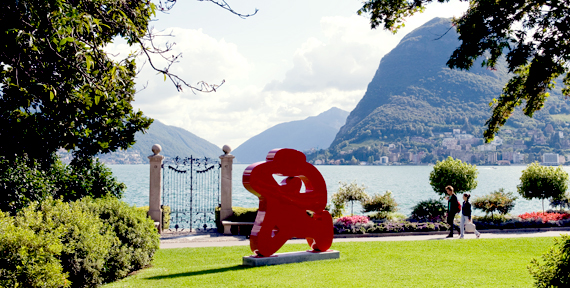 Franklin University Switzerland's pre-university summer programs for high school students help you get a head start on your bachelor's degree by obtaining three transferable credits for an intensive summer course on global issues. Like all students at Franklin, in the high school summer program you will be introduced to each course topic in its international context and will travel to various locations to get first-hand experience and understanding of the topics covered in class.
These programs are ideal for rising juniors and seniors in high school. Students should be at least 15 years old with at least 10 years of schooling. Further requirements are listed on our online application form.
Applications for the 2018 Summer Program for high school students will be reviewed in May. If you wish to apply, please contact This email address is being protected from spambots. You need JavaScript enabled to view it. to inquire about availability.

Alpine Ecology
July 11 - 26, 2018
(Arrival Date: July 10 | Departure Date: July 27)
Study and explore first-hand the various environments of the Swiss Alps along with their political, economic, and tourism systems. The course will introduce you to the study of the environment and of environmental concerns from an interdisciplinary point of view, focusing on the Alpine region and examining the area from multiple perspectives. Using practical examples and multiple field trips in Switzerland, the course will expose you to topics such as ecology, evolution, conservation biology, waste management and tourism in fragile environments, and provide you with numerous opportunities to connect class material with everyday experience. Off campus visits include the lakes of Ritom and Cadagno in Val Piora, the Brenno river and an alpine glacier.
International Economics: Perspectives from Switzerland
July 11 - 26, 2018
(Arrival Date: July 10 | Departure Date: July 27)
This is an introductory course that will familiarize students with the fundamentals of economics. Students will be introduced to important topics in economics, including supply and demand, economic growth, inflation, unemployment, poverty, income inequality and globalization. This course will also allow students to understand the importance of economics as a discipline and the relevance of this discipline in understanding current world events. This course will also introduce students to the Swiss economy. Students will learn about Switzerland's economic history, its main sectors and the country's position in the global economic scene.
This course will incorporate in-class sessions, guest lectures, and field trips to different locations to Switzerland that include Bellinzona and Geneva so as to enhance the student's learning experience.