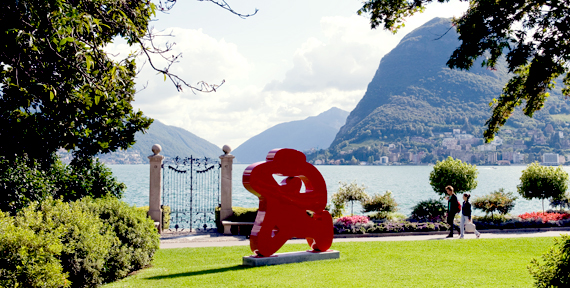 Learn from the safety and comfort of your own home this summer during our fun and inspirational, four-week course: Topics in Microeconomics. Experience this unique educational summer program, this year offered only online so that students can learn safely, protected from the ongoing COVID-19 situation. Enjoy first-class teaching by a full-time Franklin University Switzerland professor, reach your potential and enhance your resume. Strengthen essential skills for your university career. Our pre-university summer programs for high school students will help rising juniors and seniors get a head start on their bachelor's degree.
Successful completion of the course earns you three university credits in Economics, as well as a certificate of completion. These programs echo what we do on campus during the academic year, emphasizing the international perspective in a rigorous, small class environment with students from around the world, and this year is no exception.
Students should be at least 15 years old with at least 10 years of schooling. Further requirements are listed on our online application form.
The tuition cost is 1,500 CHF.
Applications for the 2020 Summer Program for high school students will be reviewed on a rolling-admissions basis. If you wish to apply, please contact This email address is being protected from spambots. You need JavaScript enabled to view it. to inquire about availability.
International Economics: Perspectives from Switzerland
June 29 - July 23, 2020
Are you interested in studying economics, finance, international relations or international management? Do you want to understand the mechanisms that make the global economy tick? This introductory course will provide the opportunity to learn more about economics at home and abroad in preparation for future university study. This class introduces you to key topics, including supply and demand, economic growth, inflation, unemployment, poverty, income inequality and globalization. Using Switzerland as a case study in the international context, you will learn more about its economic history, its main sectors and the country's position in the global economic scene.
This course meets daily online and includes lectures from expert guests.