Like New A, New B is conveniently located right near the San Grato bus stop, where students can easily take a bus downtown. The FLP train station is only a short walk away, and students can catch trains to either the main station in Lugano or towards Ponte Tresa in Italy. New Building provides students with the opportunity to create the living environment that best suits their preferences: every New B resident has their own bedroom, which contains a bed, desk, chair, bookshelves, nightstand, and a wardrobe. Residents share the common kitchen, living room, and bathrooms with up to five roommates.
Gallery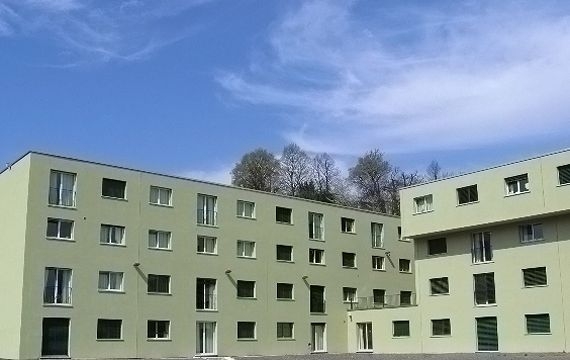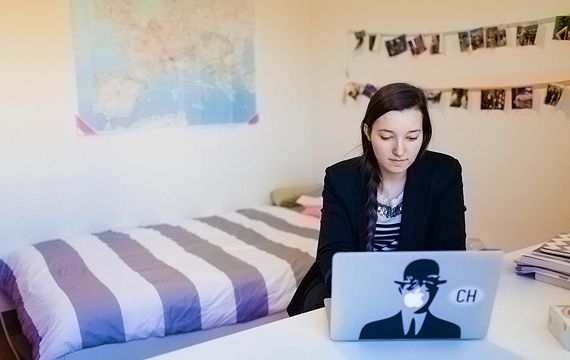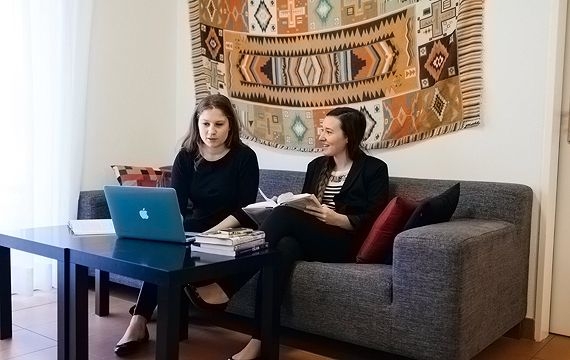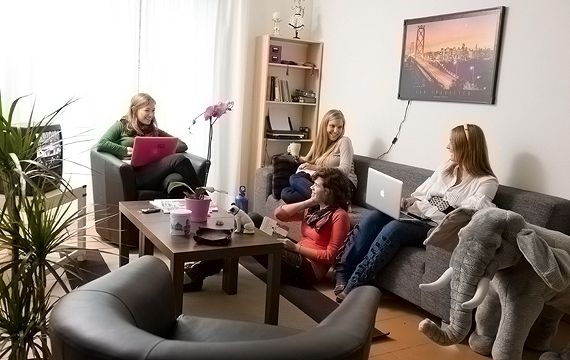 Click the markers in the map for more information.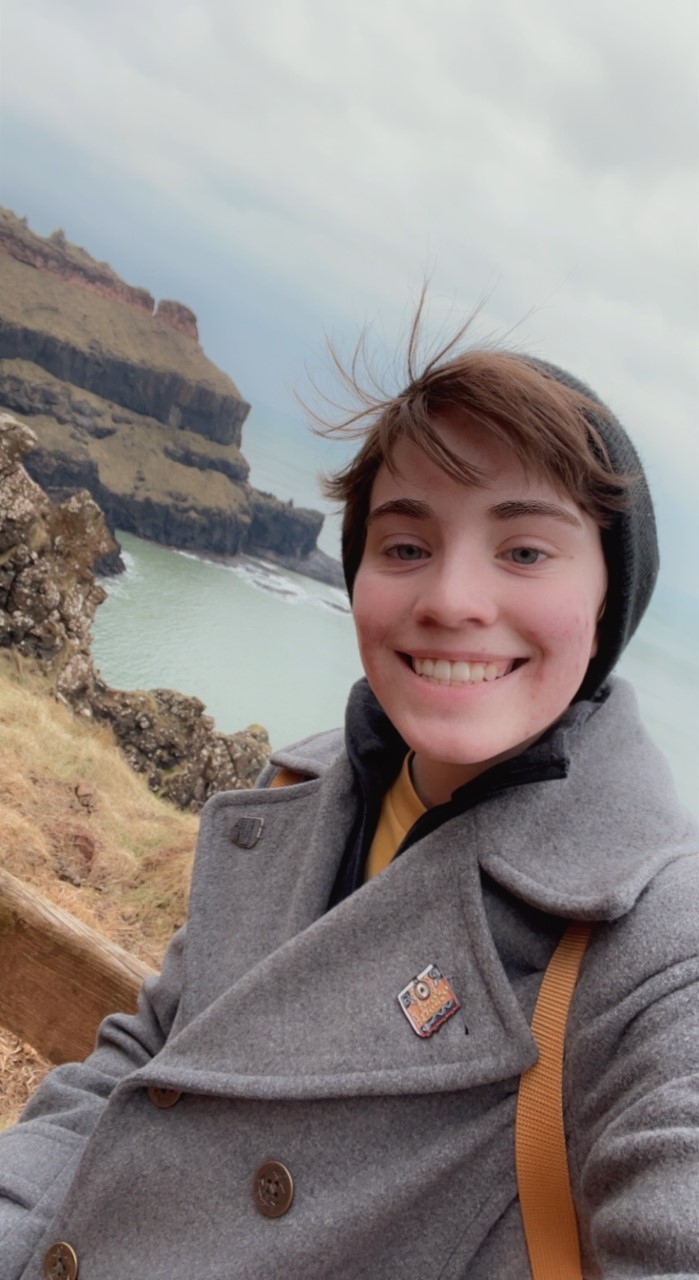 Welcome to New B! This residence hall offers apartment-style living with a kitchen, common room, and private bedrooms giving students the perfect place to call home and share with others, but still allowing plenty of personal space. New B is located next to New A and New C and has access to a shared common room, patio, and courtyard for the residents to relax and socialize. The building is only a short walk from Kaletsch and North campuses but is also right next to a bus stop, That's Amore convenience store, Tamoil, and Lake Muzzano. In such a great spot, you'll be surrounded by your Franklin community! We can't wait to see you all this semester!
Yasmine Evang and Sydney Ruth, New B Resident Assistants