Like New A, New B is conveniently located right near the San Grato bus stop, where students can easily take a bus downtown. The FLP train station is only a short walk away, and students can catch trains to either the main station in Lugano or towards Ponte Tresa in Italy. New Building provides students with the opportunity to create the living environment that best suits their preferences: every New B resident has their own bedroom, which contains a bed, desk, chair, bookshelves, nightstand, and a wardrobe. Residents share the common kitchen, living room, and bathrooms with up to five flatmates.
Gallery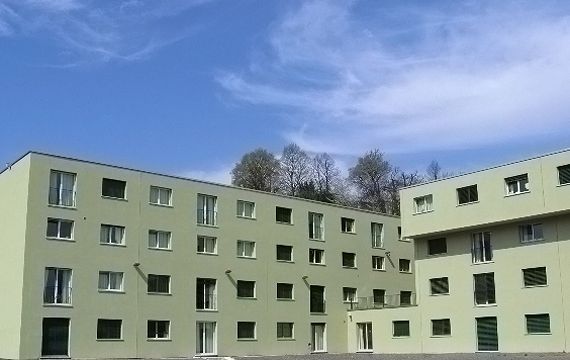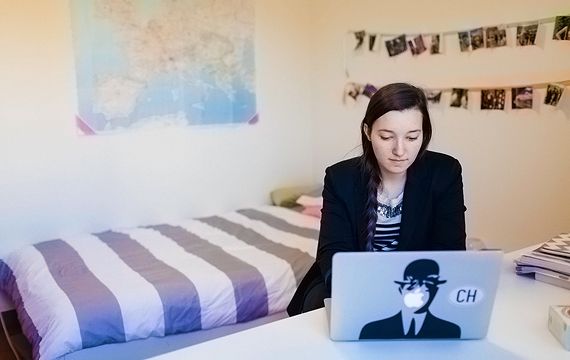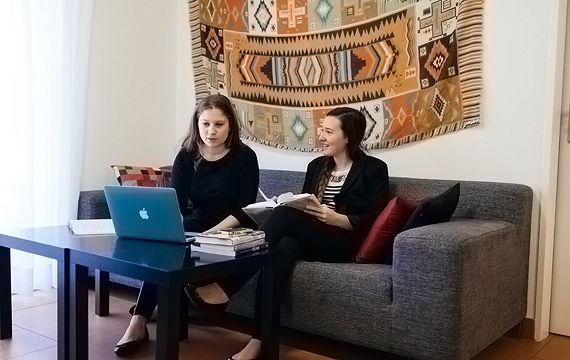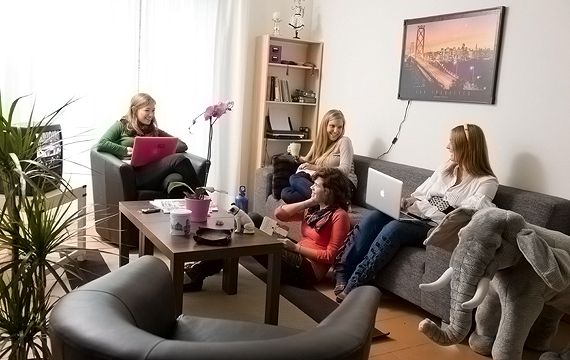 Click the markers in the map for more information.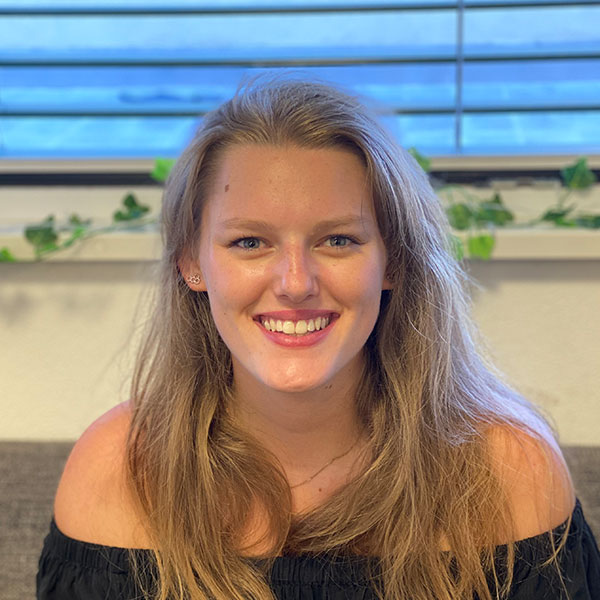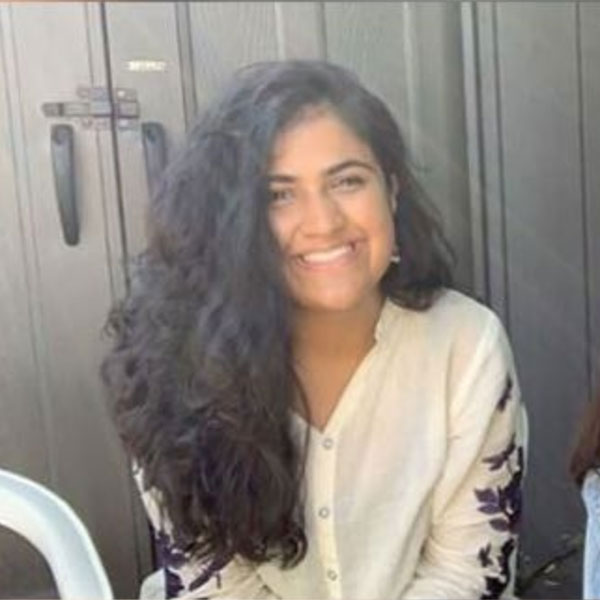 Welcome to New B! Located directly next to New A, you have a great community around you, and a little bit of everything. Both New A and B have access to the common room, patio, and courtyard where many students from both buildings socialize and relax. Every dorm has a kitchen and common room so that residents in the room can cook and hang out with each other. While also maintaining their privacy and personal space within their respective rooms. The building is conveniently located close to both North and Kaletch campus, as well as just a short walk away from the Irish Pub, post office, That's Amore convenience store, and Lake Muzzano! We look forward to seeing you all this semester!
Saeeda Bano and Campbell Pair, New B Resident Assistants