Leadership and the Golden Rule
"Treat others as you would like to be treated,
and treat the planet as you would your home"
August 30, 2019
What would happen if we applied the Golden Rule in leadership practices?
We know well what happens when we don't do this, and the results are disengaged workplaces, growing inequalities and an agonizing planet. Yet in moments of darkness there are "imaginal cells" that can create incredible and magic new narratives, just like caterpillars can turn into butterflies.
During this Masterclass we will learn directly from one of the most prominent imaginal cells, Paul Polman, Chair of the International Chamber of Commerce, The B Team and Vice Chairman of the UN Global Compact. Kim Polman, Paul's wife, co-author of Imaginal Cells and co-founder of Reboot the Future will address the concept of imaginal cells. Various other inspiring stakeholders that are embodying the Golden Rule and are acting for the good of the people and the planet in line with the Sustainable Development Goals will speak on topics including organizational leadership, perspectives of future generations and connecting the "I" to the "We."
Join this incredible intergenerational Masterclass with young students, social entrepreneurs, executives, academics, researchers and representatives from governments and NGOs. You will leave this day empowered to act in new ways, wanting to be the best for the world.
Register today!
---
Program - August 30, 2019
9:00 a.m.

Welcome, Intro and Leadership Reflection
What effective or ineffective/good or bad leader means for me. When I am a bad leader. 1-2-4 liberating structure to reflect on what our own experiences say about leadership.
Introduction by Carlo Giardinetti (FUS)

9:20 a.m.

"Reboot the Future"
Imaginal Cells and the Golden Rule
Keynote by Kim Polman

9:50 a.m.

"Three Stories: Examples of Imaginal Cells"

The Ocean
Fishing vessels
Story illustrated by Kim Polman

Circular Economy
Video by Bill McDonald

Food and Nestlé
The Incredible Burger story
Story illustrated by Barbara Bulc

10:20 a.m.

A case study: The Harambeans, building Africa's future
How do you attract investors such as Google Ventures, Chan Zuckerberg Initiative and Alibaba? How do you inspire the best talents from Harvard, Stanford and MIT? Catalyzing a transformative eco-system under one vision: building Africa's future.
Intervention by Okendo Lewis Gayle

10:45 a.m.

Break

11:00 a.m.

Golden Rule workshop

Reconnect to a moment of your life in an organization. Can you recall a situation when you were hurt by people around you?

When did you hurt? What if you had used the Golden Rule?

The case of True Moringa and Minga Food: What is the best way forward?

Facilitated by Kim Polman

11:30 a.m.

Bringing a broader perspective: Connecting the "I" to the "We" and the "All"
Video Messages
A message from Kate Raworth, Roman Krznaric, Katrin Muff, Thomas Dyllick

11:40 a.m.

Bringing the change to Ticino: Successes and Challenges
Every context can be very differently ready for the desired change. How has SUPSI positively contributed to the make sustainability a strategic priority for the companies in Ticino?
Intervention by Jenny Assi

12:00 p.m.

A Young Perspective for Future Generations
Facilitated circle with young guests. What keeps the youngest awake? How can different generations collaborate better?
Facilitated by Barbara Bulc

12:45 p.m.

Lunch

1:45 p.m.

G7 Update on Climate and SDGs – Systemic Leadership
Keynote by Paul Polman

2:30 p.m.

Examples from Business for SDGs – Organizational Leadership
Intervention by Antonio Hautle (UN Global Compact Switzerland) and Gilbert Ghostine (CEO Firmenich)

3:00 p.m.

Multi-stakeholder panel interview – Participative Leadership
Panel Discussion with Paul Polman, Pio Wennubst (SDC), Jonas Haertle (UNITAR) and Gilbert Ghostine (CEO Firmenich)
Moderated by Barbara Bulc

3:45 p.m.

Break

4:00 p.m.

Social Entrepreneurship for Climate Change and beyond – Personal Leadership
Intervention by Christoph Birkholz (Impact Hub Switzerland)

4:45 p.m.

Switzerland, the SDG and the BluePeace initiative – National Leadership
Keynote by Pio Wennubst (SDC)

5:30 p.m.

Leadership interview by Master students
Interview with Paul Polman
MSIM Students

6:00 p.m.

Final Reflections
Kim Polman
Speakers
Paul Polman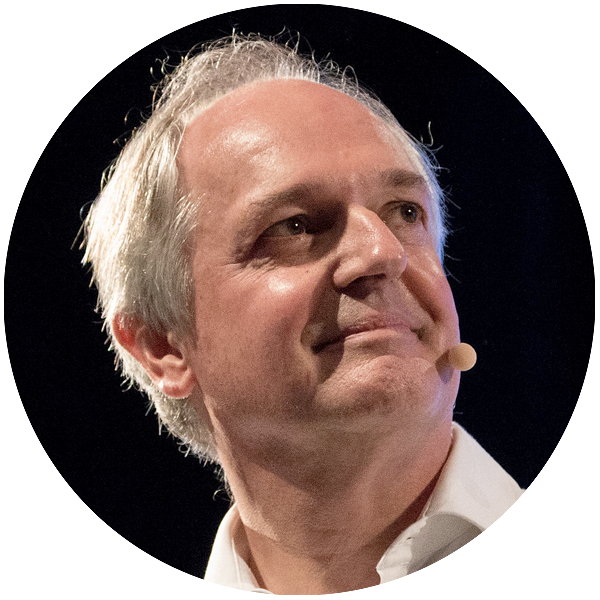 Paul Polman is Co-Founder and Chair of Imagine, a B-Corp company promoting implementation of the global goals through transformational leadership. He is also Chair of the International Chamber of Commerce, The B Team and Vice-Chair of the UN Global Compact. As Unilever's CEO for ten years, he demonstrated that a long-term, multi-stakeholder model goes hand-in-hand with excellent financial performance. The Financial Times has called him "A standout CEO of the past decade".
Kim Polman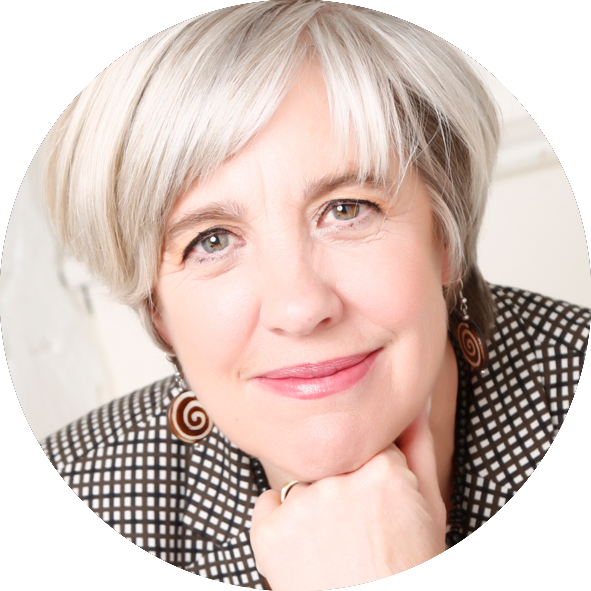 Kim Polman's guiding principle is The Golden Rule: 'Treat others and the planet as you wish to be treated.' She co-authored her first book on this very philosophy, Imaginal Cells - Visions of Transformation. The book, a collection of essays from thought leaders and change agents from all walks of life, embraces the Golden Rule as the starting point to collectively address the issues of our time and offers a roadmap for humanity. Following the publication of Imaginal Cells, Kim co-founded Reboot the Future foundation.
Jenny Assi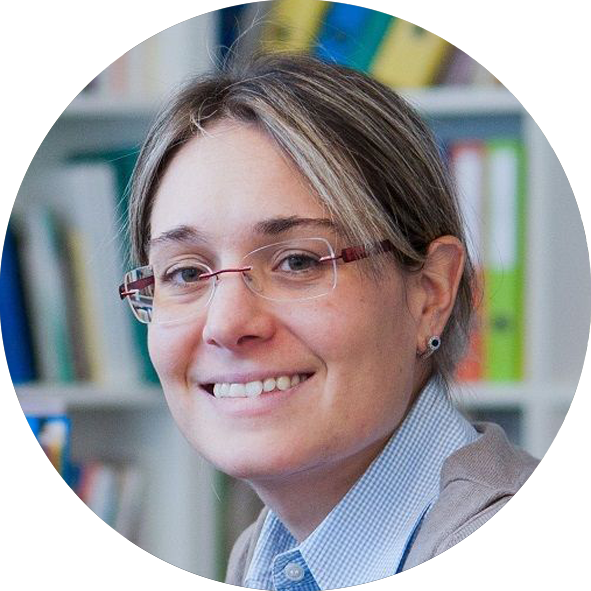 Jenny Assi is lecturer and senior researcher at the University of Applied Sciences and Arts of Southern Switzerland (SUPSI), Department of Business Economics, Health and Social Care. Assi is Head of the Corporate Social Responsibility (CSR) Research unit at the Competence Centre for Management and Entrepreneurship, and a member of the CSR Ticino commission, a working group that promotes sustainability policies and best practices in private and public sectors.
Barbara Bulc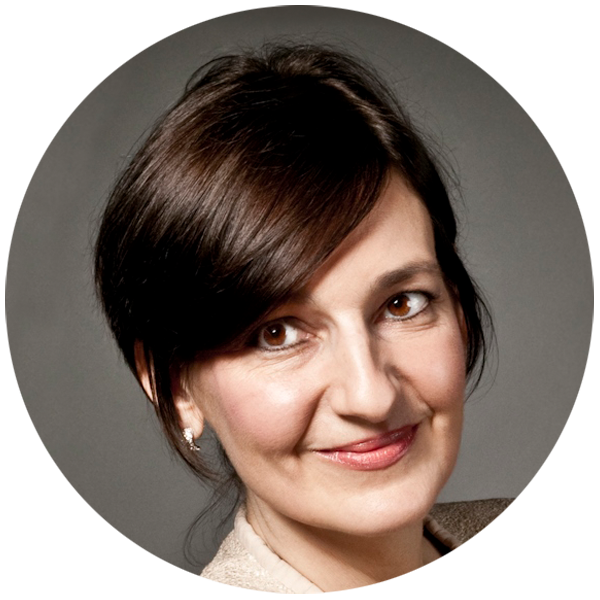 Barbara Bulc is the Founder and President of Global Development (GD), a global incubator and an innovative consulting enterprise, focused on disrupting silos thinking and harnessing collective resources to cultivate social and environmental systems change for sustainable development. She has been a driving force in building access to sustainable solutions in health, food, environmental and educational systems, with a vision towards achieving the UN Sustainable Development Goals.
Christoph Birkholz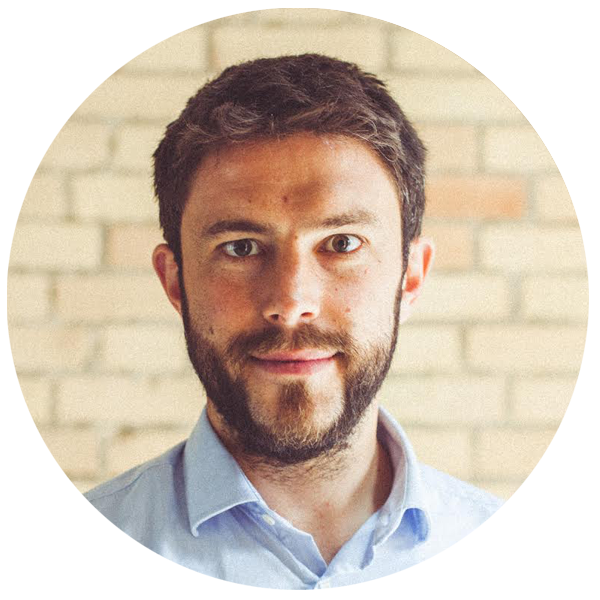 Dr. Christoph Birkholz is an entrepreneur based in Zurich, Switzerland. He is a co-founder and chairman of the board of Impact Hub Zürich AG, the biggest Hub in a network of over 100 Impact Hubs across the globe. He also developed and leads Kickstart, one of the world's largest open innovation programs. He has also launched various initiatives in the Impact Hub network, including chairing the Impact Hub Switzerland Association, co-founding Viaduct Ventures and the Global Impact Hub Fellowship.
Gilbert Ghostine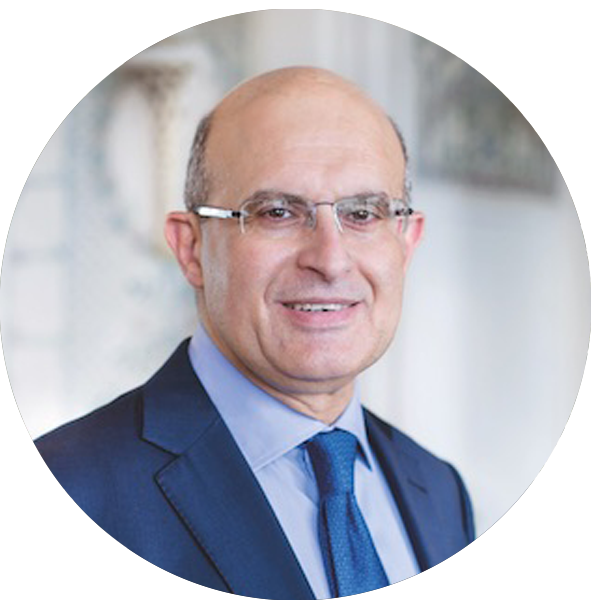 Gilbert Ghostine is the Chief Executive Officer of Firmenich, the world's largest privately-owned Perfume and Taste Company. Ranked among this year's Top 100 CEOs, he is recognized for his relentless commitment to inclusive growth and delivering sustainable innovation to his customers. Championing "inclusive capitalism", Gilbert is constantly balancing the short-term pressures of execution, with the long-term investments required to make a positive difference.
Carlo Giardinetti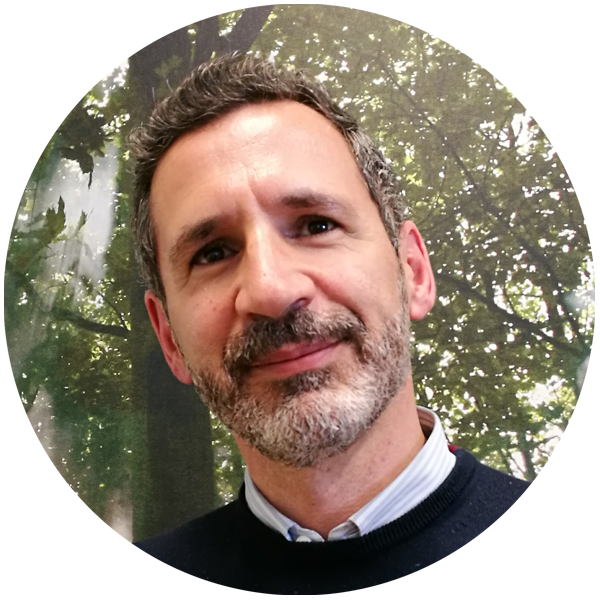 Carlo Giardinetti is Dean of Executive Education and Global Outreach at Franklin University Switzerland. He is an expert practitioner of self-organisation principles and a certified Holacracy Facilitator. After a career as a professional soccer player in Italy, Carlo moved into a fast-advancing career in the hospitality industry managing hotels and resorts in Italy, Tanzania, Kenya, the Maldives, Egypt, and Ukraine. He now works in the education management space.
Jonas Haertle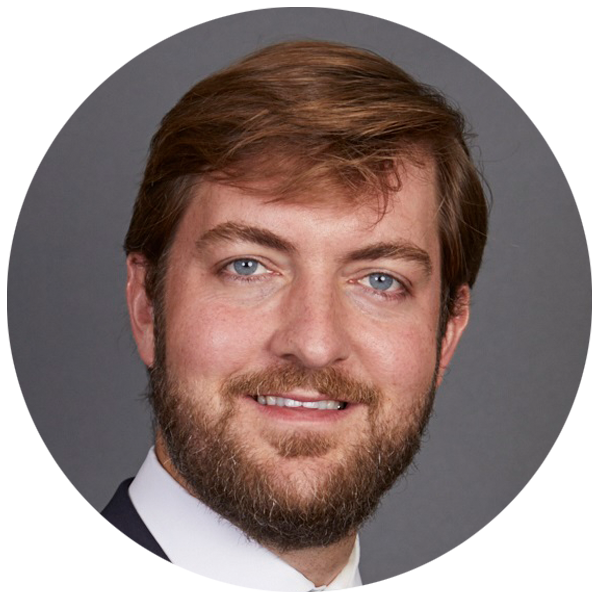 Jonas Haertle is the Special Assistant to UNITAR's Executive Director. In this role, he develops and oversees strategic projects for UNITAR and supports the Executive Director with the Institute's strategy, mission and activities. Mr. Haertle joined UNITAR in September 2018 to develop a new set of partnerships for UNITAR and higher education institutions in support of the Sustainable Development Goals (SDGs). From 2010 to July 2018, Mr. Haertle was the Head of the Principles for Responsible Management Education (PRME).
Antonio Hautle
Antonio Hautle is the Executive Director of Global Compact Network Switzerland, the local Network of UN Global Compact. Prior to this position, he was the director of Fastenopfer from 2001 until 2013 and the director of the Social Department of the State of Lucerne from 2013 until 2015. Hautle has a background in Philosophy, Business Ethics and Catholic Theology and holds a Master in Business Administration from the HEC University of Geneva.
Okendo Lewis-Gayle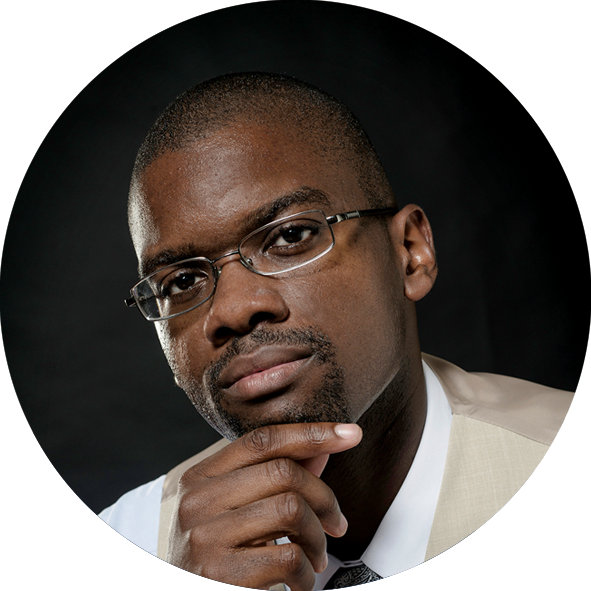 Okendo Lewis-Gayle is author of Harambeans and founder of the Harambe Entrepreneur Alliance. Harambe is a network of young Africa entrepreneurs (Harambeans) who are scaling ventures such as Andela, Flutterwave and Yoco. Harambeans have raised capital from Mark Zuckerberg, Jack Ma and other prominent investors. Okendo is a graduate of the Harvard Kennedy School and served as Africa Advisor to the Vatican, the Rhodes Trust and the Chan Zuckerberg Initiative.
Pio Wennubst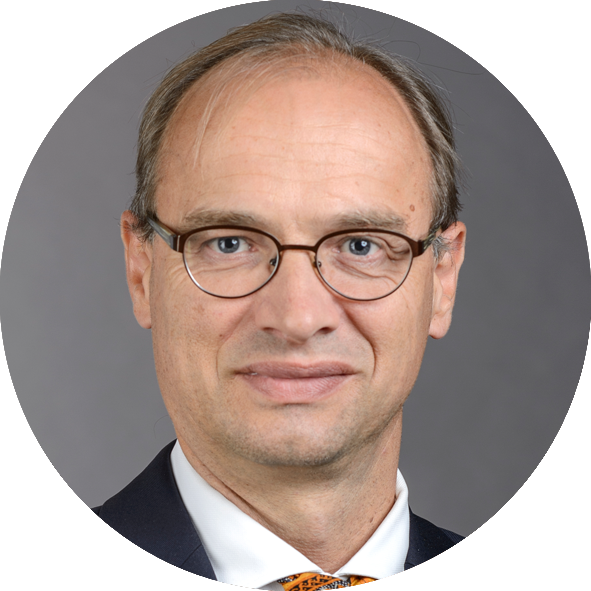 Pio Wennubst is Assistant Director General of the Swiss Agency for Development and Cooperation (SDC), head of the Global Cooperation Department. He is a visionary who has worked successfully in promoting sustainable and fair globalization. Having trained as an agricultural economist, his work involves developing viable solutions for implementing political agreements. After working as managing director of a Swiss chemical company, he moved to the public sector, joining the SDC in 1995.
Partners