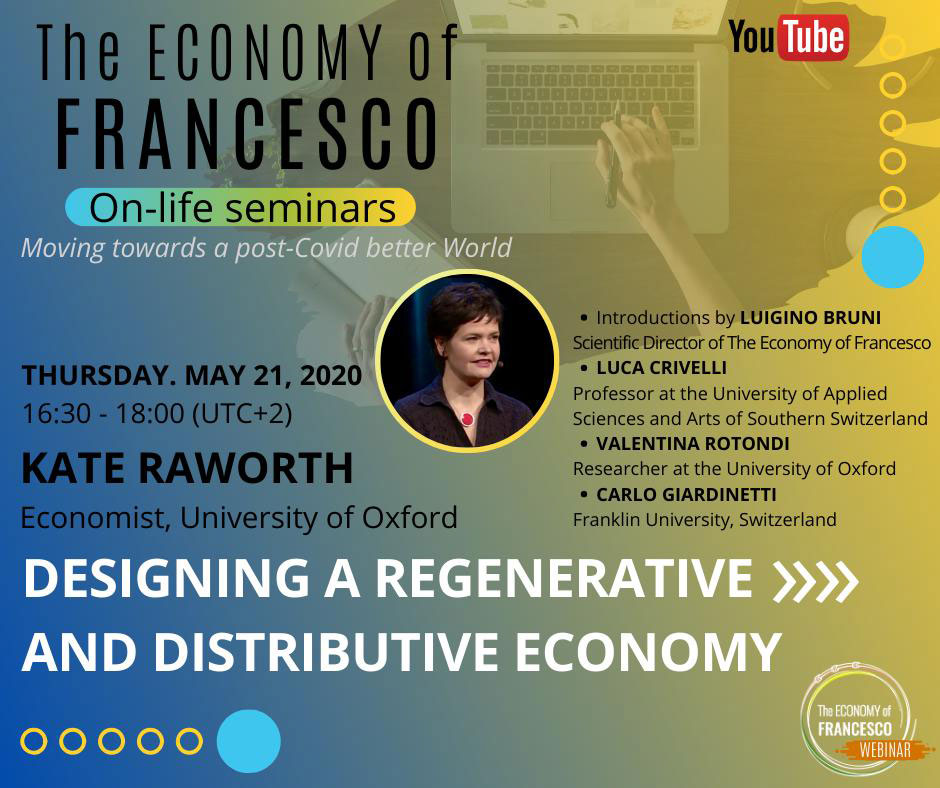 "Designing a regenerative and distributive economy", the third virtual event in the Economy of Francesco webinar series will take place on Thursday, May 21, 2020 from 4:30-6:00 p.m. CEST. The Economy of Francesco is Pope Francis' initiative to involve young people in the future of economics with the goal of making the future more fair, sustainable, and inclusive, with no one left behind.
Kate Raworth, Senior Research Associate at Oxford University's Environmental Change Institute, Economist and Professor in the Master of Science in International Management at Franklin will involve participants in an open discussion with a live Q&A, moderated by Carlo Giardinetti, FUS Dean of Executive Education and Global Outreach.
This event will be streamed live on the Economy of Francesco YouTube channel.