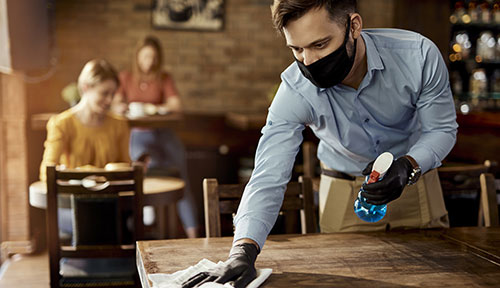 In today's press conference, Ticino's Department of Health announced some increased prevention measures to curb an increase in the number of COVID-19 cases in the canton. The following additional measures will go into effect on Friday, October 9, 2020:
Masks will be required in all stores and shopping centers
Clubs and discotheques will be closed
Restaurants and bars will be restricted to table service only
The new measures will be in effect until at least October 30th. All previous measures, including required masks on public transportation and a limit of 30 participants at public gatherings continue to be in effect.
Prevention measures on the Franklin campus will continue as planned, with masks required in all indoor spaces and social distancing required at all times. Students who are not feeling well or have cough, fever or loss of taste/smell should contact This email address is being protected from spambots. You need JavaScript enabled to view it..
For complete, updated information about COVID-19 prevention, see our dedicated page at fus.edu/coronavirus.