Juliana Demartini Brito, class of 2017, was recently awarded the prestigious Gates Cambridge Scholarship covering the full cost of study at Cambridge University.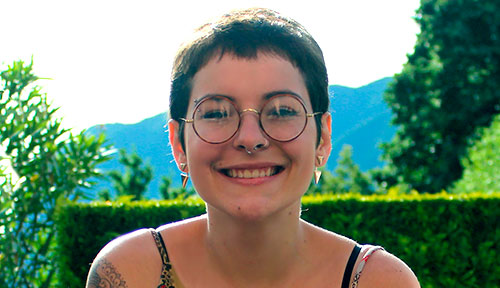 Having majored in both Comparative Literary and Cultural Studies, and Political Science at Franklin, Juliana will begin a Ph.D. in Multi-disciplinary Gender Studies at Cambridge in the fall of 2019. Her experience at Franklin "covering the topics of gender, sexuality and the nation in Latin America moved my academic inquiries" and provided motivation to pursue a Ph.D.. According to Juliana, "Without a doubt, the support I received from my professors to seek knowledge beyond the texts explored in class led me to achieve my academic goals. I am very grateful for the faculty support, always encouraging me to critically engage with my personal interests. If it weren't for them, I never would have thought about becoming a scholar."
The Gates Cambridge Scholarships are awarded to outstanding applicants from countries outside the UK to pursue full-time postgraduate degrees in multiple subjects. Competition for the scholarship is intense with over 5000 applications, leading to 102 interviews and ultimately 57 Scholars selected. The Scholars are chosen for their outstanding academic records, ability to make a significant contribution to their disciplines at Cambridge, demonstration of a clear ability to lead, and a commitment to working for the greater good.
Juliana is currently completing an MPhil program in Multi-disciplinary Gender Studies at Cambridge. Originally from Sao Paulo, Brazil, Juliana plans to move back to South America to be closer to her family and work in the field of education for a "gap year" before returning to Cambridge. After finishing her Ph.D. she hopes to return again to South America to work as a university professor. "My goal is to push students to engage critically with intersectional issues so that the efforts of Marielle Franco, Theusinha (Matheus Passareli), and many other Brazilians that are criminalized and rendered disposable won't ever pass unnoticed."