Franklin has been included by Forbes in their list of Top U.S. Colleges With Branches Overseas. Also mentioned in the list of twelve universities are NYU's campuses in Abu Dhabi and Shanghai, Yale NUS, Georgetown University in Qatar, Temple University Japan, and several other notable and prestigious institutions.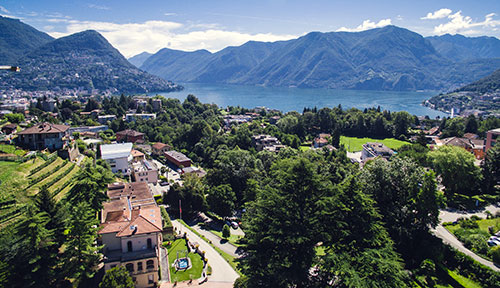 According to Franklin President Greg Warden, "Our inclusion in this group demonstrates what I and many others have known for many years. Franklin is a leader in international education both as a study abroad destination and as top degree-granting university accredited both in Switzerland and the United States. It is great to be recognized by Forbes for our achievements."
While Franklin has its roots in the U.S. and provides a U.S. style of liberal arts education, it actually is an independent Swiss-American university, not a branch campus. It was founded in Switzerland, and continues to provide a unique, personalized, and international education combining the best of both countries.