Milenka Lopez Arellano '17, a Master of Public Administration student at the University of North Texas, has been selected as one of the five prestigious Sumner's Foundation Scholars, to serve as a faculty research assistant and receive a full-tuition scholarship.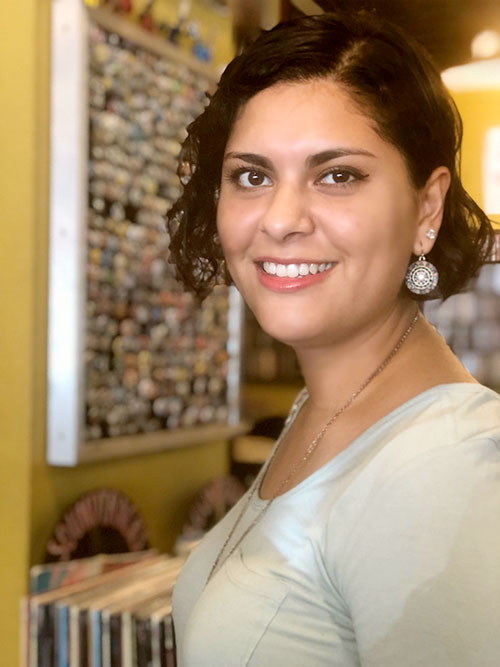 Originally from Mexico, Milenka grew up in Denton, Texas and moved to Paris right after graduating from Franklin as a magna cum laude student majoring in International Relations with minors in French and History. She spent a year in France working as part of the TAPIF program, teaching English to high school students.
Now that she has ventured back to Denton to start her MPA program, she is looking forward to "learning how the ins and outs of local government and non-profit organizational management work, so that one day I can give back to the Latin community in the United States by starting my own theatre non-profit organization."
While at Franklin, she was an active member in the student community, taking on various roles, including orientation mentor, international student mentor, academic mentor, and resident assistant. During her sophomore year she also helped co-found the Franklin Thespian Society and was responsible for organizing four annual student play productions.
The Sumner's Foundation Scholarship was awarded to Milenka after a three day interview in Denton. "I was living in Paris at the time the Foundation reached out to me to set up an in-person interview. I truly believe that the confidence, skills and values that Franklin instilled in me contributed to getting selected for this scholarship. Being at Franklin meant having daily conversations with my professors and peers about social justice issues, history and politics that challenged me to consider multiple perspectives."
As the youngest of the five Scholars chosen for this honor, "I also want to give a shout out to my thesis advisor, Professor Cordón, and my Resident Assistant supervisor, Russell Martin, for guiding me through the application process and writing letters of recommendation for me."
In bocca al lupo, Milenka!