For Guido Schlembach '08, founding and managing his own successful company was not just the result of the skills and knowledge he earned from his Franklin education, but also from the close-knit international network of alumni that he found as a student.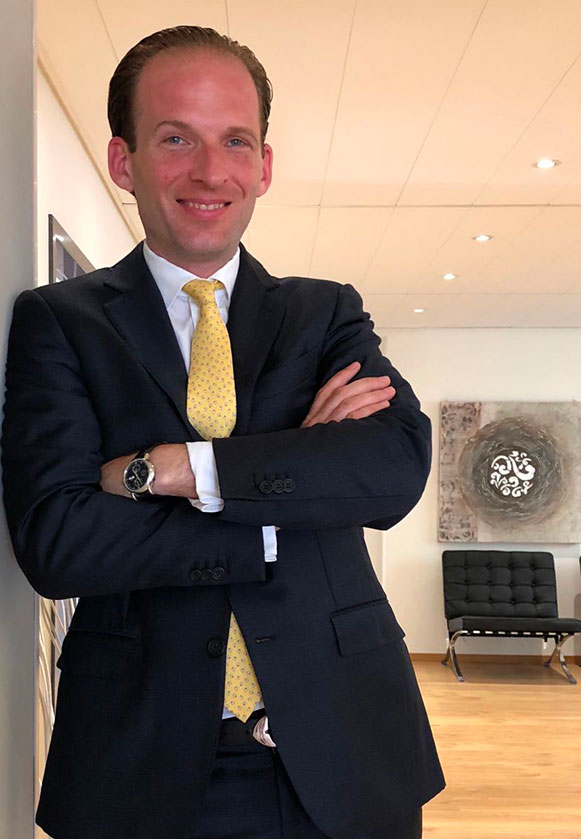 Having started Franklin relatively late, when he was 24, the Franklin faculty and the courses he took "changed my view of the world and my way of thinking, especially when it comes to identifying patterns in politics, economics and cultures."
His Franklin education also provided him the understanding and skills to work seamlessly with people from multiple cultures needed to succeed in international business. "It is the wide perspective of interests, the global approach, the constant interest in political and economic developments, the cross cultural skills and, last but not least, the acceptance that people with a different personality, background, and/or culture are not a threat but rather an enrichment to my personality and activities."
But according to Guido, the key to his success starting out were Franklin students and alumni, especially those in the United Arab Emirates, who helped him "build a network in the Middle Eastern region, which I used to help start my own HR consulting for the medical industry."
Currently Guido is the co-founder and Managing Director of Lux Management Consulting, a mid-sized consulting in Zug, Switzerland, that works with startups and fast growing companies in all matters regarding HR and growth, on a global level. "We cover a variety of aspects, from finding the right candidates for each role, to consulting in topics like operations, structure, salaries, labor law, and HR strategy, and supporting international companies in building branches in Switzerland." By being based in Zug, in the heart of the so-called Swiss crypto valley, "the company also implements Blockchain and AI based on HR and recruitment systems. Luckily, the resonance of the market is even better than we thought."
Even though he now successfully runs his own company in Switzerland, after previously managing a consulting company in Germany in the financial and engineering sectors, he does not forget how he got his start, and now is the one providing the knowhow and network for young Franklin Alumni. "For more than 9 years I have supported Franklin Alumni in founding and building their own companies worldwide." In doing so Guido is continuing a Franklin tradition of helping other Frankliners succeed after graduation in settings around the world, continuing the circle of support that he once received.