After a few years of being unable to have in-person events due to the COVID-19 pandemic, Franklin was thrilled to finally host a cheerful gathering in New York City on Friday, November 11, 2022. The event was generously sponsored by Franklin Trustee Lucius Fowler and took place at the Links Club, a historic social club established in 1916 that is located in a beautiful townhouse on East 62nd Street.
President Samuel Martín-Barbero welcomed alumni, parents, trustees, and guests in this beautiful setting, and was grateful for the opportunity to meet everyone during the cocktail reception. The alumni who attended represented many different Franklin generations and reminisced about past shared experiences, such as Academic Travel (AT), life on campus and in Switzerland – read more here, and learned more about the university's new achievements and exciting initiatives.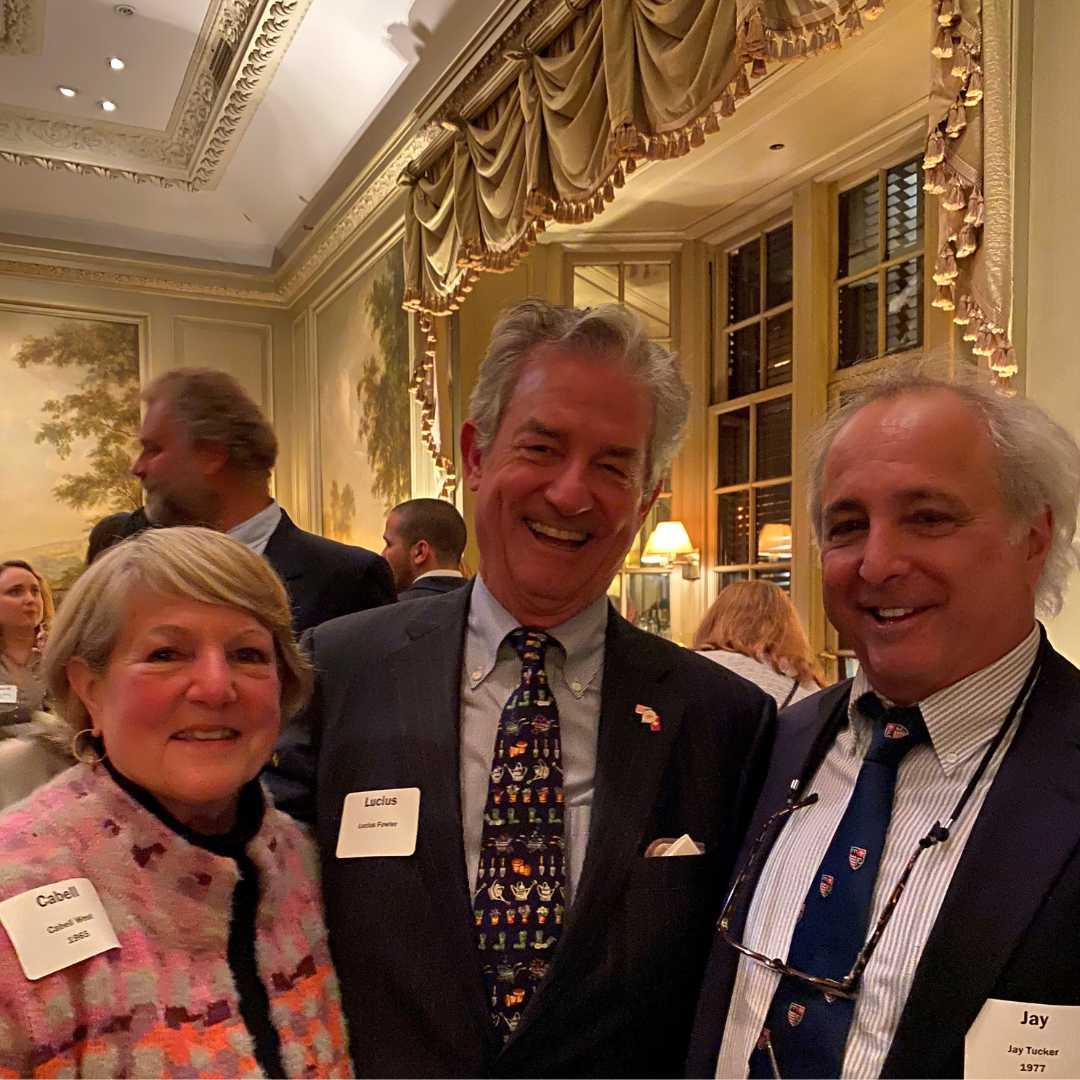 In attendance from Lugano, together with President Martín-Barbero, were Kim Hildebrant, Chairman of the Board of Trustees; Tomaso Rizzi, Vice President for Finance and Administration; Lucila Perez Mollo, Vice President of Admissions and Enrollment Management; Branko Sain, Dean of Executive Education and Innovation, Director of the Taylor Institute; Tara Bracher, Assistant Dean of Alumni and Parent Relations; Diana Tedoldi, Advancement Coordinator; and Professors Fabio Ferrari, Armando Zanecchia, Hrisanta Trebici-Marin, and Elettra Fiumi.
A highlight of the evening was a presentation by Professor Fiumi, founder of Fiumi Film Studios, journalist, award-winning documentary film director, producer and editor, and Adjunct Professor of Journalism at Franklin. Followed by a warm introduction by Trustee Kevin McNeely '73, P '23 and Rosemary McNeely P '23, guests were shown a special preview of a video documentary depicting Franklin's signature program, Academic Travel, currently in production by Fiumi Film Studios.
The weekend continued with the Alumni Association's inaugural annual meeting on Saturday, November 12, chaired by Emily Boynton '09, and Ryan Ellis '09, respectively President and Vice-President of the Franklin Alumni Council. 
Written by Diana Tedoldi '90, Advancement Coordinator