The Franklin campuses teemed with excited students and parents this week at the Fall 2023 Orientation. The anticipation was palpable as new arrivals showed up in taxis and rolled their luggage through Sorengo on their way to their residences and first meetings. The Office of Student Life and student assistants did a stellar job of giving campus tours, getting photos made for processing Swiss student permits, and helping students get their keys.    
On opening day, President Samuel Martín-Barbero and Dr. Deborah Knaust, the Dean of Student Life and Engagement, formally welcomed all students and their families to start their Franklin experience. Students also met the orientation mentors, resident assistants, and academic mentors who helped throughout the week. Lunch at the Grotto was provided all week, introducing new arrivals to the excellent dining services on campus. A walk to Lake Lugano ensued during the evening, where students could enjoy a gelato to beat the heat and take in one of the most beautiful vistas in town.    
Additional sessions on Wednesday included an introduction to life at Franklin, relevant policies, and the campus and local culture; information about safety and security at Franklin, including expectations regarding policies and rules, maintaining security online, and how to handle emergencies while at Franklin; and advice on how to get necessities off campus in the local area.   
The President's Reception was a memorable evening! President Samuel Martín-Barbero sincerely welcomed new parents, families, and students. As parents bid farewell, they were reassured, knowing their loved ones are in good hands, building relationships with the individuals who will shape their Franklin journey. Parents also enjoyed a Taste of Switzerland, a buffet-style dinner offering samples of various dishes from the Ticino region. A group photo of incoming students was also taken for the new Class of 2027!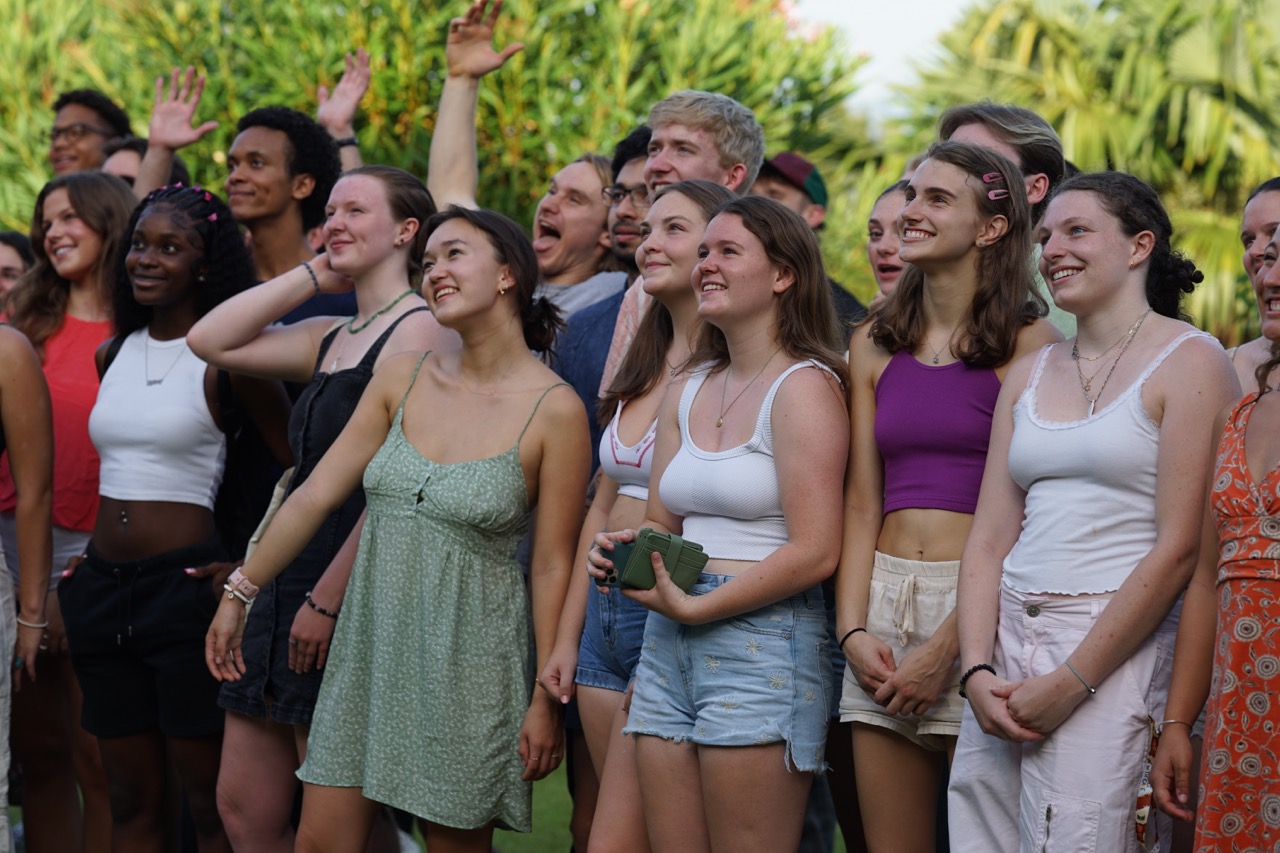 During campus tours, divided into different groups, new students and parents enjoyed visiting the newly opened McNeely Center of Ideas & Imagination in the New C Building. Members of the Franklin staff introduced themselves and gave a brief overview of what they do and their roles for future support in the upcoming year.   
Thursday's events offered a tour of the small lake near campus, Laghetto Muzzano. Orientation group activities included an introduction to registration and Self-Service with the University Registrar and a presentation on understanding and adjusting to the Franklin Culture.    
On Friday, students took a trip to IKEA to furnish their residences and enjoyed a walk to Lugano to discover more about the city. In the evening, game night was hosted in the new P. Gregory Warden Student Center, where students got to know each other while playing board games and enjoying gelato and snacks in the pristine and newly opened McNeely Center of Ideas & Imagination. A Mix & Mingle event was held on the President's Lawn, where students had a party in the open air, where music, drinks, and snacks were provided. New friendships began forming before the start of the fall semester, and everyone had a great time!  
A traditional, unforgettable excursion for new students to Valle Verzasca took place on Saturday, August 26, concluding Orientation week, in which new students traveled to the picturesque Verzasca River. Although it was a rainy day, students walked to the waterfalls and took in the view of this popular Swiss vacation spot. It was a memorable trip, and students enthusiastically jumped in the water under the waterfalls while the rain splashed down around them. The Valle Verzasca trip is a tradition for every new student at Franklin, and nothing, not even the weather, could stop students from enjoying it. 
Gallery